Republic of Korea Armed Forces News & Breaking Stories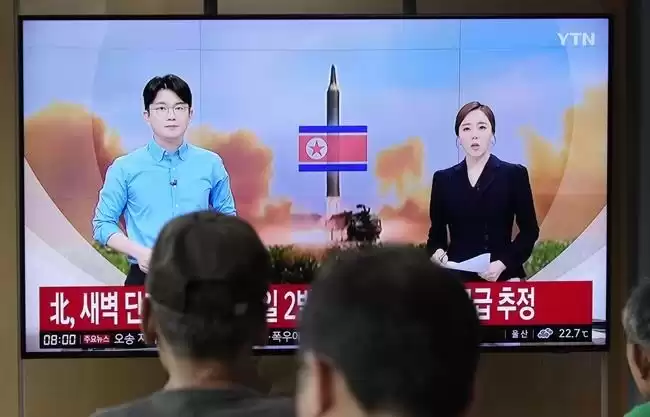 North Korea fires missiles as US deploys submarine to South Korea.
What news can we find under Republic of Korea Armed Forces News Section?
The Ever-Progressing Story of the Republic of Korea's Armed Forces
You know how an old movie plot can somehow give you entirely new perspectives every time you watch it? It's not unlike what's happening with the Republic of Korea Armed Forces, where there's no shortage of exciting developments. The question isn't 'what,' but rather 'where do we even begin?'
The scope covers a range as broad as military parades to cutting-edge defense technologies, wow! It seems like this compelling arena is always buzzing with some action.
Active Engagements and Modernizations
Doesn't it remind us all a bit of calibrating vintage clocks to match the modern pace? There are regular reports on ambitious modernization efforts which were geared towards transforming these forces into elite 21st-century powerhouses. Surprised?
Tank upgrades, missile deployments - if advancement was a race car, then rest assured, folks,that Korea is looking at its rearview mirror for competition and saying "Catch me if you can!"
Prolific Partnerships & Exercises
If camaraderie had another name – would it be joint exercises? We often find news about co-launching large scale biannual drills with promising nations like USA.
Think about playing doubles in tennis -- the synergy amplifies team strength, doesn't it?
Soldiers' Lives Up-close...and What About That Mischievous Neighbor?
We also gain insight into army personnel experiences that takes us inside their lives. Shared meals and music sessions sometimes find space besides grim border patrol narratives in DMZ against that previously mentioned pesky neighbor.

A Not-so-common Warrior Side! Fighting Climate Change!
Doesn't sound standard-issue military discussions?
I agree!
. But who said our soldiers don't have eco-warriors' hearts beating under those uniforms?
From tree planting initiatives to solar panel installations - they're turning base camps green!
In conclusion my friend, the narrative around Korean armed forces isn't simply black-white or hero-villain typecasts but pulsates much deeper shades echoing real human stories. Who knew engaging content could come from such unexpected quarters?!