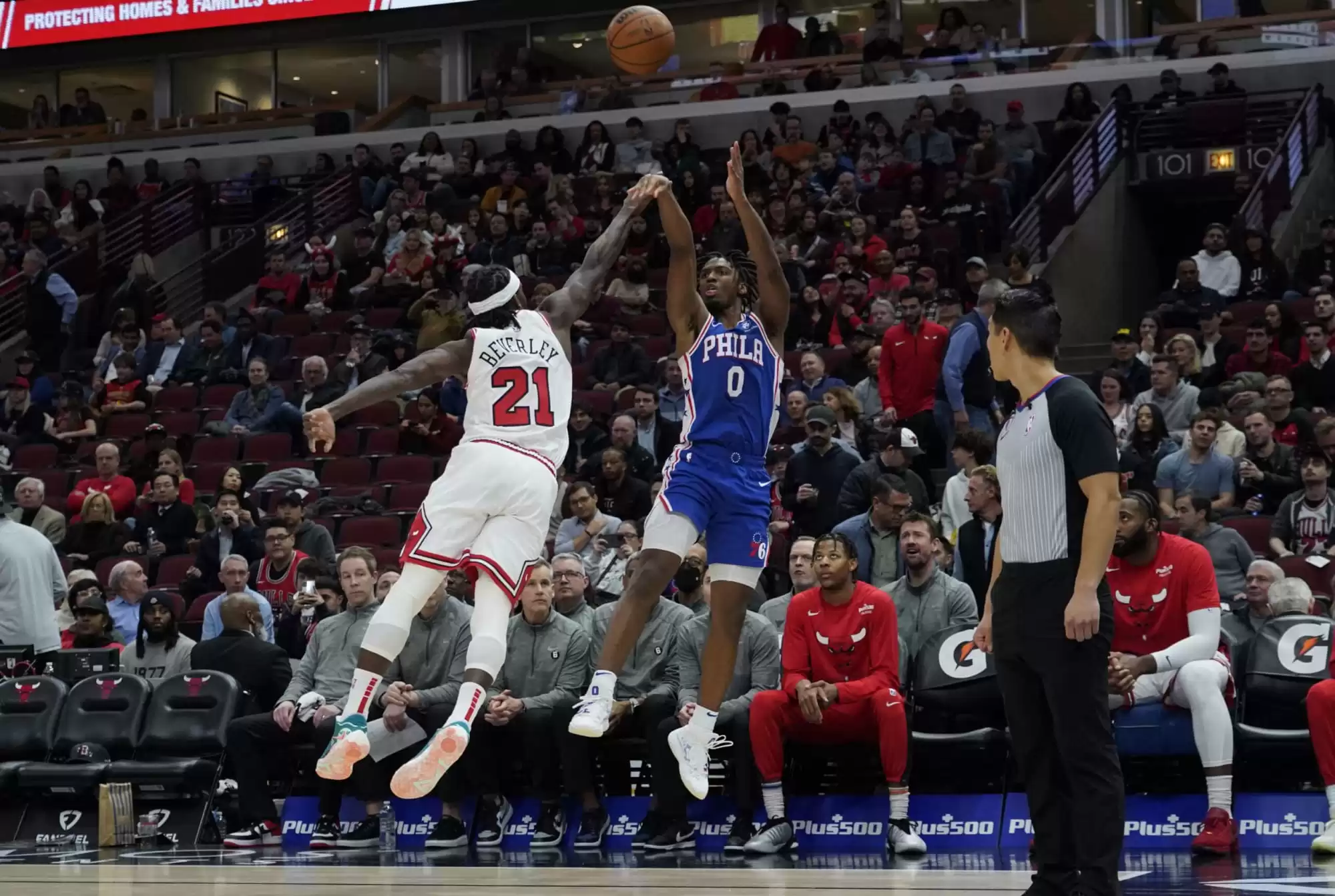 76ers Secure Deal: Free Agent Guard Patrick Beverley Joins the Team
Philadelphia 76ers sign veteran guard Patrick Beverley in free agency.
The Philadelphia 76ers find themselves in a state of turmoil with the recent Damian Lillard news and the ongoing James Harden saga. However, amidst all the chaos, they have managed to make their first signing of the offseason.

On the second day of free agency, the Sixers secured veteran guard Patrick Beverley on a one-year, minimum-salary deal. With 11 years of experience under his belt, Beverley is expected to play a crucial role off the bench, particularly on the defensive end where he is known as one of the most pesky players in the league.

Last season, Beverley split his time between the Lakers and the Bulls. He was traded to the Bulls at the deadline and played a significant part in their late-season surge to secure a play-in berth.

The question now is whether Beverley can bring his renowned toughness and blue-collar play to Philadelphia next season. Let's evaluate the deal.

The Sixers entered free agency with a need for additional backcourt depth, especially considering the likely departure of James Harden. It was no surprise to see them pursue Beverley, as he not only fills a need but also fits within their limited budget.

As it stands, the Sixers will have Tyrese Maxey, De'Anthony Melton, Jaden Springer, and Beverley in the backcourt (excluding Harden). Maxey and Melton are projected to start games, making the soon-to-be 35-year-old Beverley an important piece in the rotation.

While Beverley's offensive skills are limited, they should be sufficient against opposing second units when he comes off the bench. Although his three-point shooting has declined in recent years, his low volume of attempts helps mask this regression.

However, the Sixers didn't sign Beverley expecting him to be a catalyst on offense. His reputation as an intense defender precedes him, and he will join forces with Joel Embiid and PJ Tucker to create a formidable defensive front. Good luck trying to score against lineups featuring two or more of these three players.

Critics may argue that Beverley is more talk than action, but his veteran presence and toughness will be invaluable to a team that often lacked mental fortitude, especially in close games, last season. While his playing time may decrease compared to last season, his impact will remain significant.

Is this signing perfect? No. The Sixers already have a player with a similar skill set in De'Anthony Melton. However, Beverley's intangibles will be embraced by the Philadelphia fans. And considering the price they paid, Daryl Morey and the Sixers deserve credit for this move.
Share With Others