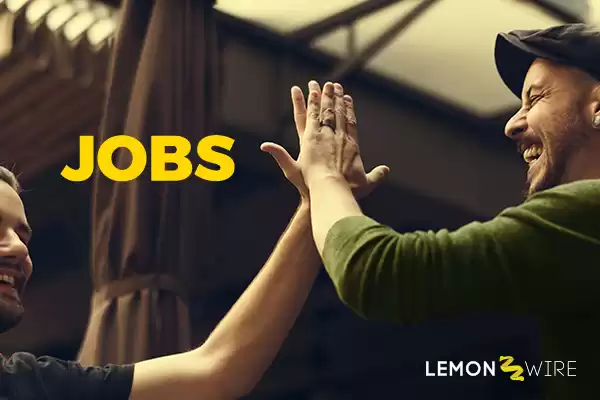 Supervisory Nurse (OB/GYN) Position Available in Zuni, New Mexico - Health and Human Services Department - LemonWire
Supervisory Nurse (OB/GYN) job opening in Zuni, New Mexico. Apply now!
The United States government is a vast employer, constantly seeking qualified individuals to fill a wide range of job positions across the country. One such opportunity is for a Supervisory Nurse (OB/GYN) in Zuni, New Mexico, offered by the Indian Health Service under the Department of Health and Human Services.

This particular position requires candidates to possess the necessary experience and education to effectively perform the duties associated with the role. Experience can include both paid and unpaid work, such as volunteer service or participation in National Service programs like the Peace Corps or AmeriCorps. It is important to provide a comprehensive account of your experience, including the responsibilities and hours worked in each position.

The basic requirements for this position include a graduate or higher-level degree, bachelor's degree, associate degree, or diploma from an accredited nursing educational program. The accreditation must be recognized by the Commission on Collegiate Nursing Education, Council on Accreditation of Nurse Anesthesia Educational Programs, Accreditation Commission for Midwifery Education, or a recognized accrediting body approved by the U.S. Department of Education at the time of obtaining the degree.

For individuals who graduated from foreign nursing schools, official certification from the Commission on Graduates of Foreign Nursing Schools is required. Additionally, applicants must have passed the National Council Licensure Examination and hold a current, active, full, and unrestricted license or registration as a professional nurse from a State, the District of Columbia, the Commonwealth of Puerto Rico, or a U.S. territory.

In terms of experience, candidates must possess the knowledge, skills, and abilities necessary to perform the duties of the position. Some positions may require specialized experience in a particular area of nursing at the GS-9 and above grade levels. Alongside the basic requirements, candidates must also meet the minimum qualifications specified.

The minimum qualifications include either the successful completion of a PhD or equivalent doctoral degree from a professional nursing educational program or a related medical science field, or at least one year of professional nursing experience and possession of a diploma, associate degree, bachelor's degree, or master's degree from a professional nursing educational program. Candidates currently in OB/GYN at Zuni Service Unit must have at least 52 weeks of professional nursing experience equivalent to the GS-10 grade level, while all other candidates must have at least 52 weeks of professional nursing experience equivalent to the GS-9 grade level.

Professional nursing experience in this role involves providing guidance to nursing personnel, reviewing and revising policies and procedures, managing special projects, developing staff schedules, assisting with staff conflict mediation, and more. It also includes providing nursing care to ante, intra, postpartum, and newborn patients, performing critical tasks such as administering medications and interpreting fetal monitor strips.

Furthermore, candidates must possess or have the potential to develop certain competencies related to supervision and leadership positions. These competencies include accountability, customer service, decisiveness, flexibility, integrity/honesty, interpersonal skills, oral communication, problem-solving, resilience, and written communication. Other competencies related to leadership positions include conflict management, developing others, human capital management, strategic thinking, teambuilding, technical credibility, technology management, and vision.

It is important to note that all qualification requirements must be met within 30 days of the closing date of the announcement.

If you are interested in applying for this position or would like to submit your resume, you can contact Premier Veterans at [email protected] for further assistance. Remember, all applications are free to submit.
Share With Others