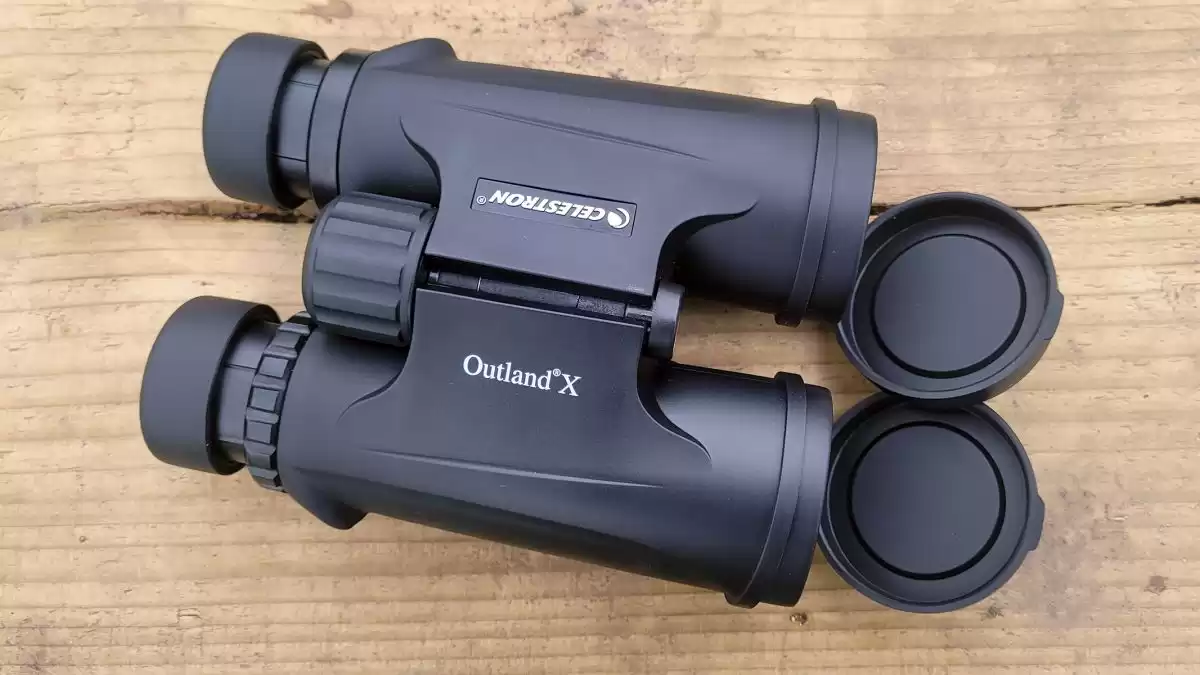 Get your Celestron binoculars at an all-time low price on Amazon Prime Day!
Save over 50% on Celestron Outland X 10x42 binoculars -- ideal for all-weather camping trips, sporting events, festivals and occasional skywatching.
Looking for a pair of binoculars that won't break the bank? Look no further than the Celestron Outland X 10x42 binoculars, currently on sale for over 50% off at just $48.93. This is the lowest price we've ever seen for these durable and compact binos. But you'll have to act fast, as this deal expires at 23:59 ET tonight.

So why are we so excited about these binoculars? Well, we recently reviewed them and found them to be an excellent choice for outdoor enthusiasts on a budget. While they may not be the best for astronomers or skywatchers, the 10x magnification allows you to get a closer look at celestial objects than with the naked eye alone. You'll be able to see incredible detail on the moon and other bright objects in the night sky.

During our review, we did notice a small amount of yellow fringing, but this is a minor issue, especially considering the low price. It would only be a concern for those seeking 100% color accuracy. For casual or beginner observers, the Celestron Outland X 10x42 binoculars are a steal at this price.

There are plenty of other features to love about these binos. The long eye-relief makes them glasses-friendly, and they are nitrogen-purged and fully water-sealed, so you can confidently use them in any weather conditions. The top-quality BaK-4 glass is multi-coated, allowing for increased light transmission through the lens. Plus, there's even a tripod mount for steady views or for sharing the scene with others. And all of this for less than $50.

Not only are these binoculars durable and functional, but they also have a sleek and sophisticated design. They fit comfortably in one hand and come with a soft carry case and neck strap for easy transportation. And don't forget, they are covered by Celestron's Limited Lifetime Warranty, just like their more expensive models.

Whether you're looking for a pair of binoculars for general use, sporting events, or music festivals, the Celestron Outland X 10x42 binoculars are a fantastic choice. And with the Amazon Prime Day deal, you can't go wrong with this purchase.

If you're interested in more deals and discounts, be sure to check out our Amazon Prime Day hub for a roundup of the best offers on telescopes, binoculars, cameras, drones, and more.

Key Specs: For less than $50, you're getting a great set of features. The tripod mount, waterproofing, and nitrogen purging are usually found in more expensive models, making this a great value. The eye relief is excellent for those who wear glasses, and the multi-coated lenses enhance light transmission.

Consensus: If you're in the market for a compact and durable pair of binoculars that will bring you closer to the action, the Celestron Outland X 10x42 is a smart choice, especially if color accuracy isn't a top priority.

Buy if: You want a reliable pair of binoculars for casual use from a trusted brand that will last for years.

Don't buy if: You require perfect color replication, as there may be some yellow fringing with this pair. There are also better options available for skywatching, although they will likely cost more than $50.

Alternative models: While it's unlikely you'll find a comparable model at this low price, other options to consider are the Nikon Prostaff P3 8x42 and the Occer 12 x 25 binoculars. The Nikon Prostaff P3 offers similar features and quality, and the Occer binoculars are incredibly compact and affordable.
Share With Others