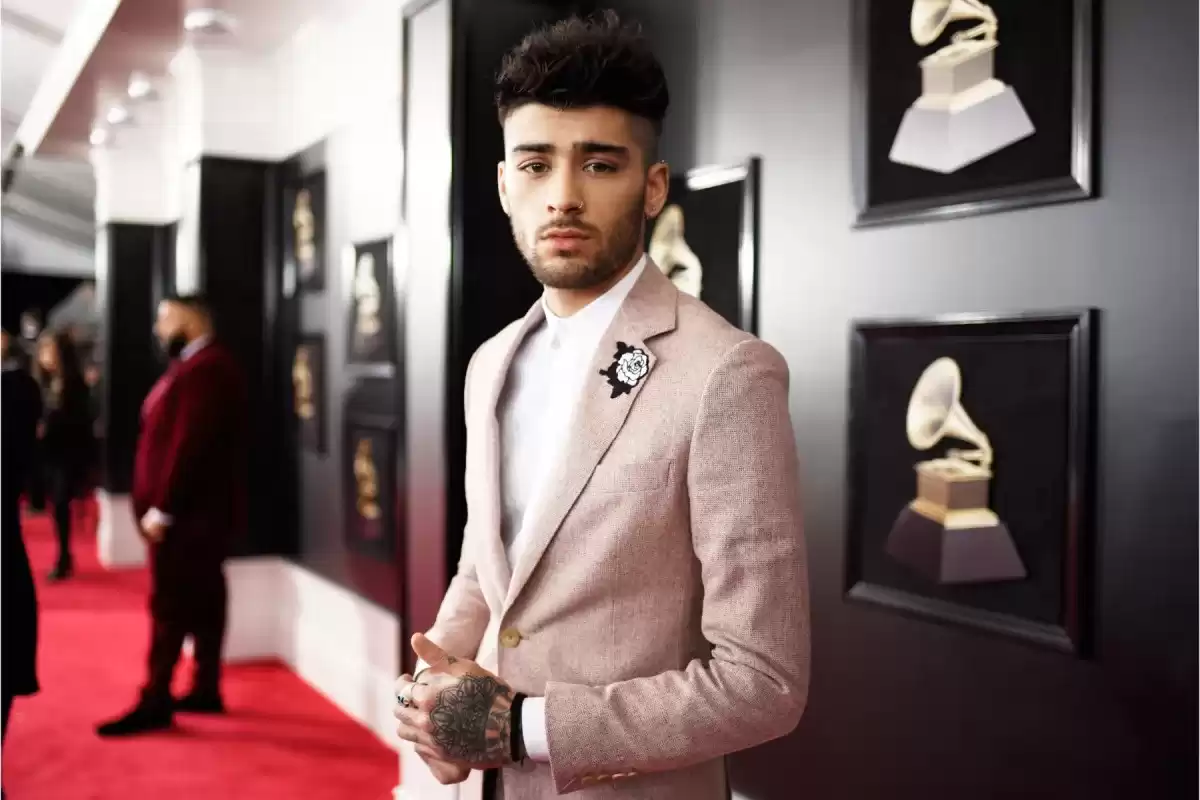 Zayn Malik Announces First-ever Tour: 'I Am Eager to Share My Talent'
Zayn Malik opens up about his return to music and fatherhood.
Zayn Malik, the former member of One Direction, is making a comeback with his new single "Love Like This." In a recent interview with Alex Cooper on the Call Her Daddy podcast, Malik opened up about his time in the band, his experience as a father, and his current focus on writing music.

Despite his success as a solo artist, Malik admitted that he still gets nervous before performing on stage. Since leaving One Direction, he has not embarked on a tour and has only performed live three times in 2016. However, he expressed his gratitude for the unwavering support of his fans, who have always been there for him. He is eager to prove them right and show them what he has to offer.

In terms of his music, Malik revealed that he is working on a new record that will surprise people. He described it as a different sound for him, with more narrative elements based on his real-life experiences. He even mentioned that his daughter is mentioned in the songs, showing the personal touch he brings to his music.

Beyond his music career, Malik shared some interesting tidbits about his personal life. He enjoys cooking and has quite the collection of pets, including three dogs, three cats, three turtles, and six chickens. He even recounted a funny story about taking one of his chickens to the vet, only to be met with laughter from the veterinarian.

The podcast previewed a video of the upcoming interview, where Malik delves into his journey as a father and his time in One Direction. He explained that he took on a more mysterious persona in the band due to their overexposure, even though it wasn't his natural personality. He wanted to be a good example for his daughter and decided to do the interview to show her his growth.

Malik's relationship with Gigi Hadid, with whom he shares a daughter named Khai, has had its ups and downs. They separated in 2021 amidst a family dispute between Malik and Hadid's mother. Malik faced allegations of misconduct, but he denied them and was put on probation.

Since leaving One Direction in 2015, Malik has kept a low profile in the media. He released his debut album "Mind of Mine" in 2016, followed by "Nobody Is Listening" in 2021 and "Icarus Falls" in 2018. In a previous interview, he expressed his frustration with the lack of genuine listening in the world, with people more focused on making noise than truly understanding each other.

The podcast episode with Malik comes after former co-host Sofia Franklyn spoke out about her split from Cooper and the podcast. She felt silenced during that time and shared her side of the story in an interview with Rolling Stone. The fallout from their split was highly publicized, with blame being placed on Franklyn.

Overall, Malik's return to the music scene and his candid interview shed light on his personal and professional journey. Fans can expect a fresh sound from him and a deeper connection to his experiences.
Share With Others