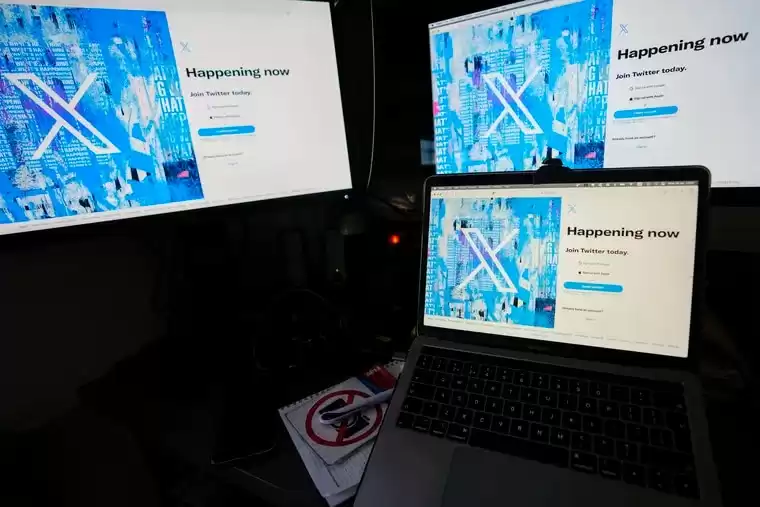 Elon Musk unveils new logo 'X' as a replacement for Twitter's blue bird
Elon Musk unveils new "X" logo to replace Twitter's blue bird as part of a major rebranding effort. The move has alienated users and advertisers, leaving Twitter vulnerable to competition. Musk aims to create an "everything app" similar to China's WeChat. Critics argue the rebranding is a risky move that may confuse users and erase brand recognition. However, some analysts believe it could drive engagement and appeal to new audiences.
Elon Musk, the CEO of Tesla and SpaceX, has revealed a new logo for Twitter as part of a major rebranding effort for the social media platform. The new logo, an "X," has started appearing at the top of the desktop version of Twitter, while the bird logo still remains dominant on the smartphone app. Musk stated that tweets will be referred to as "Xs" once the rebranding is complete.

This is just one of the many changes that Musk has implemented since acquiring Twitter, and it has resulted in alienating users and advertisers. Competitors like Meta's new app, Threads, are now directly targeting Twitter users. Musk had asked his fans for logo ideas and chose one that he described as minimalist Art Deco. He replaced his own Twitter icon with a white X on a black background and shared a picture of the design projected on Twitter's San Francisco headquarters.

Musk announced on Twitter that the Twitter brand and the bird logo will eventually be phased out. The X.com web domain now redirects users to Twitter.com. However, this decision has received criticism from long-time Twitter users like Hannah Thoreson, who believes it is a selfish decision that will cause confusion and inconvenience for businesses, nonprofits, and government agencies that have relied on Twitter for years.

Despite the backlash, Musk remains focused on his vision of creating an "everything app" similar to China's WeChat. He has already renamed Twitter's corporate name to X Corp. and has made other drastic changes, including a shift towards paid subscriptions. However, Musk's attention-grabbing policy pronouncements are not always followed through.

Linda Yaccarino, the CEO of Twitter, shared the new logo and expressed her support for the change. She believes that X represents the future state of unlimited interactivity and will create a global marketplace for ideas, goods, services, and opportunities.

Analysts have mixed opinions about the rebranding. Jasmine Enberg from Insider Intelligence sees it as the end of an era for Twitter and believes that Musk has always been the most likely "Twitter killer." However, others like Paolo Pescatore, a tech and media analyst, think that driving users towards one destination could increase engagement and make it easier for them.

While some predict that the new name will confuse Twitter's audience, which has already been dissatisfied with the platform due to Musk's previous changes, others see it as an opportunity for a fresh start. Mike Proulx from Forrester warns that wiping out Twitter's brand name recognition is a risky move, as it means starting over while competitors are gaining momentum. However, Pescatore believes that it may be the right time for a sweeping rebranding to appeal to new audiences and overcome the negative sentiment surrounding the company.
Share With Others