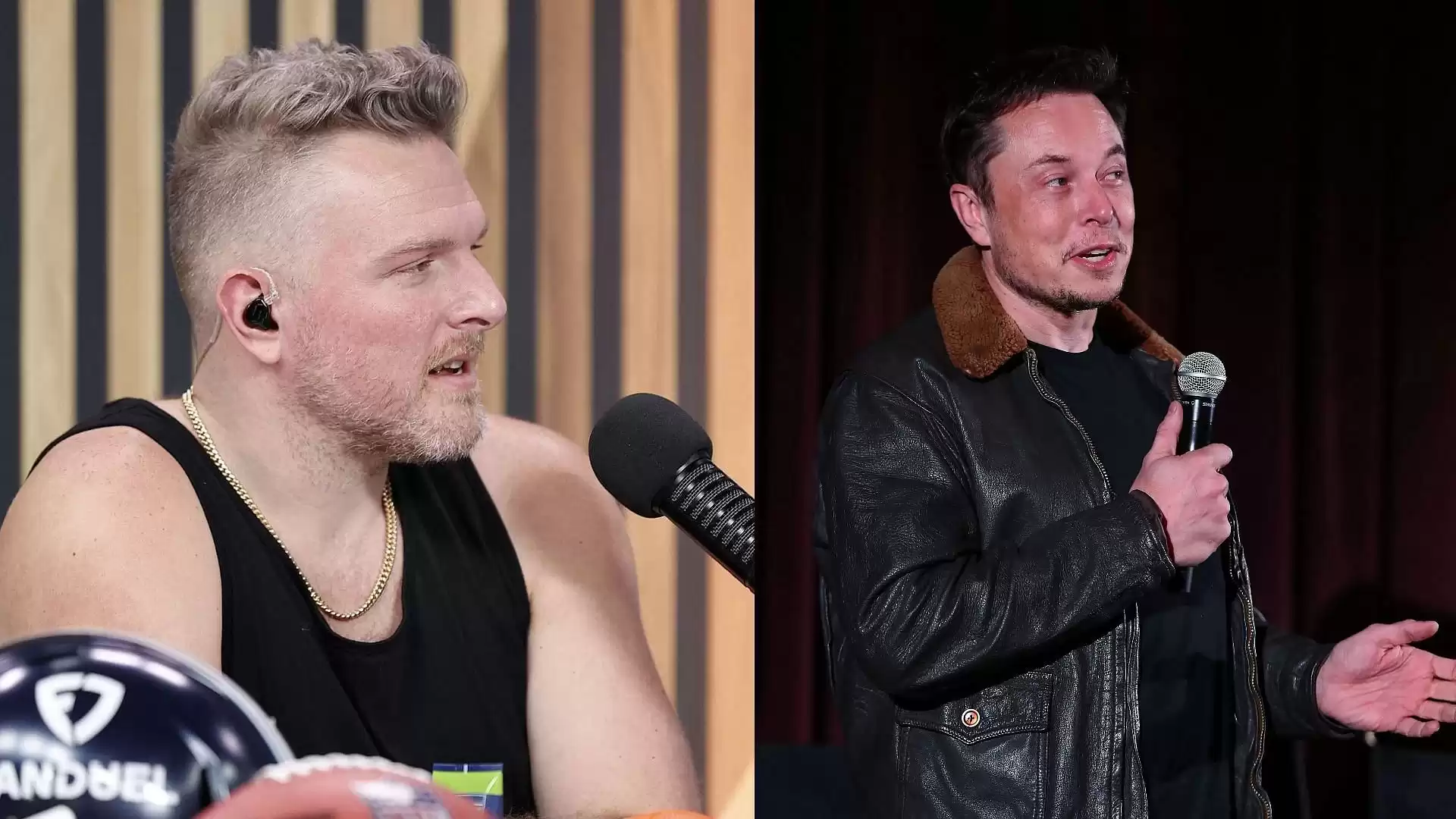 "Emotional Moment for Pat McAfee as Twitter Rebrands to X, Altering His Life"
Elon Musk's rebranding of Twitter as "X" receives mixed reactions. Former NFL punter Pat McAfee, whose show was built with the help of social media, bids farewell to the platform.
Former NFL punter turned sports media personality, Pat McAfee, has shared his thoughts on Elon Musk's recent rebranding of Twitter. Musk, who now owns the social media platform, has made significant changes, with the most recent one causing quite a divide among users.

Reportedly, Twitter will be renamed simply as "X," a move that has not been well-received by many. However, as the platform's owner, Musk has the authority to make such decisions.

In light of these changes, McAfee took to his Twitter account to bid farewell to the platform that he believes has had a significant impact on his life. McAfee expressed his gratitude, stating that Twitter has changed his life and that he is thankful for its existence.

With Twitter undergoing rapid transformations, many users are opting to switch to alternative platforms, such as Threads by Mark Zuckerberg. While change can sometimes be positive, it is evident that McAfee, along with others, is bidding farewell to the app as they know it. Only time will tell if Musk's rebranding is the right move, but for now, there is considerable resistance against it.

McAfee's journey to success in the media industry began from scratch when he established his own company. However, his breakthrough came when FanDuel sponsored his show in a significant way, propelling him forward. Since then, McAfee has never looked back.

With his renowned segment "Aaron Rodgers Tuesdays," McAfee and his company have partnered with ESPN, marking a monumental achievement. According to Sports Illustrated, McAfee's deal with the sports network is worth $85 million over five years, a remarkable feat, especially considering the company's recent layoffs.

This accomplishment is a testament to McAfee's hard work and determination, as he transformed his show from nothing to one of the most popular sports programs worldwide. Undoubtedly, social media played a crucial role in the show's success, and McAfee holds a special place in his heart for Twitter, recognizing it as one of the catalysts for his current position.

In conclusion, McAfee's farewell to Twitter amidst Elon Musk's rebranding reflects the mixed sentiments surrounding the platform's changes. McAfee's success story serves as inspiration, showcasing the power of social media in propelling individuals to new heights. As the landscape of social media continues to evolve, it remains to be seen how these changes will shape the future of platforms like Twitter.
Share With Others