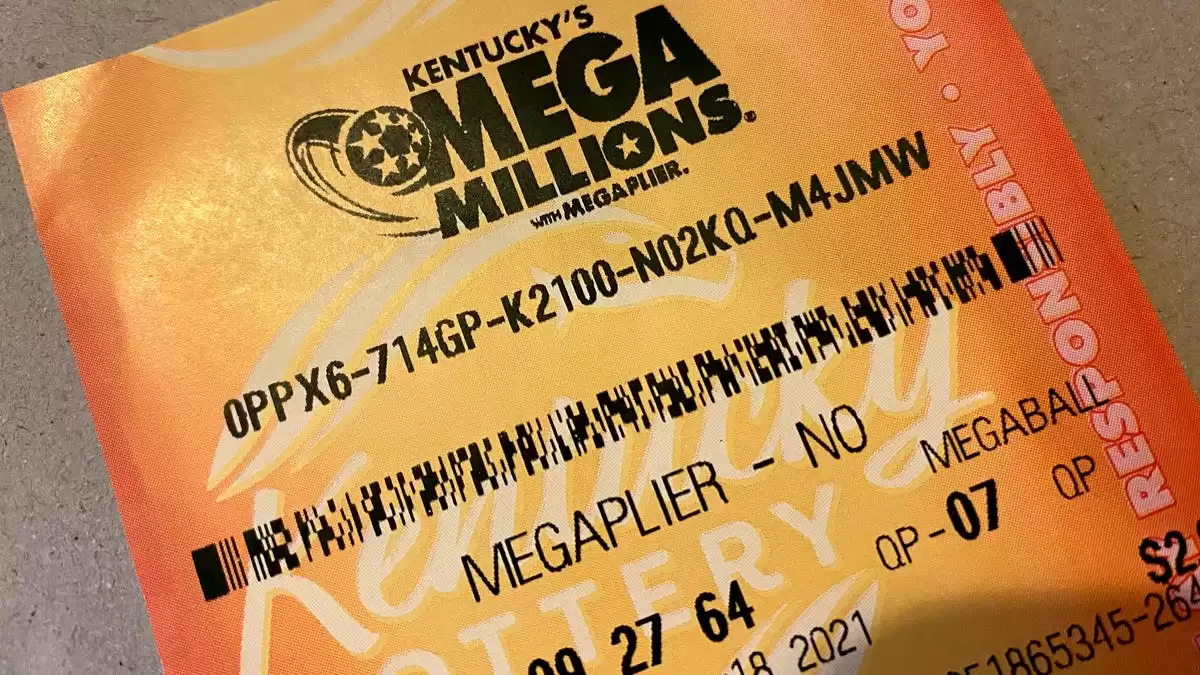 Check Mega Millions winning numbers Aug. 1, 2023 drawing: Are you a winner?
The Mega Millions jackpot is now worth an estimated $1.1 billion, the fourth-largest prize in the lottery's history.
The recent Mega Millions drawing occurred on Tuesday at 11 p.m. and has resulted in a staggering jackpot of approximately $1.1 billion. Winners also have the option to choose a cash prize of $550.2 million, which is the fourth-largest amount in the history of the lottery.

The winning numbers for this particular drawing were 8, 24, 30, 45, and 61, with the gold Megaball being 12 and the Megaplier being 4.

It is worth noting that the biggest Mega Millions prize ever awarded was a whopping $1.537 billion, which went to an anonymous ticket holder in South Carolina back in 2018.

For those interested in participating in the next Mega Millions drawing and learning how to play, it is important to know that these drawings occur every Tuesday and Friday at 11 p.m. The upcoming drawing is scheduled for Friday, Aug. 4.

Mega Millions can be played in 47 different locations, including 45 states, the District of Columbia, and the U.S. Virgin Islands. To find out where you can purchase tickets, you can visit the official Mega Millions website at megamillions.com.

In Kentucky, Ohio, and Indiana, tickets can be bought at gas stations, convenience stores, and supermarkets until 10:45 p.m. on the night of the drawing. Additionally, residents of Kentucky have the option to purchase tickets online at kylottery.com.

Ohio residents can also take advantage of the Lottery Card, which is available at Kroger, Buehler's Fresh Foods, and Giant Eagle stores. This card allows Ohio consumers to enter draw games on their phones and receive notifications and payments electronically if they win.

The cost of a Mega Millions ticket is $2 per play, and there are a total of nine ways to win a prize, ranging from the jackpot to $2. Players are required to choose six numbers from two separate pools of numbers: five numbers from the white balls numbered 1-70 and one number from the gold balls numbered 1-25.

Participants can either select their own lucky numbers or opt for the Easy Pick or Quick Pick options, which automatically generate random numbers. If you're having trouble deciding, the Mega Millions website offers a random number generator to assist you.

Many states also offer the Megaplier feature, which can multiply non-jackpot prizes by two, three, four, or five times. This feature requires an additional $1 per play.

It is important to note that before each regular Mega Millions drawing, a separate drawing for the Megaplier occurs. This involves selecting a ball from a pool of 15, with five balls marked as "2X," three balls marked as "4X," and one ball marked as "5X."

In conclusion, the Mega Millions jackpot is currently at an astounding $1.1 billion, with a cash option of $550.2 million. Drawings take place every Tuesday and Friday at 11 p.m., and tickets can be purchased in various locations across 47 different areas. Make sure to choose your numbers wisely, and consider adding the Megaplier feature for a chance to multiply your winnings. Good luck!
Share With Others