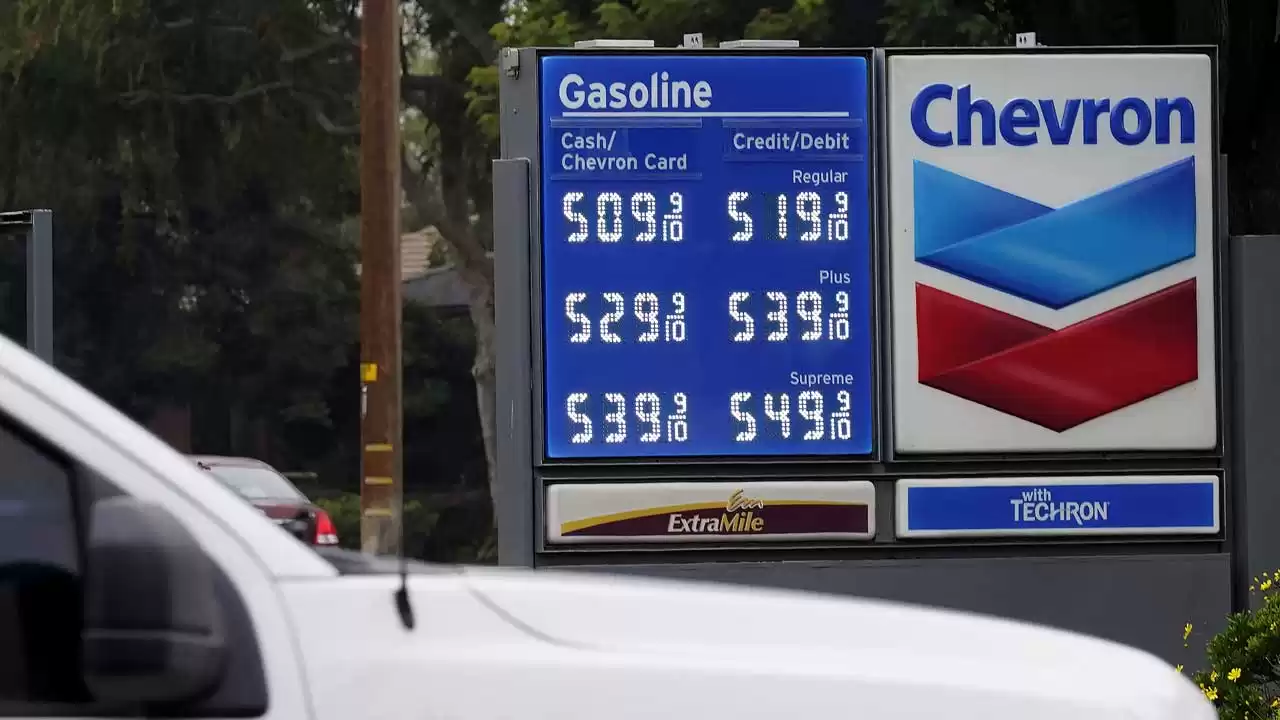 Fresno Gas Prices Surge: Latest Insights on Rising Fuel Costs
US gas prices are continuing to rise, with the average price in Fresno increasing from $4.69 to $4.84 in just over a week. The national average is $3.82 per gallon. The rising prices are unusual given that fewer people are fueling up their cars this summer compared to previous years. The increase in gas prices is due to a combination of factors including record temperatures, which have caused refineries to operate below capacity, and production cuts by major oil-producing countries.
Gas prices in the United States, including Fresno, are on the rise, causing headaches for drivers. In Fresno, the average price of gas has increased from $4.69 to $4.84 in just over a week. Some stations in Fresno are even charging as much as $5.29 for regular unleaded. The national average for gas prices is currently around $3.82 per gallon, which is about 29 cents higher than it was one month ago. While these prices are still lower than last year, experts say the recent jump is unusual.

Interestingly, fewer people are fueling up their cars this summer compared to previous years, according to AAA spokesperson Andrew Gross. This makes the rising prices even more noteworthy. Gasoline prices in the US are heavily influenced by the price of crude oil, which has also been increasing in recent weeks. West Texas Intermediate crude, the US benchmark, is currently trading at over $81 a barrel. This is a $12 increase since July 3.

Several factors are contributing to the rise in oil prices, including the impact of extreme heat on refineries and production cuts by major oil-producing countries. Refineries are operating below normal capacity due to the heat wave, resulting in a loss of hundreds of thousands of barrels each day. However, the refineries that are still operating are making significant profits. Additionally, major oil-producing countries like Saudi Arabia and Russia have been exporting less oil, leading to supply cuts. Saudi Arabia, for example, has reduced its oil exports by 1 million barrels per day since July and recently extended this reduction through the end of September.

Certain parts of the US are experiencing higher gas prices than others due to factors such as routine maintenance at regional refineries and limited supplies in some states. Currently, California has the highest gas prices in the nation, averaging around $5.03 per gallon. Washington and Oregon follow closely behind at approximately $4.99 and $4.64, respectively. On the other hand, Mississippi has the lowest average gas price at around $3.33 per gallon.

It is difficult to predict what gas prices will look like in the coming weeks. While relief from the heat is expected as fall approaches, there is also the risk of hurricanes, which could lead to refinery shutdowns. The Gulf of Mexico, in particular, is susceptible to hurricane activity, and recent water temperatures in the region have been unprecedented.

If you're looking to save money on gas, there are a few tips you can follow. Checking your tire pressure regularly is important for both safety and fuel efficiency. AAA also suggests using cruise control when possible, avoiding overfilling your tank, and removing unnecessary items from your car's trunk to reduce excess weight. These small changes can help maximize your mileage per gallon and save you money at the pump.
Share With Others