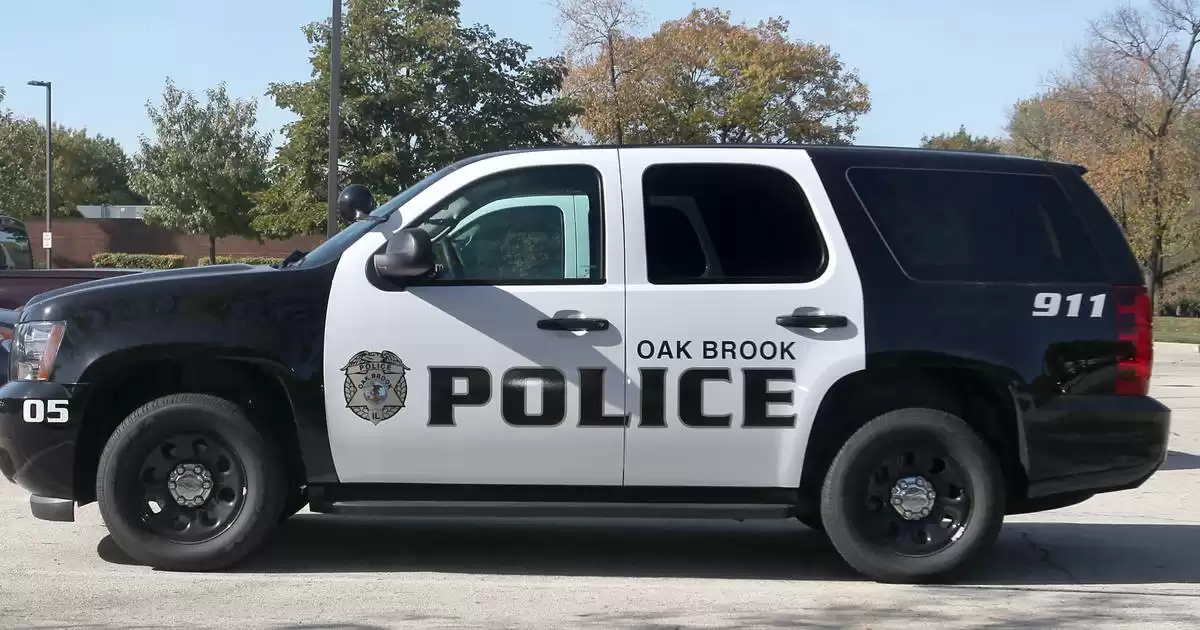 Bond set for Calumet City man accused of high-speed chase in Oak Brook
A man from Calumet City led police on a high-speed chase from Oakbrook Center, resulting in his arrest.
A Calumet City man, Chevelle Carter, has been arrested and charged with multiple felonies after leading police on a high-speed chase from Oakbrook Center. Carter, who is currently being held on a $75,000 bond, faces charges of aggravated fleeing and eluding, as well as attempting to elude a peace officer. He is scheduled to appear in court on August 28 for arraignment.

The incident began when an Oak Brook officer noticed three individuals repeatedly entering and exiting a vehicle in the Oakbrook Center parking lot. Shortly after, the police received a call about suspicious activity involving credit cards being repeatedly denied. The officer observed the same vehicle picking up two people near Macy's and attempted to approach it. However, the vehicle quickly drove away, causing a minor injury to a parked car's occupant.

The officer activated his emergency lights and tried to pull the car over, but Carter, the alleged driver, ignored the commands and fled the scene. He drove at speeds of approximately 100 mph, disregarding traffic signals and endangering other motorists. Eventually, Carter's vehicle came to a stop after driving over spike strips placed by another officer. Carter and two others fled the scene on foot but were apprehended shortly after.

During a search of the vehicle, officers discovered three loaded firearms, including one reported stolen from Indiana. Carter also had a fugitive warrant out of Lake County, Indiana, for probation violation on vehicle theft charges. The recovered weapons were sent to the DuPage County Crime Lab for analysis.

DuPage County State's Attorney Robert Berlin expressed concern over the recent increase in incidents involving individuals fleeing from the police, highlighting the danger it poses to innocent bystanders. Berlin emphasized the importance of complying with law enforcement and urged motorists to pull over when they see emergency lights and hear sirens.

Oak Brook Police Chief Brian Strockis echoed Berlin's sentiments and emphasized his department's commitment to keeping the community safe. Strockis warned potential criminals that there are consequences for their actions and reassured the public that anyone involved in the incident would be identified and brought to justice.

The investigation into the matter is ongoing, and anyone with information is encouraged to contact Detective Sgt. Jason Wood of the Oak Brook Police Department. The authorities are determined to ensure the safety of the community and hold those responsible accountable for their actions.
Share With Others