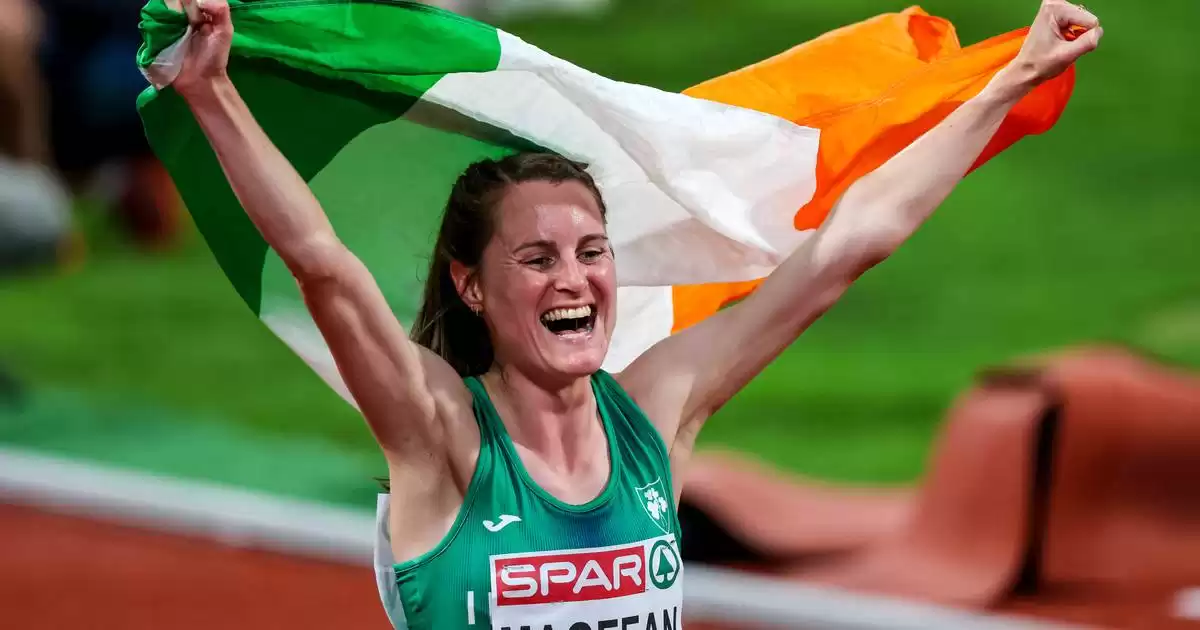 Ciara Mageean: Faith and Self-Belief Shine Ahead of Budapest World Championships
Athlete Ciara Mageean, who recently broke the Irish mile record, is targeting a podium place at the upcoming Budapest Athletics Championships.
Ciara Mageean, an athlete competing in the women's 1,500m event, is part of a remarkable moment in sports history. She was present when Faith Kipyegon shattered the world record for the mile at the Monaco Diamond League. The race was a display of complete faith and confidence in Kipyegon's abilities, leaving spectators in awe.

Not only did Kipyegon break the world record, but 13 women in total achieved either a world record, national record, or personal record in the race. This includes Mageean, who secured second place and set a new Irish record. The race showcased the extraordinary talent and dedication of these athletes.

Mageean feels privileged to be a part of the women's 1,500m group, which she describes as a close-knit and supportive community. The camaraderie among the athletes is unique and inspiring, with everyone genuinely invested in each other's success. They share meals together and offer support during training sessions. Mageean believes this camaraderie sets the women's 1,500m group apart from other fields in athletics.

While there may be skepticism surrounding record-breaking performances, Mageean has no doubt about Kipyegon's abilities. Kipyegon, a double Olympic and World Champion, has always had the potential to break records. Mageean admires Kipyegon's knowledge of the sport and appreciates her sportsmanship. Even after setting a national record, Kipyegon congratulated Mageean and showed genuine support.

Mageean acknowledges the issue of doping in athletics and commends the Athletics Integrity Unit for their efforts to combat it. She has been subject to rigorous testing and believes it is a privilege to be tested, as it shows she has reached a certain level of performance. While doping may never be completely eliminated from sports, Mageean is glad to see changes being made and athletes being held accountable for their actions.

Currently training at a high-altitude base in St Moritz, Mageean is fully recovered from an injury and ready to compete in the upcoming Budapest Championships. Her goal is to secure a podium place, and she feels confident in her abilities. She believes she is in the best shape of her life and is excited for the challenge ahead.

In conclusion, Ciara Mageean's journey in athletics has been filled with remarkable moments and inspiring performances. She is part of a supportive community of women athletes and is determined to achieve success in her upcoming races. With her talent, dedication, and belief in herself, Mageean is ready to take on any challenge that comes her way.
Share With Others