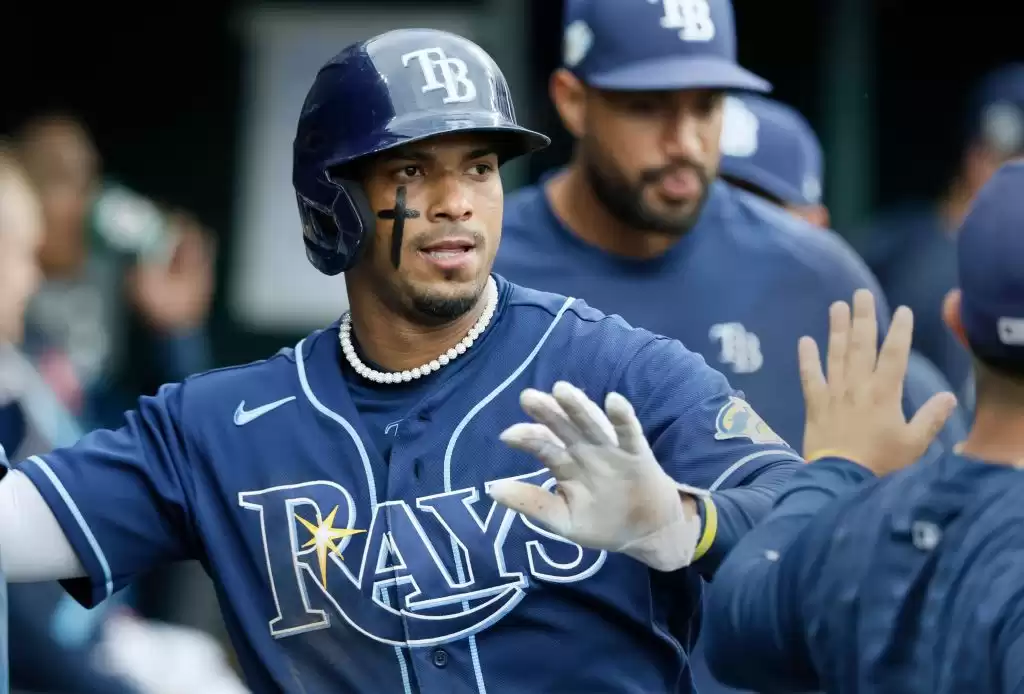 "Tampa Bay Rays Player Wander Franco Investigated for Alleged Relationship with 14-Year-Old After Disturbing Social Media Posts Emerge"
MLB star Wander Franco of the Tampa Bay Rays is embroiled in a strange controversy surrounding rumors of dating a 14-year-old girl.
In today's world, it has become somewhat commonplace to witness sports stars facing suspensions or investigations due to off-field issues. However, the recent events surrounding Tampa Bay Rays' shortstop Wander Franco may just be the most peculiar of them all.

Let's start by clarifying that Wander Franco is not related to actor James Franco, despite both individuals finding themselves on the edge of being "canceled." Wander Franco is an emerging talent in Major League Baseball (MLB). This year, at the age of 22, he received his first All-Star nomination, and in 2021, he signed an impressive 11-year contract worth $182 million with the Tampa Bay Rays.

While Franco was already being hailed as a once-in-a-generation player, this year truly marked his breakthrough. However, things took a strange turn when unsettling social media posts began to surface over the weekend, suggesting that Wander Franco was involved in a relationship with a 14-year-old girl.

To gain a better understanding of the situation and view some of the photos from social media that are currently under investigation by the MLB, watch the video below:

As the video highlights, the Rays' manager refused to comment on Franco's absence during yesterday's game, simply stating that it was a scheduled day off. However, it is evident that this explanation was merely a cover-up, as Franco is not accompanying the team on their current road trip.

The Tampa Bay Rays' communication account released a statement today, which reads as follows:

"We are aware of the concerning situation involving Wander Franco. At this time, we cannot provide any further information. We appreciate the support and understanding of our fans."

It is worth noting that some individuals claim that the girl involved in the alleged relationship is over 18 years old. However, the majority of reports suggest that she is indeed 14 years old, making the situation between her and Franco both problematic and illegal.

As always, the internet wasted no time in reacting to this serious event, flooding social media with memes and jokes about Wander Franco. When the news broke and his name began trending on Twitter, the majority of posts consisted of memes and humorous content surrounding this potentially disturbing situation.

Adding to the complexity of the situation, the Tampa Bay Rays had planned to give away Wander Franco caps to all fans aged 14 and under on the night he was unexpectedly benched. This coincidence only fueled further speculation and discussion among fans and commentators alike.

In conclusion, the circumstances surrounding Wander Franco and the Tampa Bay Rays have undoubtedly taken an unexpected and perplexing turn. As investigations continue, it remains to be seen how this situation will unfold and what consequences it may hold for both Franco and the team.
Share With Others