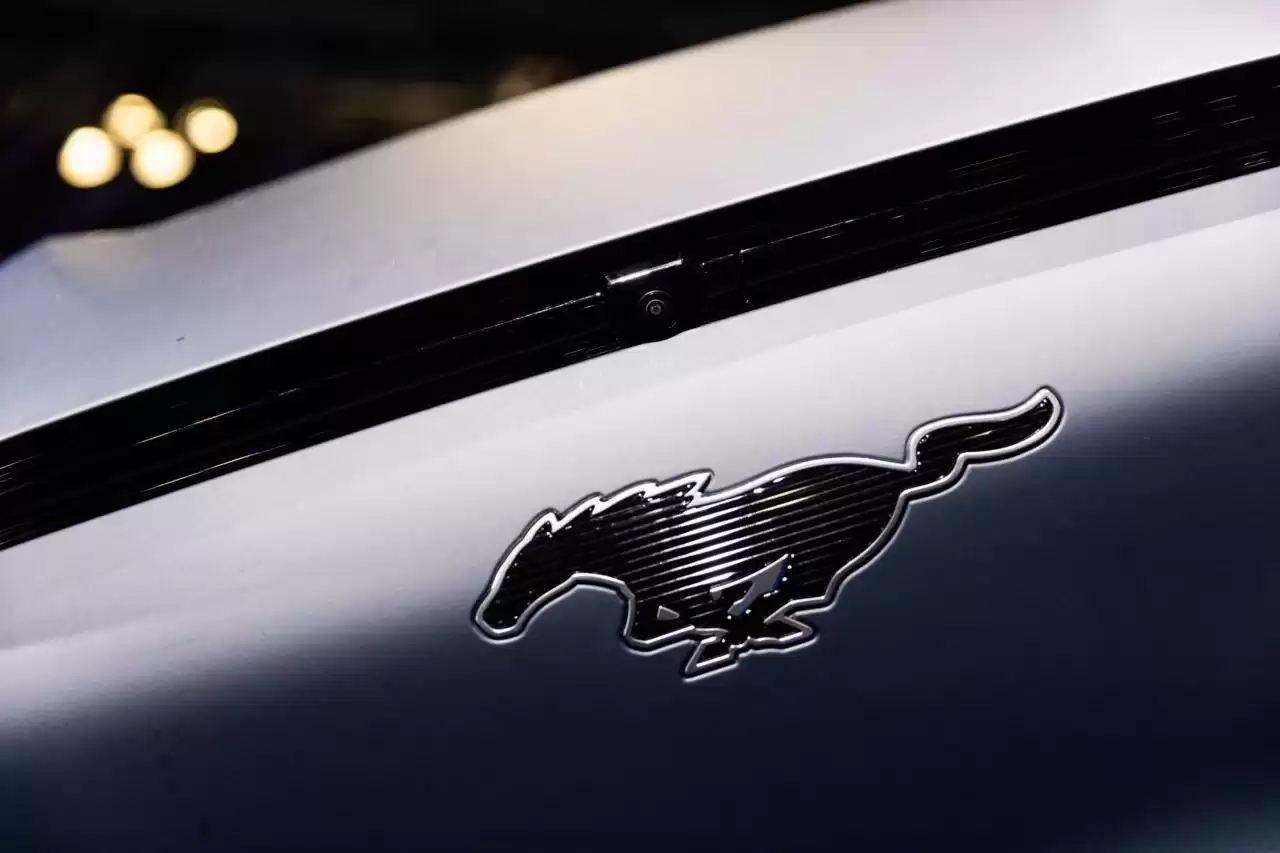 Ford challenges supercars with $300,000 Mustang GTD
The 2025 Ford Mustang GTD is a limited-edition coupe with a supercharged V-8 engine, active aerodynamics, and carbon fiber construction.
The 2025 Ford Mustang GTD is an extraordinary vehicle that has captured the attention of car enthusiasts worldwide. This limited-edition coupe is not just your average Mustang; it is a street-legal powerhouse that pushes the boundaries of performance and design. Inspired by the Ford Mustang GT3, which is set to compete in the prestigious 24 Hours of Le Mans race next year, the GTD is a true testament to Ford's commitment to innovation and excellence.

One of the most striking features of the GTD is its supercharged 5.2-litre V-8 engine. This powerful engine sets the GTD apart from its predecessors, making it the fastest road-going Mustang ever created by Ford. While specific details about its top speed and acceleration have not been disclosed, it is safe to say that this beast of a car will leave its competitors in the dust.

In terms of its construction, the GTD is predominantly made of carbon fibre. This lightweight material is used for various components, including the fenders, hood, trunk lid, door sills, front splitter, rear diffuser, and front and rear fascia. By incorporating carbon fibre into the GTD's design, Ford has significantly reduced its overall weight, resulting in improved performance and handling. To further enhance its balance, an eight-speed dual-clutch transmission and carbon fibre driveshaft have been employed.

Ford has not compromised on the GTD's aerodynamics either. The car boasts a range of aero vents and ducts, reminiscent of a race car. Its menacing rear wing adds a touch of aggression and ensures optimal downforce, allowing the GTD to grip the road with precision and confidence. Additionally, active aerodynamics and a choice between 20-inch forged aluminum wheels or forged magnesium wheels contribute to the car's overall performance and aesthetic appeal.

Inside the GTD, luxury meets functionality. The interior is adorned with a combination of suede, leather, and carbon fibre, creating a sophisticated and sporty ambiance. Recaro-brand seats provide both comfort and support during long drives or intense track sessions. The inclusion of 3D-printed titanium paddle shifters and a rotary dial shifter made from retired Lockheed Martin F-22 titanium parts adds a unique touch to the GTD's interior, showcasing Ford's attention to detail and craftsmanship. In the pursuit of weight reduction, the rear seating area has been removed, further emphasizing the GTD's focus on performance.

Ford's dedication to the Mustang brand is evident in their continuous efforts to push the boundaries of automotive engineering. The Mustang has been an iconic symbol of American muscle cars since its inception in 1964, standing alongside legendary vehicles like the Porsche 911 and Chevrolet Corvette. The Mustang's passionate fan base is a testament to its enduring appeal and versatility. Whether left untouched or heavily modified, the Mustang has captured the hearts of car enthusiasts worldwide.

In conclusion, the 2025 Ford Mustang GTD is a remarkable vehicle that embodies the spirit of innovation and performance. With its supercharged engine, lightweight construction, and aerodynamic design, the GTD is set to redefine what it means to be a road-going Mustang. Ford's commitment to excellence and their dedication to the Mustang brand are evident in every aspect of the GTD's design. As we eagerly await its release, one thing is certain: the GTD will leave a lasting impression on the automotive world.
Share With Others