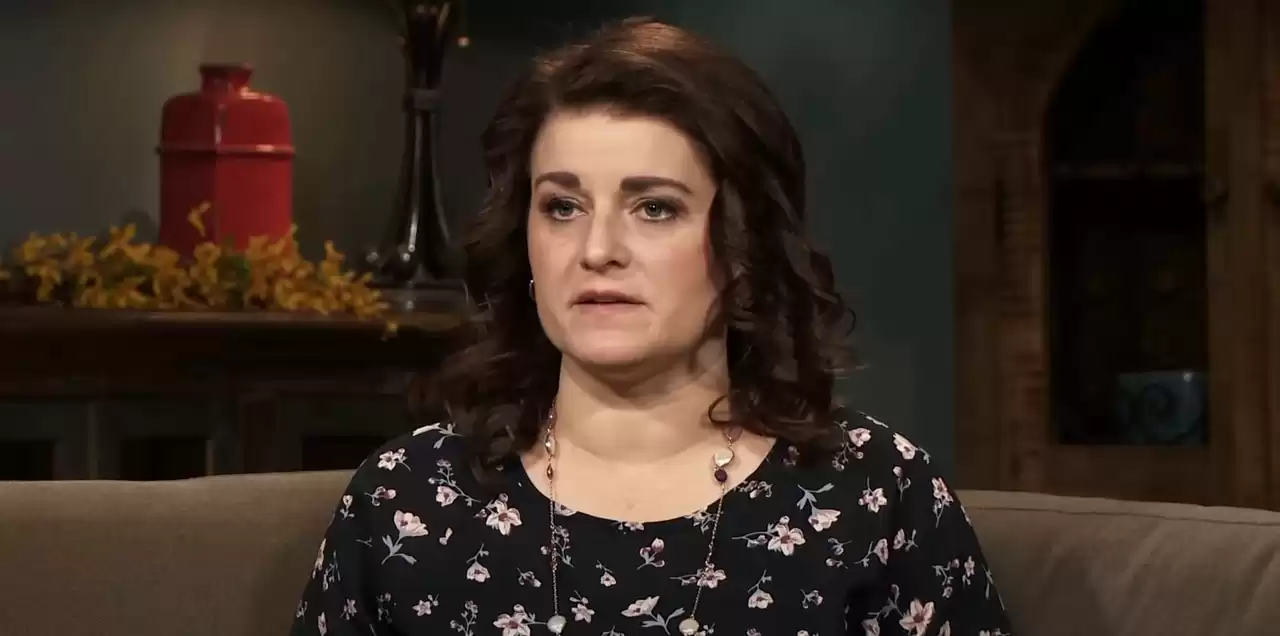 Sister Wives Season 18 Premiere: Watch Online Without Cable - Free Live Stream
The 18th season premiere of "Sister Wives" will air on Sunday, Aug. 20 at 10 p.m. on TLC. Watch it live on Philo (free trial).
The highly anticipated 18th season of the hit TV series "Sister Wives" is set to premiere on Sunday, August 20th at 10 p.m. This season kicks off with an episode titled "No Such Thing as a Free Lunch," where viewers will witness Christine's complete separation from the Brown household and the consequences that follow. As the holidays approach, Janelle, Robyn, and Meri find themselves having to navigate their fractured family dynamics while preparing for the festivities. In a dramatic turn of events, Christine will finally have a face-to-face confrontation with Kody, marking their first interaction since their separation.

For those looking to watch the premiere live online without cable, there are a few options available. You can take advantage of a free trial on streaming platforms like Philo or DIRECTV Stream. Additionally, to catch up on previous seasons and get a better understanding of the intricate "Sister Wives" family tree, you can check out our comprehensive season 17 recap. This will provide you with all the background information you need to fully immerse yourself in the upcoming season.

The 18th season of "Sister Wives" will air on TLC at 10 p.m. on Sunday, August 20th. Following the premiere, viewers can also catch a new episode of "Doubling Down with the Derricos" at the same time. To find the channel on your provider, you can use the channel finder on their website. This includes providers such as Verizon Fios, AT&T U-verse, Comcast Xfinity, Spectrum/Charter, Optimum/Altice, DIRECTV, and Dish.

If you happen to miss the premiere episode or want to binge-watch the entire series at your own pace, you can explore the option of streaming "Sister Wives" on platforms like Philo or DIRECTV Stream, both of which offer free trials.

Since its debut in 2010, "Sister Wives" has become a fan-favorite on TLC. The show follows the lives of polygamist Kody Brown and his four "sister wives" - Meri, Janelle, Christine, and Robyn - along with their combined 18 children. Initially, the four women were happily married to Kody, both legally and spiritually. However, over the course of the last 13 years, their relationships have faced numerous challenges, resulting in broken bonds and shattered trust. In the upcoming 18th season, Kody continues to grapple with the aftermath of his divorce from Christine and struggles to maintain his other relationships.

Season 17 saw Christine's departure from Kody, which had a significant impact on the family dynamics. Janelle also contemplated leaving Kody, and by the end of the season, it was revealed during the "Tell All" episodes that Janelle had indeed left, and Meri was considering the same. Meri and Janelle later released a joint statement about their separation from Kody. As the series enters its 18th season, it becomes evident that Robyn is the only wife with whom Kody maintains a positive relationship.

To get a glimpse into the complexities of the relationships within "Sister Wives," check out a scene where Janelle and Kody discuss the future of their relationship, all while Robyn battles with COVID-19. This exclusive video can be found on the show's official YouTube channel.

For those interested in other streaming options and TV shows, we have compiled the ultimate "Sister Wives" streaming guide. This guide includes information on Sling TV, how it works, its price, available channels, and live streaming capabilities. Additionally, we provide a comprehensive list of the best streaming services for live TV in 2023, complete with details on pricing, features, and free trial options. If you're concerned about online security and privacy while streaming, we also offer insights into the best VPNs of 2023 based on reviews. Furthermore, we delve into the specifics of Philo, including its price, available TV channels, and how to obtain a free trial. Lastly, we highlight the popular TV show "Yellowstone" and provide instructions on how to watch it, as it is currently one of the hottest shows on television.

We appreciate your support in subscribing to NJ.com, as it allows us to continue providing quality journalism.
Share With Others