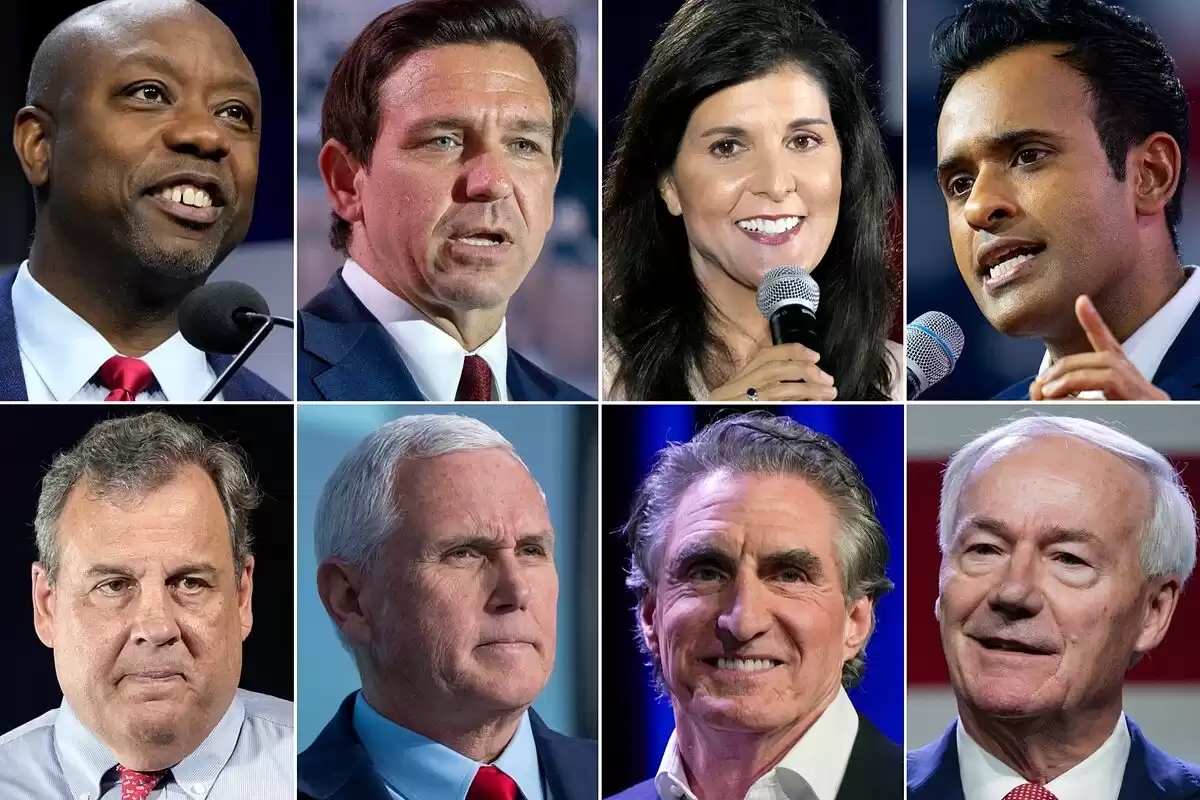 Republican Debate 2023 - Time, Schedule, and Broadcasting Details
Former President Donald Trump will not be participating in the first Republican presidential primary debate, citing his lead in GOP polls. Fox News has exclusive broadcast rights for the debate.
HTML version: US News: SSDI Application: What is considered to be a permanent disability? SSDI Application: What is considered to be a permanent disability?
As the political arena buzzes with anticipation, the stage is primed for an electrifying event: the inaugural Republican presidential primary debate. Set to unfold in Milwaukee, Wisconsin, this Wednesday, the debate promises to assemble prominent figures from the Republican party. Yet, a conspicuous absence looms large, setting the stage for both intrigue and discourse.
In a dramatic twist, former President Donald Trump has made a resounding declaration: he will be a no-show at the first debate. Citing his commanding lead in GOP polls, Trump took to his Truth Social platform to confirm his decision. In characteristic fashion, he asserted, "The public knows who I am & what a successful Presidency I had. I WILL THEREFORE NOT BE DOING THE DEBATES!"
For those eager to witness this pivotal debate, Fox News has the exclusive broadcast rights. Tune in from 9 to 11 p.m. ET on Wednesday to catch the exchanges that could shape the Republican landscape.
Leading the discourse will be two familiar faces from Fox News: Bret Baier and Martha MacCallum. With their journalistic acumen and seasoned presence, these anchors are set to navigate the nuanced terrain of the debate.
To participate in this crucial event, the Republican National Committee (RNC) laid down specific prerequisites in June. Candidates must satisfy criteria spanning status, polling, fundraising, and commitment to supporting the party nominee. To grace the debate stage, candidates must achieve a polling threshold of at least 1% in three national polls, or 1% in two national polls and an additional 1% in polls from two early state "carve out" states recognized by the committee.
Fundraising prowess is also scrutinized, with a requirement of a minimum of 40,000 unique donors affiliated with the presidential campaign committee. This donor base should include at least 200 unique donors from each state. Adding a touch of allegiance, candidates must sign a pledge vowing to support the ultimate party nominee. This array of conditions serves as the yardstick for participation in this pivotal event.
As the nation gears up for this riveting showcase of Republican contenders, the first presidential primary debate promises to be a defining moment in the unfolding political narrative.
The Republican National Committee announced the full lineup of candidates participating in the debate, which includes:
Share With Others