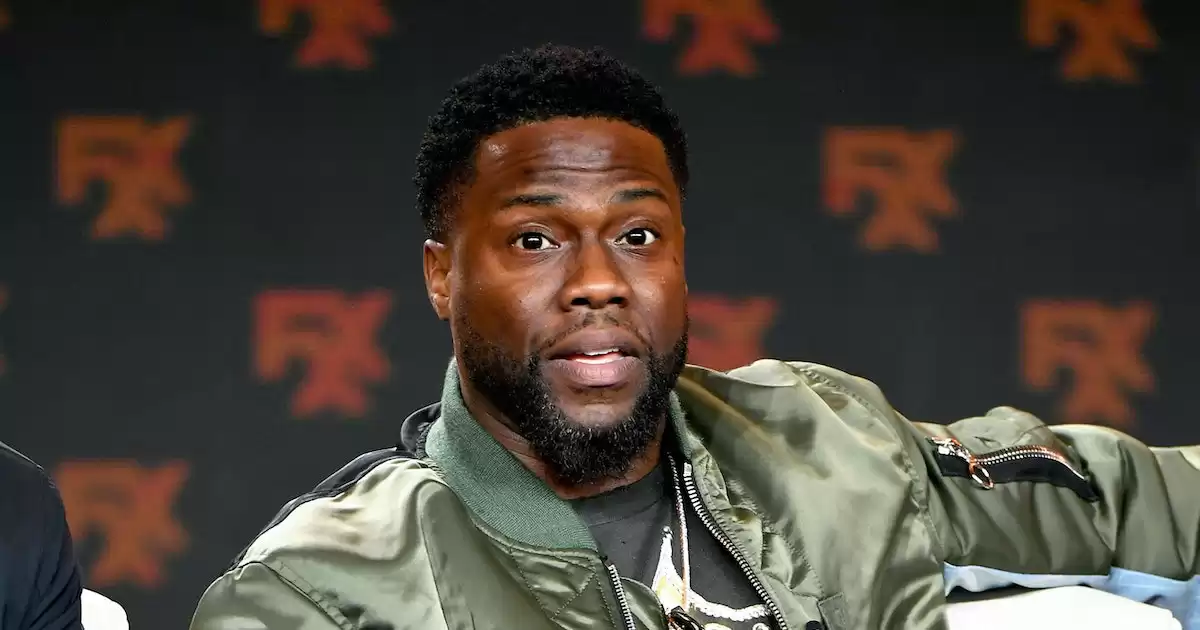 Kevin Hart's Warning: Realities of Being Over 40 Shouldn't Be Ignored
Kevin Hart finds himself in a wheelchair after a foot race with a former NFL player, blaming it on being in his 40s.
Kevin Hart recently had a painful realization that he's not as young as he used to be. The actor found himself in a wheelchair after a friendly foot race went terribly wrong, and he's blaming it on his age. In a video he posted explaining his current situation, Hart shared his frustration, saying, "44 and sitting my ass down!!!!! I got to be the dumbest man alive!!!!! What the f--- am I doing???? I blew my s---....I'm done. FML."

Hart admits that he made a mistake by attempting something that a 40-year-old shouldn't be doing. While his storytelling is humorous, it serves as a reminder and a warning for those of us in our 40s. He explains, "I'm in a wheelchair. Why? Well, because I tried to jump out there and do some young stuff."

The incident occurred during a fitness competition where Hart challenged Stevan Ridley, a former NFL player who is 10 years younger than him, to a 40-yard dash. Hart, known for his speed, was confident he could beat Ridley. However, things didn't go as planned. Hart confesses, "Stevan said, 'Kevin, ain't no way you're gonna beat me.' Stevan is an ex-NFL running back [who] played for the New England Patriots. Very good guy."

In his attempt to keep up with a younger man, Hart not only failed to beat Ridley but also suffered injuries that left him unable to walk. He humorously blames his age for his misfortune, saying, "To all my men and women out there that are 40 years old and above. It's not a game, respect that age. Respect that age, or that age will make you respect it... This is just a public service announcement."

Hart's injuries are more serious than just sore legs. He tore his lower abdomen muscles and hip abductors, which are crucial muscle groups for maintaining balance and mobility. His experience serves as a reminder that as we age, we become more susceptible to injuries and should exercise caution when participating in intense physical activities.

While it's true that our fitness levels decline as we get older, it's still possible to maintain our health and reduce the risk of injury through regular exercise and proper self-care. This includes warming up before workouts, focusing on correct form during exercises, and cooling down and stretching afterwards. By taking these precautions, we can continue to stay active and enjoy physical activities even as our bodies change with age.

We hope that Kevin Hart recovers quickly and can soon get back on his feet. And for all those in their mid-40s who are still athletes at heart, remember to prioritize warm-ups, cool-downs, and proper form to stay injury-free.
Share With Others