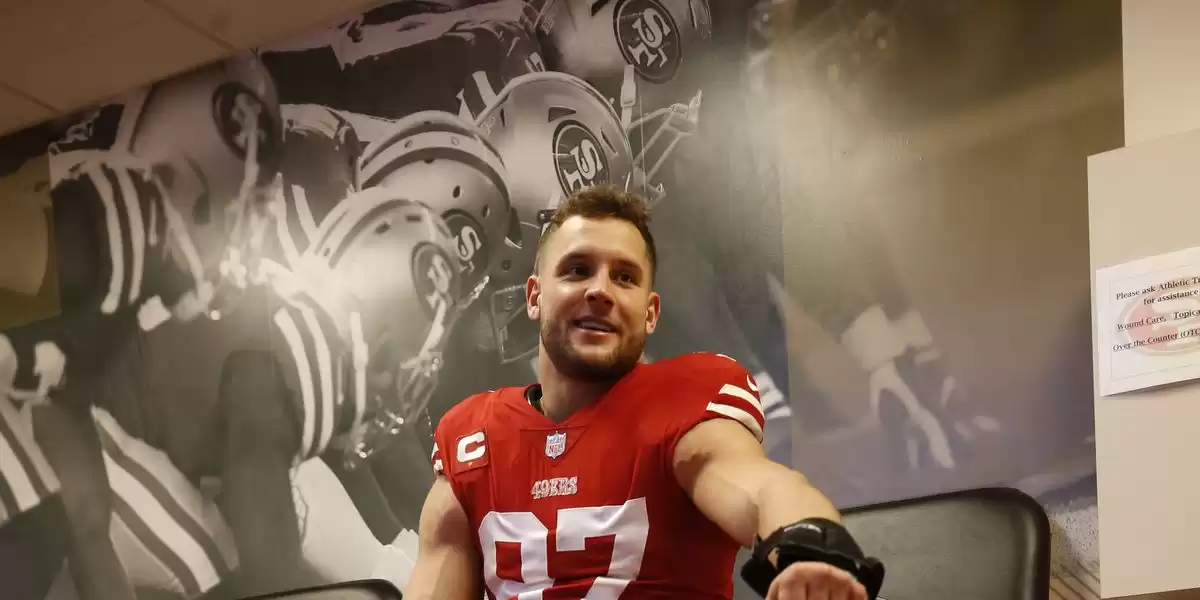 Nick Bosa contract dispute continues
Rumors of a potential trade involving San Francisco 49ers star Nick Bosa have caused a frenzy online, but it is unlikely that the team will actually move him.
In a recent report, it was revealed that Nick Bosa's agent was using the roster cut deadline as leverage for his client. However, the deadline has passed and Bosa has yet to sign an extension, causing concern among 49ers fans. The reigning Defensive Player of the Year has not participated in any practices since the start of the offseason program, adding to the worry.

The rumor mill has only made matters worse, with players outside of the organization commenting on the situation. This has fueled speculation, and one wild rumor even suggested that the 49ers could trade Bosa. The internet went into a frenzy over this idea, but it seems highly unlikely.

Former Niners cornerback D.J. Reed weighed in on the rumor, reminding fans that similar rumors circulated about Deebo Samuel in the past. Fans tend to overreact to anything they see on the internet, and Bosa's holdout potentially lasting into September is a legitimate cause for concern. However, trading Bosa right after the team invested in Trey Lance would be a terrible move for the 49ers.

If the 49ers were to consider trading Bosa, they would need to receive a franchise quarterback in return. Not just any quarterback, but one of the top-five in the game. This is a short list that includes Justin Herbert, Trevor Lawrence, Lamar Jackson, Josh Allen, and Joe Burrow. Trading Bosa would be like sacrificing the engine that drives their defense just to save some cap space.

While decisions are sometimes made in the heat of the moment in the business of football, trading Bosa would be a decision that future generations would look back on as a major mistake. Despite the panic among fans and the internet's tendency to twist and turn any news, it is more likely that the 49ers will come to a new agreement with Bosa rather than trading him to another team.
Share With Others