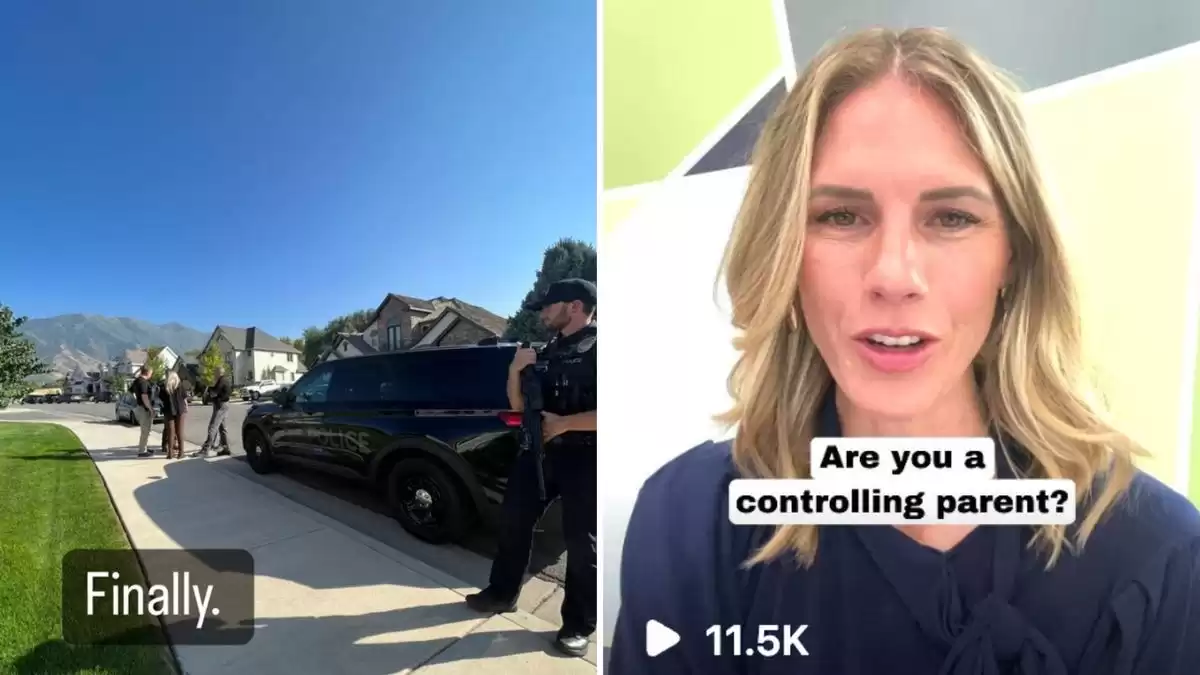 Ruby Franke, Parenting YouTuber, Arrested for Child Abuse
The matriarch of the popular YouTube family channel "8 Passengers" has been arrested for child abuse, exposing concerning parenting behavior.
Ruby Franke, the head of the popular YouTube family channel "8 Passengers," was arrested in Washington County, Utah on charges of aggravated child abuse. The channel, which featured Franke, her husband Kevin Franke, and their six children, had amassed 2.5 million subscribers at its peak. However, viewers had long been concerned and disturbed by the parenting behavior displayed on the channel.

According to reports from Salt Lake City's Fox 13, the arrest came after a child was seen climbing out of a window and seeking help from a neighbor for food and water. The child had duct tape on their wrists and ankles. Another child was found at the home where the first child had escaped from, which belonged to Franke's business partner and therapist, Jodi Hildebrandt.

The concerning behavior surrounding food and the withholding of food from the children had been flagged by viewers of "8 Passengers" and investigative vloggers for some time. In one video, Franke proudly stated that she did not feed her children breakfast until they completed their chores, despite them being hungry. In another video, Franke justified not providing lunch for her hungry 6-year-old at school, claiming it was the child's responsibility to pack their own lunch. These actions are deeply disturbing.

Franke and Hildebrandt started a new YouTube channel called "ConneXions" in June 2022, around the same time that "8 Passengers" was facing accusations of neglectful and abusive parenting. Business Insider published a detailed report describing ConneXions as a "cult" due to its promotion of extreme and authoritarian parenting methods. Franke also provided harmful advice regarding children's eating behaviors.

Following Franke's arrest, her eldest child, Shari, posted on Instagram expressing relief that justice was being served. Shari mentioned that she and her family had been trying to report the situation to the police and Child Protective Services for years. The children are now safe, but there is still a long road ahead. Shari requested privacy and asked for prayers for her family.

In September, Shari had previously revealed that she was not in contact with her mother due to her involvement with the ConneXions business. This latest development further highlights a disturbing pattern among YouTubers and parenting influencers who prioritize their own interests over the well-being of their children. Examples include Myka Stauffer, who "rehomed" her adopted child with special needs in 2020, and the "FamilyofFive" parents who were convicted of child abuse in 2017 for their cruel pranks on their children. These individuals' parenting choices are already distressing, but their willingness to exploit their children for content is truly horrifying.

It is likely that Franke's desire for validation through views and subscribers only reinforced her misguided belief in her authority over how to treat children. Hopefully, as Shari stated, the children who were under Franke's care are now safe. Additionally, it is my hope that this incident serves as a wake-up call for other parents who may be tempted to exploit their children's lives for an online audience, as well as for those who support and provide a monetizable platform for such behavior.
Share With Others