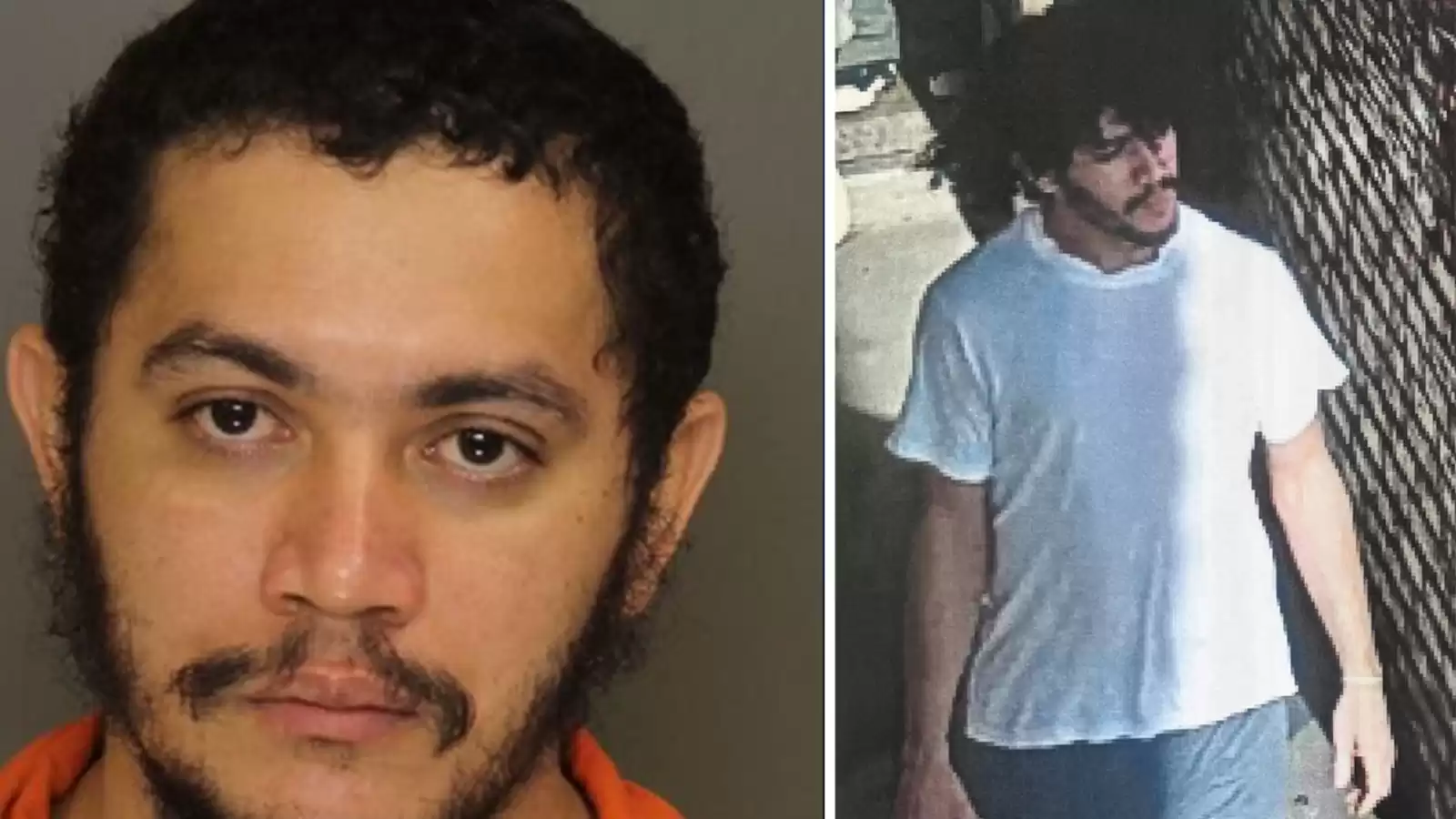 'Extremely Dangerous' Convicted Murderer Escapes Chester County Prison
A man convicted of fatally stabbing his girlfriend in front of her children escaped from prison and remains on the loose.
A man named Danelo Cavalcante, convicted of fatally stabbing his girlfriend in front of her children, has escaped from Chester County Prison in Pocopson Township, Pennsylvania. Officials believe that he is still in the area and are actively searching for him. District Attorney Deb Ryan stated that there is no evidence of anyone assisting Cavalcante in his escape and they believe he is hiding locally and alone. Investigators suspect that he is heading south and are determined to find him. A reward of $10,000 is being offered for any information leading to his capture.

In response to the escape, West Chester University has canceled all remaining classes and implemented stricter access measures for all buildings, requiring a WCU ID or physical key. This precautionary measure aims to ensure the safety of students and faculty. Non-essential personnel are allowed to work remotely for the day, and students residing in the residence halls will receive further guidance. Food services will remain available to all students.

The escape occurred on Thursday morning, and Cavalcante was last seen walking on Wawaset Road in Pocopson Township. In April 2021, Cavalcante was found guilty of killing his girlfriend, Deborah Brandao, by stabbing her 38 times. Prosecutors revealed that he was enraged because she intended to disclose a murder charge he faced in Brazil, his home country. Authorities have confirmed that he is also wanted for a 2017 murder in Brazil. District Attorney Deb Ryan expressed concern over Cavalcante's potential for further violence, stating that his actions during the murder indicate a dangerous individual with nothing to lose.

Cavalcante, who is five feet tall and weighs 120 pounds, has long, shaggy black curly hair and brown eyes. He was last seen wearing a white t-shirt with grey shorts and white sneakers. He is a Brazilian man who speaks Portuguese and Spanish, as well as some English. Cavalcante has family in Phoenixville, and authorities have been in contact with them. Investigators are warning his family members that they will be prosecuted if found to be assisting him, as they suspect his family helped him flee after the murder.

Authorities are urging anyone with information on Cavalcante's whereabouts to call 911 or the U.S. Marshals' Tipline at 877-WANTED-2. The search for Cavalcante continues, and law enforcement is determined to apprehend him and bring him to justice.
Share With Others