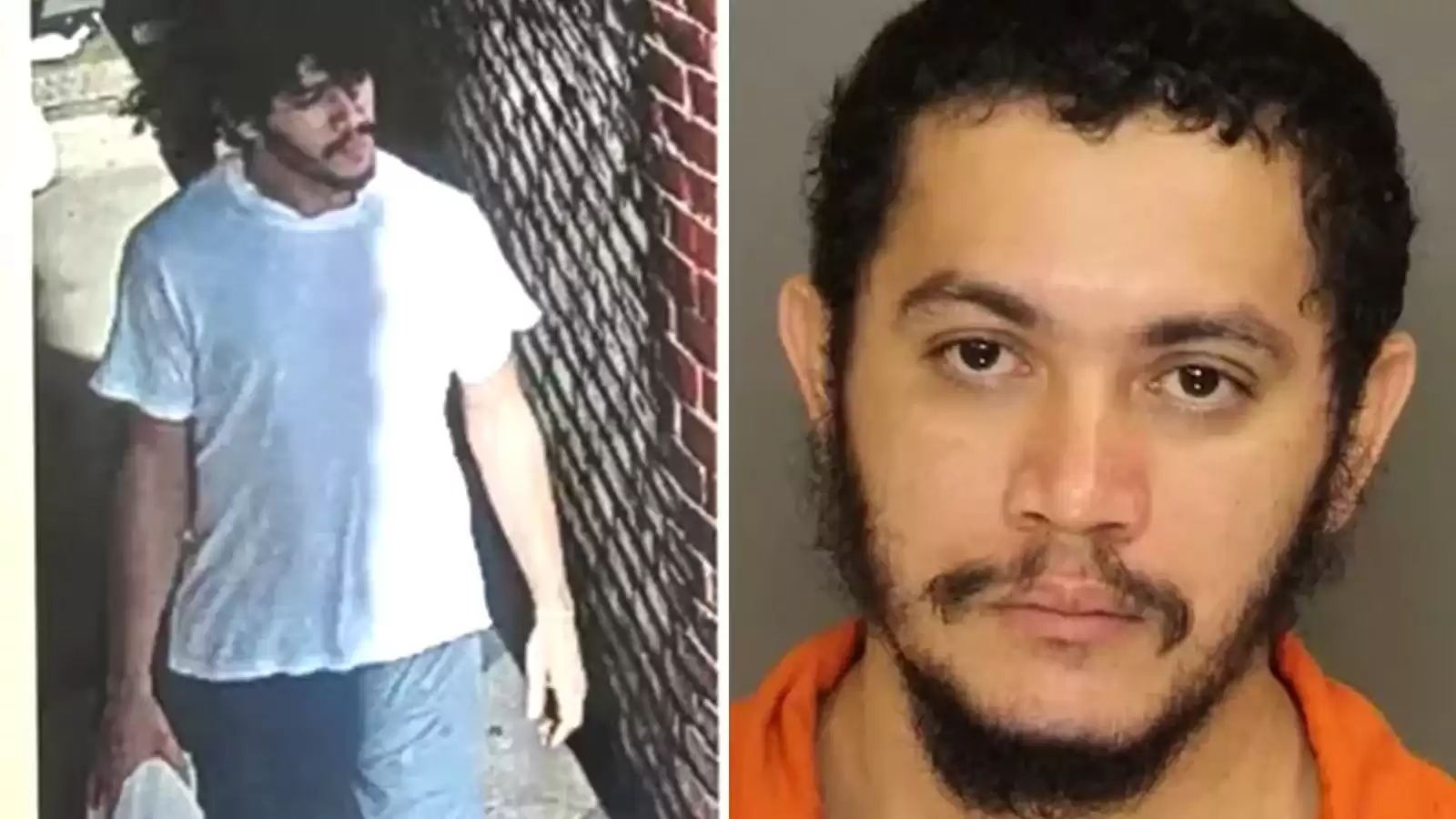 Shocking Escape: Danelo Cavalcante's Pennsylvania Prison Break Caught on Video
Convicted killer Danelo Cavalcante escapes from Pennsylvania prison yard, scaling a wall in a shocking video; manhunt underway.
In a shocking turn of events, a video has emerged showing convicted killer Danelo Cavalcante escaping from a Pennsylvania prison yard. Cavalcante, who is serving a life sentence for the brutal murder of his former girlfriend, Deborah Brandao, was seen scaling a wall in the prison exercise yard. This daring escape has raised concerns about the safety of nearby residents, as authorities continue their manhunt for Cavalcante.

The video, which was shared by the Chester County District Attorney's Office, shows Cavalcante calmly walking towards a doorway before glancing around the yard. He then places his hands on one wall and his feet on another, using them to propel himself upwards. In a matter of seconds, he manages to scale the wall while remaining parallel to the ground. It is worth noting that the footage does not show Cavalcante on the roof, where layers of razor wire would have posed a significant obstacle.

This is not the first time a prisoner has escaped from the Chester County Prison using this method. Earlier this year, inmate Igor Bolte successfully fled the facility in a similar fashion. Following Bolte's escape, prison officials took measures to enhance security, including the addition of more razor wire along the perimeter of the exercise area. However, these measures were not enough to prevent Cavalcante from eluding detection.

Authorities have launched a manhunt for Cavalcante, and the U.S. Marshals Service has offered a $20,000 reward for information leading to his capture. Residents living near the prison have been urged to take extra safety precautions during this time. It is believed that Cavalcante is hiding out in the dense woodland surrounding the area, as he has been spotted multiple times since his escape. Most recently, he was captured on a trail camera at Londwood Gardens, carrying a duffel bag, backpack, and hooded sweatshirt.

The escape of Danelo Cavalcante has sparked concerns about the security measures in place at the Chester County Prison. Despite the enhanced security following Bolte's escape, Cavalcante was able to scale a wall undetected. Prison authorities are currently investigating the incident to determine how this breach of security occurred.

The escape of a convicted killer is a chilling reminder of the dangers posed by individuals with violent criminal histories. It is crucial that law enforcement agencies work tirelessly to apprehend Cavalcante and ensure the safety of the community. The video footage serves as a sobering reminder of the lengths some individuals will go to in order to evade justice.

As the manhunt for Cavalcante continues, it is hoped that he will be swiftly apprehended and brought to justice. The safety and well-being of the community should always be the top priority, and efforts must be made to prevent similar incidents from occurring in the future.
Share With Others