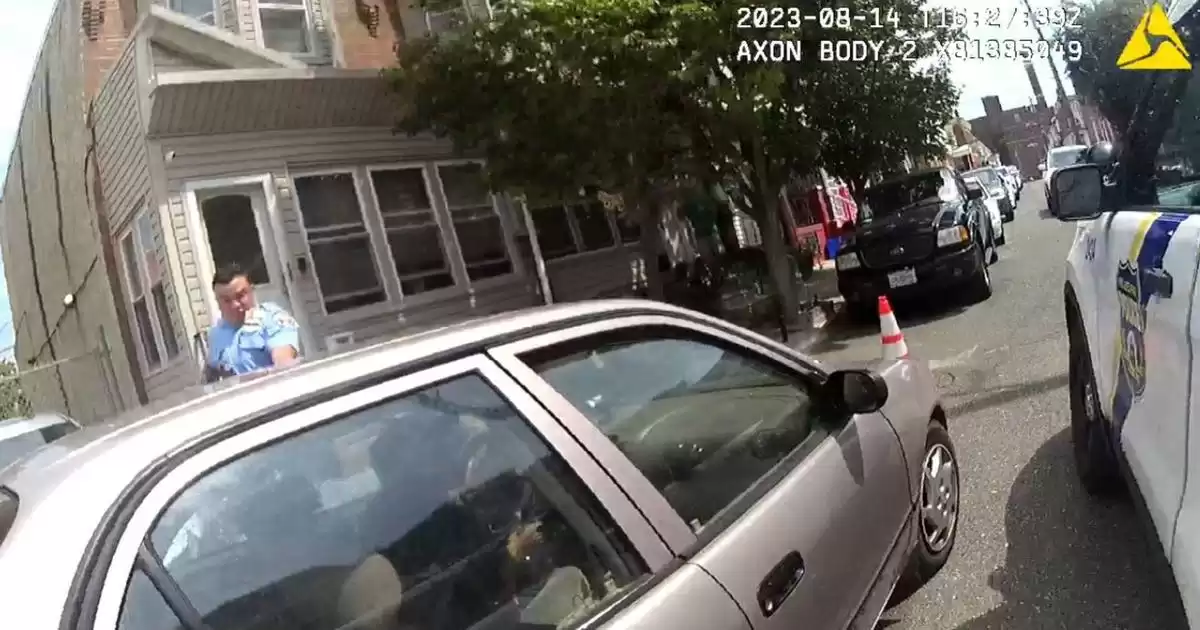 Body Camera Footage: Philadelphia Officer Fatally Shoots Eddie Irizarry, Officer Charged with Murder
Philadelphia police officer charged with murder after fatally shooting Eddie Irizarry; body camera footage released. Family urges peaceful protests.
In a shocking turn of events, Philadelphia police officer Mark Dial has been charged with murder, aggravated assault, and other offenses in the fatal shooting of 27-year-old Eddie Irizarry. District Attorney Larry Krasner announced the charges on Friday, shortly after Dial turned himself in to authorities. The charges come after body camera videos were released, showing Dial and his partner approaching Irizarry's vehicle before Dial fired multiple shots at him.

The videos, which were described as "extremely difficult to watch" by Krasner, depict the tragic final moments of Irizarry's life. The family, who plans to file a wrongful death lawsuit against the city and Dial, requested that the videos be made public in their entirety, without any blurring or censorship. Despite the trauma associated with watching such violent footage, the family insisted on seeing it.

The release of the body camera footage followed a news conference where attorneys for the Irizarry family presented surveillance video that contradicted the initial police account of the incident. Police had claimed that Irizarry was outside of his car and "lunged" at the officers, but the surveillance video told a different story. It showed that Irizarry was in his vehicle when the shots were fired.

Dial's lawyers argued that their client believed he saw a gun and feared for his life. They also claimed that Irizarry had made an illegal turn in his car just moments before the fatal encounter with the police. However, police data revealed that Irizarry did not have a gun in his possession at the time of the shooting, but rather two knives.

In response to the charges against Dial, Mayor Jim Kenney and Police Commissioner Danielle Outlaw released statements urging the public to remain peaceful and calling for a fair and transparent investigation. They emphasized the family's desire for justice and their opposition to any criminal behavior or unrest in the city.

The Fraternal Order of Police Lodge 5, which represents Philadelphia officers, also issued a statement regarding the charges against Dial. The organization expressed its support for Dial and vowed to fight for justice on his behalf.

As the investigation continues, the public is urged to exercise patience and allow the Internal Affairs Bureau to complete its work. The goal is to ensure that justice is served and that closure is attained for all those affected by the tragic death of Eddie Irizarry.
Share With Others