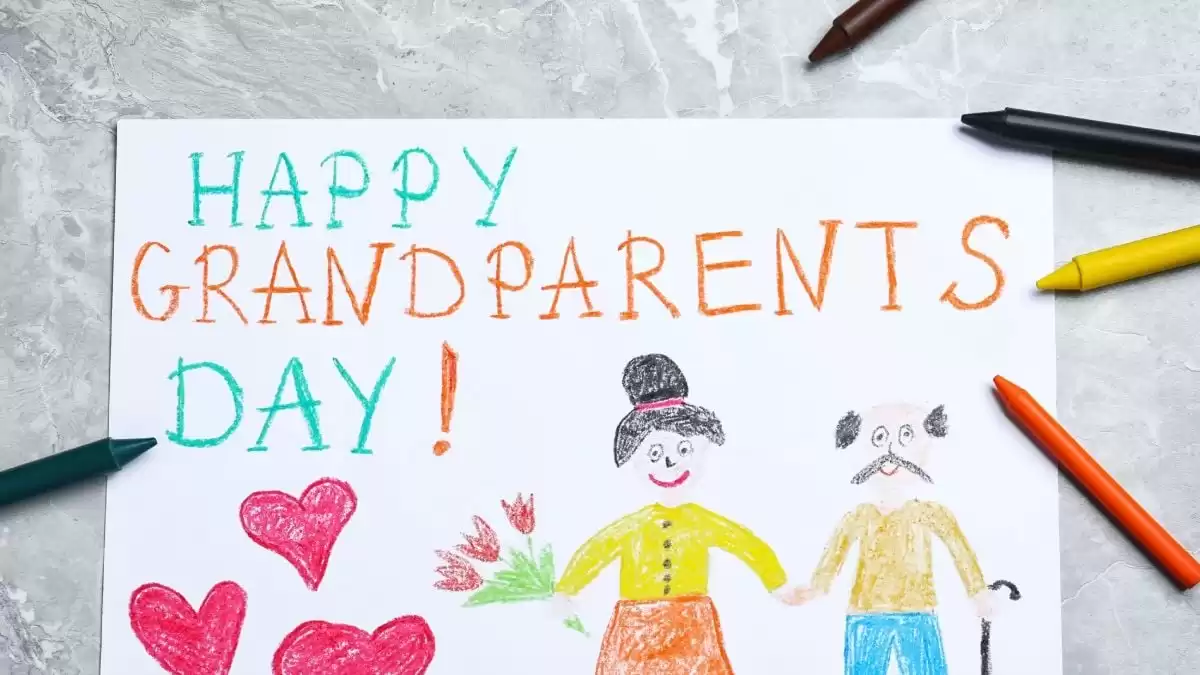 When is Grandparents' Day 2023 in India? Date, History, Facts, Quotes, and Celebration
Grandparents' Day 2023: Celebrate the love and support of grandparents on the first Sunday of September each year.
Grandparents' Day in India is a special occasion that takes place on the first Sunday of September each year. In 2023, it will be celebrated on September 10. This day is dedicated to expressing our gratitude for the unwavering love and support that our grandparents provide us with.

The origins of Grandparents' Day can be traced back to the United States. It was the brainchild of Marian McQuade, a housewife from West Virginia. Her vision was to encourage grandchildren to tap into the wisdom and heritage that their grandparents possess. She also aimed to foster stronger bonds between different generations. Thanks to her tireless efforts, President Jimmy Carter officially declared Grandparents' Day as a national holiday in 1978.

In India, the significance of Grandparents' Day has grown over time as people recognize the immense value of honoring and celebrating the wisdom and contributions of grandparents. This day serves as a reminder of the essential role that grandparents play in the lives of their grandchildren.

Grandparents' Day is not just about acknowledging the love and guidance that grandparents provide. It is also an opportunity to appreciate the valuable life lessons they pass on to us through their own experiences. Their wisdom is a treasure trove that enriches our lives and helps shape us into better individuals.

The celebrations on Grandparents' Day are filled with warmth and affection. Families come together to honor their grandparents and make them feel special. It is a day of intergenerational bonding, where stories are shared, laughter echoes through the air, and memories are created. Grandparents are showered with love, gifts, and heartfelt gestures to express gratitude for their unwavering support.

This day holds immense cultural significance in India, as it emphasizes the importance of family and the role that grandparents play in maintaining strong family ties. It is a time to reflect on the values and traditions that have been passed down through generations, preserving our heritage and shaping our identity.

As we celebrate Grandparents' Day in 2023, let us take a moment to appreciate the love and support that our grandparents provide us with. Let us cherish the memories we have with them and strive to carry forward their legacy of wisdom, love, and resilience. Grandparents' Day is not just a day on the calendar; it is a reminder of the extraordinary individuals who have shaped our lives in the most beautiful ways.
Share With Others