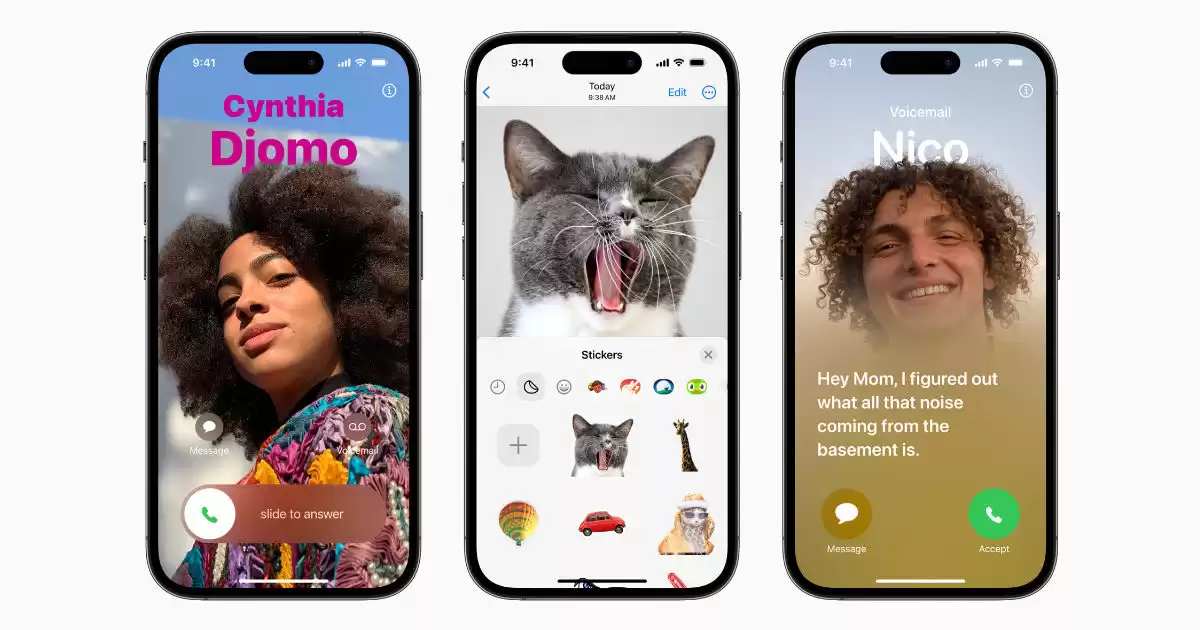 iOS 17 Release Date Announced: Top Features, Compatible iPhones, Release Time, And More
iOS 17 will be released on September 18, bringing new features like Contact Posters and NameDrop to compatible iPhones.
iOS 17, the latest update from Apple, is set to roll out to compatible iPhones on September 18. After months of testing through developers and public beta updates, the general public will finally have access to the new features and improvements. Alongside the release of iOS 17, Apple also unveiled the iPhone 15, iPhone 15 Plus, iPhone 15 Pro, and iPhone 15 Ultra, all of which will come pre-installed with the latest operating system.

One of the standout features of iOS 17 is Contact Posters, which allows users to customize their caller ID with personal photos or Memojis. Users can also customize fonts, font colors, backgrounds, and more. This feature extends to third-party apps as well. Another exciting addition is NameDrop, a new AirDrop feature that enables users to share their contact details with other iOS 17 users by simply bringing their iPhones closer together. This feature also works with Apple Watch and SharePlay, allowing for seamless sharing and collaboration.

iOS 17 introduces StandBy Mode, which can be activated by placing the iPhone horizontally on a charger. This mode displays full-screen information that can be easily checked at a glance. On Pro models, it utilizes the Always-on display, while on vanilla models, a tap is all it takes to access the information. StandBy Mode offers three different screens, including a clock, photos, and a Smart Stacks widget.

Interactive widgets are another notable addition in iOS 17. Users can now place these widgets on their home screen, lock screen, and StandBy Mode, allowing for quick access to various actions without opening the corresponding app. From making payments and scanning QR codes to controlling music playback and accessing home controls, these widgets enhance the user experience and streamline daily tasks.

The Messages app has also received significant improvements in iOS 17. The interface has been decluttered, with all iMessage apps now accessible under the + icon instead of cluttering the keyboard area. Autocorrect has been enhanced for greater accuracy, and a new feature called Check In enables users to send messages to contacts when they start commuting. The recipient will automatically be notified upon arrival or if there are any interruptions during the commute. Additional enhancements include audio message transcriptions, a new sticker drawer, the ability to create live stickers from photos, conversation filters, and more.

In addition to these standout features, iOS 17 brings a range of other improvements and additions. The Health app now includes features for mental health and vision health, while Apple Maps offers offline maps. AirPods users can enjoy Adaptive Audio mode, and Mail users can autofill verification codes. Safari profiles, FaceTime messages, FaceTime on Apple TV, FaceTime reactions, and more are also part of the iOS 17 update.

Overall, iOS 17 is a highly anticipated update that brings a host of new features and improvements to compatible iPhones. From customizable caller IDs and seamless sharing to enhanced messaging capabilities and interactive widgets, this update enhances the user experience and offers a range of new possibilities. Compatible iPhones can look forward to the iOS 17 update starting on September 18.
Share With Others