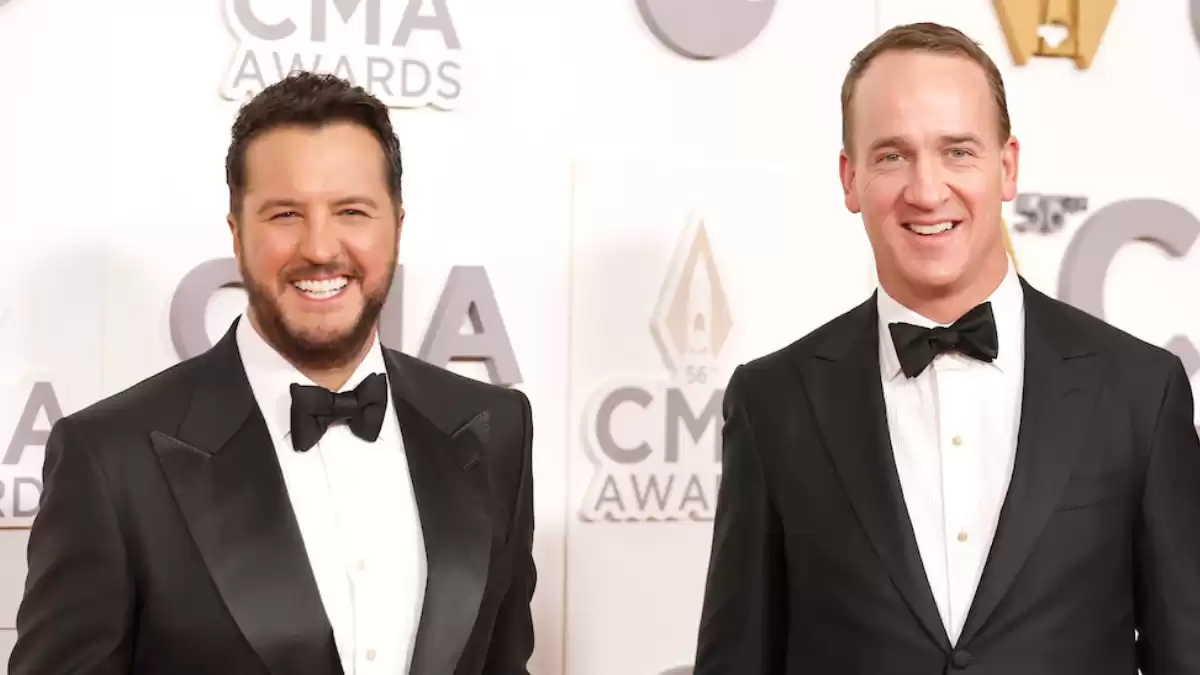 'Luke Bryan Peyton Manning Team Up Hulu Docuseries'
"It's all Country" is a new docuseries hosted by Luke Bryan and Peyton Manning that explores impactful artists and performances in country music.
Luke Bryan and Peyton Manning have teamed up for an exciting new docuseries called "It's all Country," which is currently in development at Hulu. This six-part series, hosted by Bryan himself, will delve into the world of country music, highlighting influential artists and unforgettable performances that have shaped the genre over the years. With Bryan and Manning serving as executive producers, viewers can expect a captivating exploration of country music's evolution and its cultural impact.

The official description of the show states that "It's All Country" is a premium docuseries that takes a pop-culture-forward approach to country music. By examining iconic songs and artists that have revolutionized the genre, the series aims to showcase the transformative power of country music. As we celebrate 100 years since the first country music record was made, "It's All Country" will pay tribute to the performers and performances that have made country music a beloved American tradition and a rising global sensation.

Produced by Omaha Productions, NFL Films, and Walt Disney Television Alternative, this project marks yet another collaboration between Luke Bryan and Peyton Manning. The duo was previously announced as co-hosts for the 2023 CMA Awards, following their successful hosting gig at the 2022 awards ceremony. Their partnership has proven to be a winning combination, and fans can look forward to their dynamic chemistry in "It's All Country."

The docuseries joins Hulu's impressive lineup of unscripted shows, which includes exciting titles like Brooke Shields' "Pretty Baby," "God Forbid: The Sex Scandal That Brought Down a Dynasty," "Stolen Youth: Inside the Cult at Sarah Lawrence," "Victoria's Secret: Angels and Demons," and "The Kardashians." Hulu continues to expand its unscripted offerings, catering to a diverse range of interests and captivating audiences with compelling storytelling.

In addition to "It's All Country," Hulu has also announced other upcoming unscripted series. One of these is a show centered around Wayne Brady and his family, where viewers will get an intimate look into their lives as they navigate the challenges of running a production company and co-parenting their daughter. Furthermore, fans of Lisa Vanderpump can anticipate her reality reign continuing on Hulu with "Vanderpump Villa," a show that follows the hand-picked staff of Vanderpump's luxurious French villa as they cater to the extravagant desires of their well-to-do guests.

With its commitment to delivering engaging and diverse content, Hulu is solidifying its position as a leading streaming platform for unscripted programming. "It's All Country" promises to be a must-watch series for country music enthusiasts and anyone interested in exploring the rich history and impact of this beloved genre. Stay tuned for updates on the premiere date of this exciting docuseries that will undoubtedly captivate audiences with its insightful storytelling and celebration of country music's enduring legacy.
Share With Others