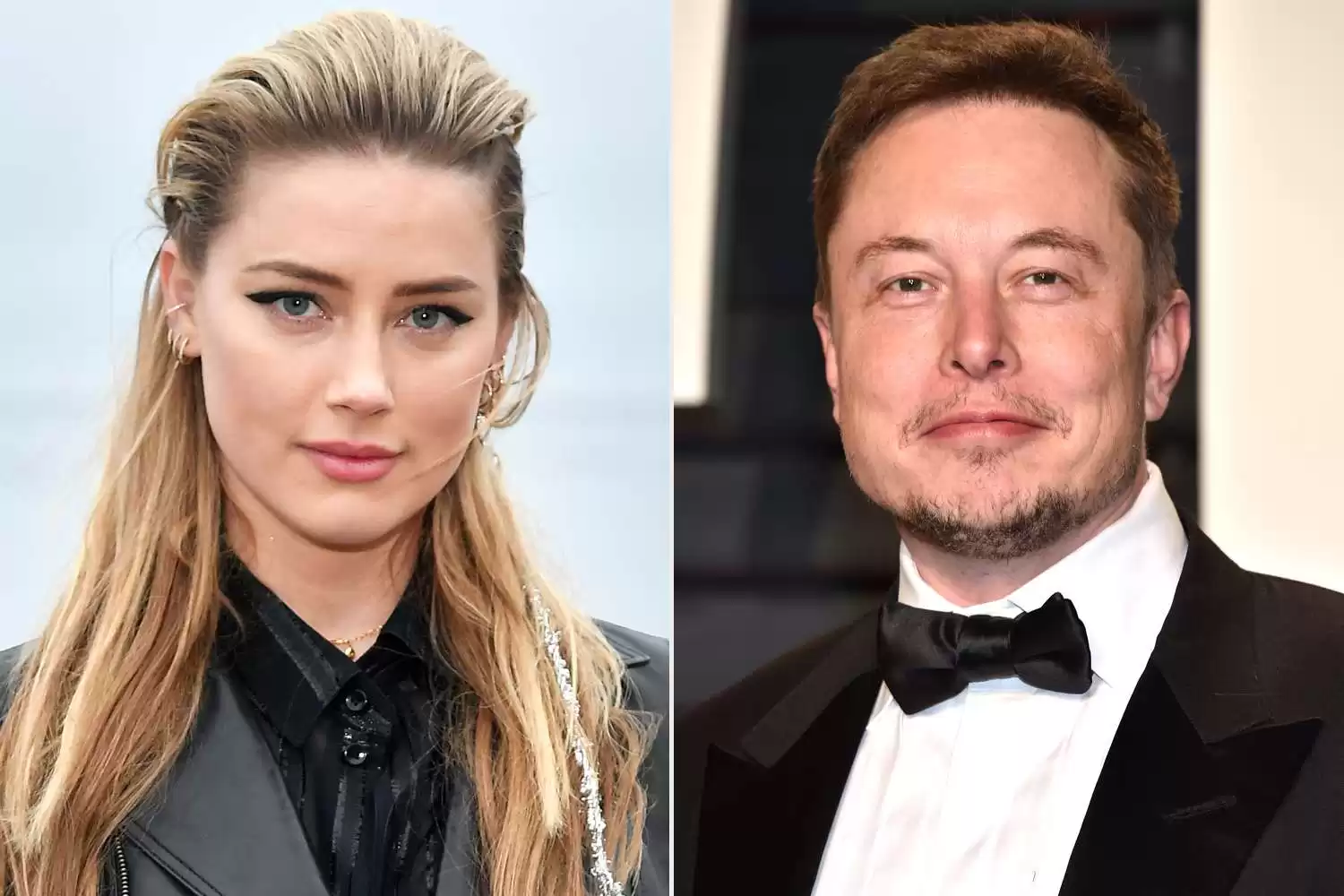 Amber Heard and Elon Musk Recall Relationship in New Biography: I'm Just a Fool for Love, He Says
Elon Musk and Amber Heard's relationship is detailed in a new biography, including their rocky moments and shared interests.
In the newly released biography, the highly anticipated book delves into the captivating love story between SpaceX founder and Tesla CEO, Elon Musk, and the talented actress, Amber Heard. The couple officially announced their relationship in April 2017, but their journey together was not without its ups and downs, ultimately leading to their final separation in 2018.

According to the biography's "Rocky Relationships" chapter, Musk's initial interest in Heard was sparked after watching her performance in the 2013 film, Machete Kills. Their first encounter took place a year later when Heard visited SpaceX, and Musk wasted no time in taking her for a ride in one of his Tesla vehicles, showcasing his passion for both technology and the actress.

The book reveals intriguing details about their dynamic, including Musk's spontaneous trip to Australia in April 2017 to visit Heard while she was filming Aquaman. Additionally, it is unveiled that Heard once went the extra mile to "roleplay" a character named Mercy from the video game Overwatch, a character that Musk believed she closely resembled.

However, the biography also uncovers the more challenging moments of their relationship. One notable incident occurred during a vacation in South America in December 2017, where an argument between the couple took place in the presence of Musk's brother, Kimbal Musk. Heard admitted to the argument, but Isaacson, the author of the biography, reveals that she later shared photos and videos of them sharing a New Year's Eve kiss, indicating a complex and multifaceted relationship.

Musk himself described their relationship as "brutal," while Heard expressed her continued love for him, acknowledging that "Elon loves fire, and sometimes it burns him." Kimbal Musk, on the other hand, expressed his sadness over his brother's tendency to fall for individuals who mistreat him, referring to them as toxic. When asked why he falls for these types of people, Musk humorously admitted, "Because I'm just a fool for love. I am often a fool, but especially for love."

Despite their separation, Heard spoke highly of their relationship in a 2018 interview with The Hollywood Reporter. She emphasized the beauty of their connection, built on shared values such as intellectual curiosity, love for science, and engaging conversations. She expressed her deep respect for Musk, highlighting the enduring friendship they have maintained.

As of now, there has been no comment from Heard's representative regarding the revelations in the biography. However, this captivating love story continues to captivate readers and fans alike, leaving them eager to explore the complexities of Musk and Heard's relationship further.
Share With Others