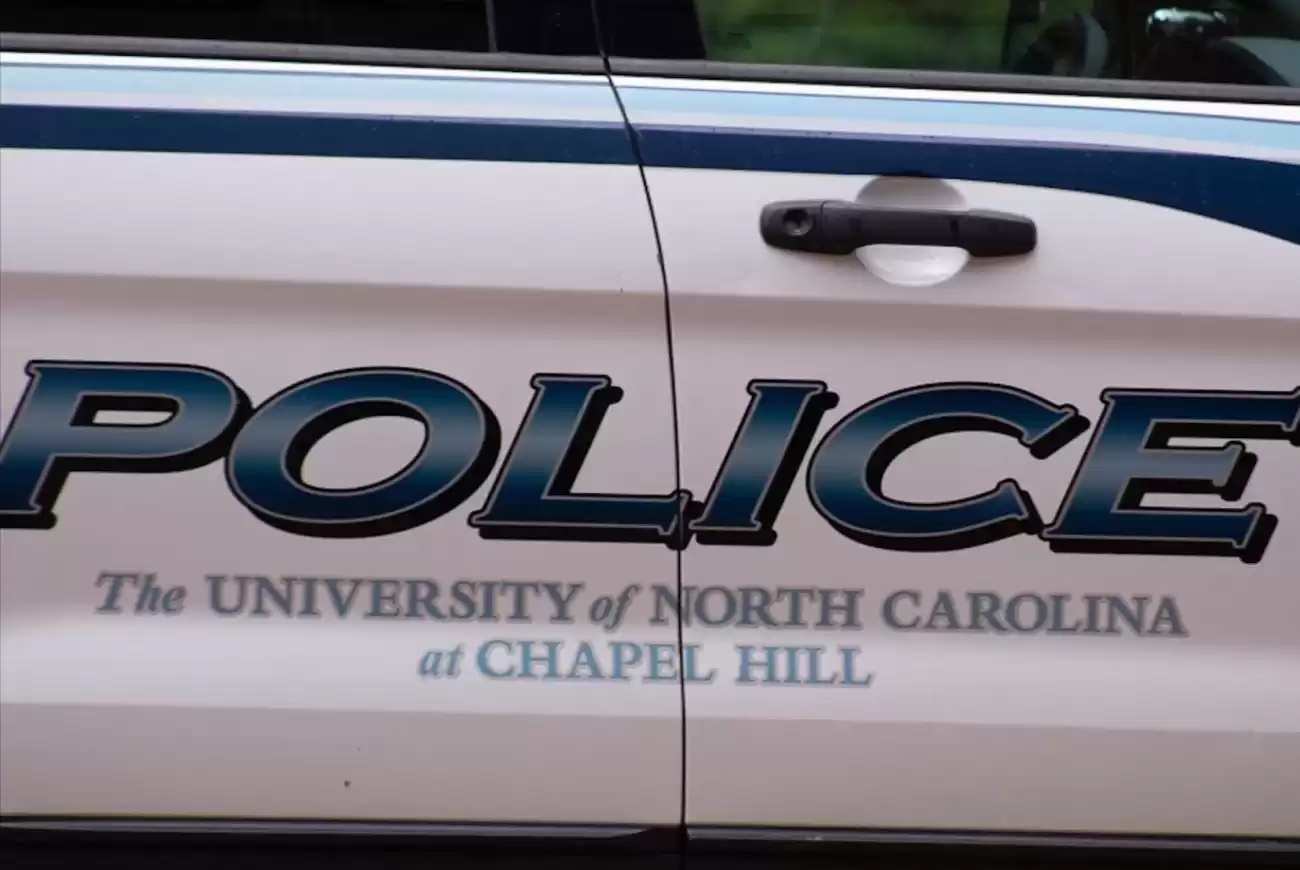 "Armed And Dangerous Person Reported at UNC-Chapel Hill Weeks After Campus Shooting"
University of North Carolina experiences another lockdown due to an armed and dangerous person on campus. Prayers for safety. #UNClockdown.
The University of North Carolina (UNC) found itself on lockdown once again due to the presence of an armed and dangerous individual on or near campus. This incident occurred just over two weeks after a graduate student shot and killed a professor, resulting in hours of lockdown.

UNC Police took to their official account to share a message that alerted the campus community about the emergency situation. The message urged everyone to seek shelter indoors and avoid windows. According to WNCN, Chapel Hill police have arrested Mickel Deonte Harris, a 27-year-old from Durham, who was wanted in connection to an assault that took place on September 5.

Chancellor Kevin Guskiewicz issued a statement explaining that the situation originated from reports of a person brandishing a weapon at the Student Union. Fortunately, no shots were fired. Guskiewicz emphasized that the incident was related to a personnel matter within one of the auxiliary units. As a precaution, UNC Chapel Hill decided to cancel classes and suspend non-mandatory operations for the day.

Guskiewicz expressed his gratitude towards the UNC Police and Emergency Operations team for their swift and efficient handling of the situation. He also thanked the faculty, staff, and students for their cooperation and patience during these challenging times. The university remains committed to ensuring the safety of its community.

This incident follows a previous tragedy at UNC, where a former student was taken into custody on August 28th after fatally shooting a professor. The former student, Tailei Qi, was arrested shortly after the incident and is facing charges of first-degree murder and possessing a firearm on educational property.

UNC Police released a photo of a person of interest connected to the recent armed and dangerous situation. They urged anyone who spotted the individual to maintain a safe distance and immediately contact 911. The image appeared to match a photo of graduate student Tailei Qi from the UNC directory.

The University of North Carolina continues to face challenges regarding campus safety and security. These incidents serve as a reminder of the importance of vigilance and proactive measures to protect the university community. UNC remains committed to addressing these issues and ensuring a safe learning environment for all.
Share With Others