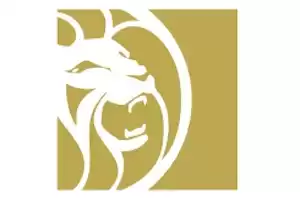 FBI Investigating MGM Cyberattack
FBI investigates cyberattack that shut down computer systems and credit card transactions at MGM Resorts properties, details undisclosed.
The recent cyberattack on MGM Resorts' properties has caught the attention of the FBI, as they are now investigating the incident. Special Agent Mark Neria from the FBI's Las Vegas field office has confirmed that they are providing assistance to MGM in resolving the issue. While MGM referred to the problem as a cybersecurity issue, they have not disclosed any specific details about the attack.

The impact of the cyberattack was evident at the MGM Grand, where approximately 60 percent of slot machines and other computer-based games were still out of service on Tuesday morning. Additionally, all ATMs, rewards, and sports betting machines were affected. However, video poker machines at the MGM Grand's bars were still operational. At the New York-New York property, about 20 percent of slots were not working, but most computer blackjack and craps games were functioning.

Despite the ongoing issues with the computer systems, check-in lines at both properties were reported to be short and manageable on Tuesday morning. However, neither property's sportsbook was accepting bets. MGM's website remained unavailable at the time of writing, causing inconvenience for customers.

MGM took immediate action by contacting authorities and their cybersecurity vendors as soon as they discovered the cyberattack. They implemented measures to protect their systems and data, which included shutting down certain systems. MGM assured customers that their resorts, including dining, entertainment, and gaming, were still operational. Guests who were initially locked out of their rooms have regained access.

The cyberattack affected multiple MGM properties, including the Bellagio in Atlantic City, New Jersey, and the MGM Grand Detroit in Michigan. The extent of the damage caused by the attack is still being assessed, and MGM is working diligently to resolve the issue and restore their computerized systems to full functionality.
Share With Others