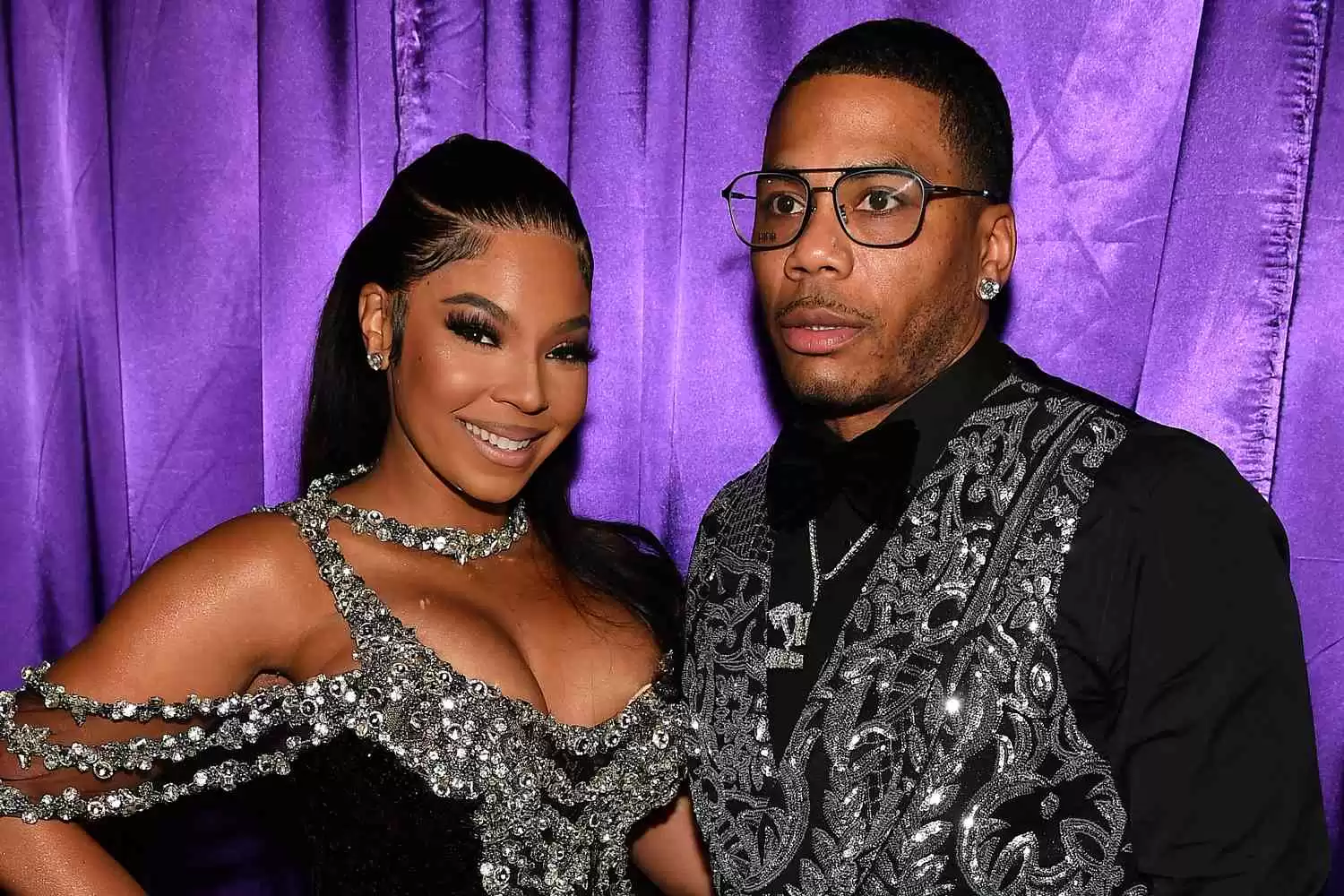 Ashanti and Nelly: Rekindled Romance Flourishes in Fun-filled Atmosphere as Everything is Positive
Nelly and Ashanti confirm their rekindled romance at the MTV VMAs, hinting at possible future collaborations.
It has been twenty years since Nelly and Ashanti first sparked romance rumors, and it seems like they can't stay away from each other. The "Hot in Herre" rapper recently confirmed that their relationship is officially back on after months of speculation. Ashanti also spoke about their rekindled bond at the 2023 MTV Video Music Awards, expressing that they are in a great space and having a lot of fun.

Nelly and Ashanti have had an on-and-off relationship since 2003, and they have always kept the details of their romance private. However, in 2008, they collaborated on the seductive R&B-pop song "Body on Me" with Akon. Ashanti hinted that fans may be able to expect another duet from the couple in the future.

In an interview with Love and Hip Hop's Rasheeda and Kirk Frost on her Boss Moves with Rasheeda podcast, Nelly confirmed that he and the "Foolish" singer have renewed their romantic relationship. He admitted that it surprised both of them and wasn't something they had planned.

According to Nelly, being apart allowed them to understand each other better. They could see things from the other person's perspective and realize their own mistakes. He explained that sometimes in relationships, people can be defensive and stubborn, unwilling to admit when they are wrong. But they have both grown and learned from their past experiences.

Nelly also emphasized that their relationship is now in a positive place because there is no pressure. In the past, their careers and external influences caused complications, but now they can focus on each other without distractions.

There have been multiple sightings of Nelly and Ashanti together in recent months, sparking rumors of a reconciliation. They attended the 3rd Annual Birthday Ball for Quality Control CEO Pierre "P" Thomas in Atlanta and performed "Body on Me" together during Ashanti's Las Vegas show at the Palms Casino Resort. They were also seen holding hands after the Gervonta Davis vs. Ryan Garcia boxing match in Las Vegas.

It seems like Nelly and Ashanti have found their way back to each other, and they are enjoying their time together. Only time will tell what the future holds for this long-running romance.
Share With Others