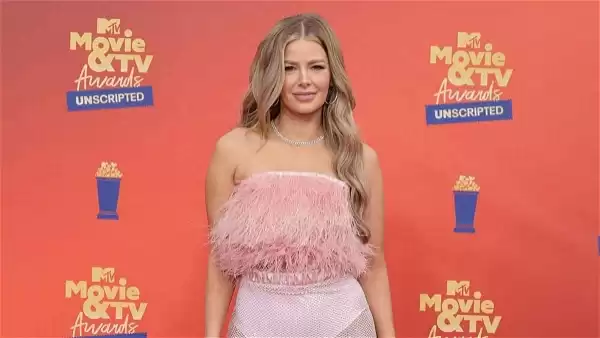 Dancing with the Stars 2023: Vanderpump, TikTok, YouTuber
Get ready for an exciting new season of Dancing with the Stars in 2023, featuring Vanderpump Rules stars, TikTok sensations, and popular YouTubers.
Get ready for an exciting new season of reality TV because Dancing with the Stars is back for its thirty-second season. This year, the show is bringing together a diverse cast of celebrities, including stars from the popular reality show Vanderpump Rules, TikTok sensations, and well-known YouTubers. Let's dive deeper into what we can expect from this thrilling season.

Unfortunately, we have to start with some sad news. Len Goodman, the beloved judge on Dancing with the Stars, has passed away at the age of 78. Goodman was known for his sophisticated style and insightful critiques, and he was a staple of the show for many seasons. Both the contestants and the audience will deeply miss his presence.

Now, let's focus on the exciting additions to the cast this season. Two celebrities from Florida will be gracing the Dancing with the Stars stage: Lele Pons and Ariana Madix. Lele Pons, a former Viner who has transitioned into a successful singer, brings her unique talent and charm to the dance floor. Ariana Madix, a fan favorite from Vanderpump Rules, is known for her captivating post-breakup story that captured the attention of Bravo fans worldwide.

Ariana Madix, originally from Melbourne, Florida, and an alumna of Flagler College, rose to fame through her appearances on Vanderpump Rules. This reality show follows the lives of the staff at the West Hollywood restaurant SUR, owned by Lisa Vanderpump. Madix's personal life took a dramatic turn when news broke about her long-term boyfriend cheating on her with a fellow cast member. This scandal, known as "Scandoval," garnered sympathy and interest from fans all over the world.

This season of Dancing with the Stars promises to be a true melting pot of talent. Alongside Lele Pons and Ariana Madix, the cast includes TikTok and YouTube stars who have amassed huge followings through their creative content. The show continues to provide a platform for a wide range of celebrities to showcase their dancing skills and entertain audiences. Get ready for a season filled with captivating performances and unexpected surprises.
Share With Others