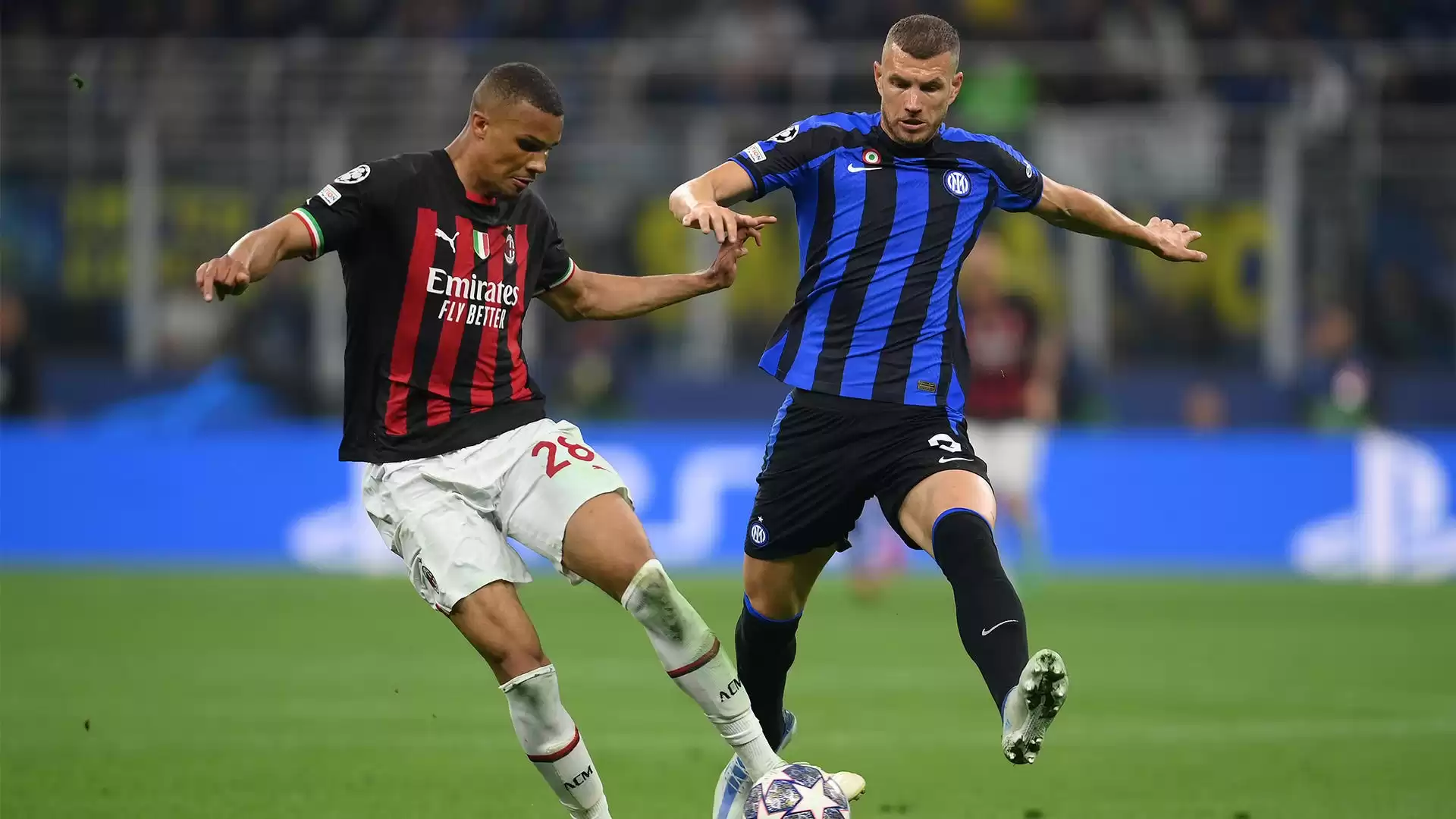 How to purchase Inter vs Milan tickets
Learn how to get your hands on tickets for the Milan derby between Inter and Milan, one of the most highly-anticipated fixtures in Italian football.
The Milan derby, also known as the Derby della Madonnina, is a highly-anticipated soccer rivalry between Inter and Milan that has been played since 1909. The two teams have a long history of competing for dominance in Lombardy, and the matches between them have provided fans with dramatic spectacles over the years. Despite the rise of other teams in Italian football, the Milan derby continues to capture the imagination of fans like no other game.

Getting tickets to the Milan derby can be a challenge due to the high demand. The matches are typically held at the Stadio Giuseppe Meazza, also known as San Siro, which has a capacity of 80,018. While there are plenty of seats available, the limited number of tickets makes it difficult for fans to secure a spot.

There are a few options for obtaining tickets to the Milan derby. You can try purchasing them through the official ticket portals of Inter and Milan. These portals are the most reliable sources for tickets. Additionally, you can explore secondary resale options, such as StubHub, but be sure to read the terms and conditions and buy from a trusted source.

To stay informed about ticket sales for the Derby della Madonnina, you can sign up for both Inter and Milan's mailing lists. This will ensure that you are among the first to know about any updates regarding ticket availability.

Currently, prices for the upcoming Milan derby fixtures have not been listed on the official club sites. However, StubHub has limited resale ticket availability starting at €275.00. Keep in mind that prices may fluctuate depending on demand and are subject to change at the club's discretion.

The upcoming season will feature two Serie A matches between Inter and Milan for the Derby della Madonnina. Both matches will be held at San Siro, with the first on September 16, 2023, and the second on April 21, 2024. These matches will mark the 238th and 239th official competitive meetings between the two teams.

Regular tickets for the Milan derby will go on sale shortly before each fixture. Due to the high demand, it is recommended to closely monitor the official ticket portals and social media channels of both clubs for updates.

In addition to the official ticket portals, you can also consider secondary resale sites like StubHub for purchasing tickets. Remaining up to date with updates from both clubs is crucial to increasing your chances of getting tickets. While most tickets are allocated to season pass holders, individual match tickets may still be available.

Tickets for the Milan derby can be purchased online through the official club ticket portals. The majority, if not all, of the tickets will be exclusively available online ahead of each game this season. Stay updated on availability through the official ticket portals or explore secondary resale options.

Due to the high demand for the Milan derby, it is recommended to purchase tickets as early as possible to secure the best seats. Stay updated through club social media channels and official ticket portals to stay informed about potential ticket purchases.

Unlike some Serie A fixtures, tickets for the Milan derby are not available on the day at the stadium box office. The high anticipation for the game means that it typically sells out well in advance. Therefore, it is necessary to purchase tickets ahead of time through online channels or secondary resale sites.

International fans can purchase tickets for the Milan derby in the same way as domestic fans. They can use official ticket portals or secondary resale sites to secure their tickets.

While fans without season tickets may struggle to get tickets through official channels, they can still find tickets through secondary resale options if they are patient. This will allow them to be a part of the historic Milan derby and witness football history unfold.
Share With Others