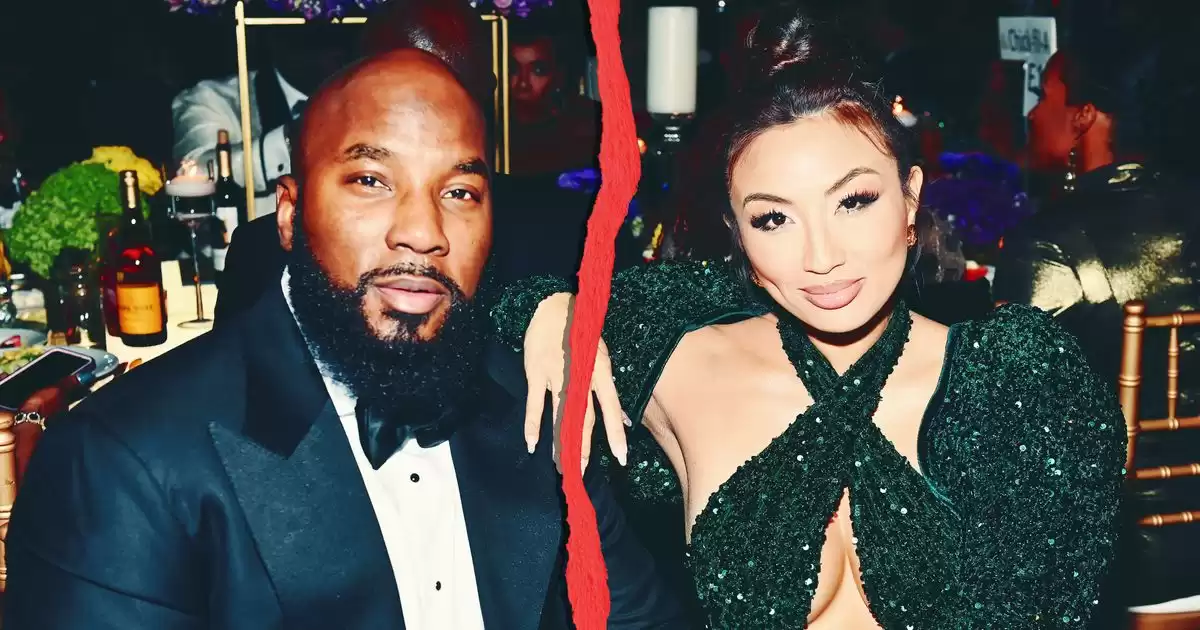 Jeezy Jeannie Mai Jenkins Divorce News
Atlanta-based rapper Jeezy and The Real host Jeannie Mai Jenkins are divorcing after two and a half years of marriage.
In a recent development, it has been reported that Atlanta-based rapper Jeezy and The Real host Jeannie Mai Jenkins are going through a divorce after being married for two and a half years. This information was obtained through legal filings obtained by People. According to these documents, Jeezy filed for divorce in Atlanta, stating that their marriage is "irretrievably broken" and that they are currently living apart.

The couple's journey began in 2018 when they first started dating. It was during one of Jeezy's appearances on The Real, a popular daytime talk show that ended last year, where they first crossed paths. Initially, they chose to keep their relationship relatively private. Jenkins mentioned during a January 2019 episode that she and Jeezy spent time together but didn't define their connection with a label. However, as time went on, they decided to go public with their romance. They made their first public appearance together at Jeezy's Sno Ball gala later that year. Jenkins spoke to People and expressed their strong connection, describing it as a "magnetic attraction" and a shared passion to serve.

After getting engaged in 2020, the couple tied the knot in 2021. Due to the pandemic, they opted for an intimate ceremony held at their Atlanta home. Unfortunately, their marital bliss has come to an end, as Jeezy has filed for divorce. In the divorce filings, he is seeking joint legal custody of their 20-month-old daughter, Monaco. It is worth noting that a prenuptial agreement is in place.

Both Jenkins and Jeezy have chosen to remain silent about the split. The news was first confirmed by the Atlanta Journal-Constitution. In a 2021 interview with Entertainment Tonight, Jenkins had previously expressed how different married life felt compared to their dating days, in a positive way. She mentioned that both of them grew up in households with unhealthy marriages, and thus, they had never witnessed a healthy marital relationship before.

In conclusion, the news of Jeezy and Jeannie Mai Jenkins' divorce has taken the media by storm. Their relationship, which began on the set of The Real, blossomed into a marriage that unfortunately couldn't withstand the test of time. It remains to be seen how this divorce will unfold and what the future holds for both parties involved.
Share With Others