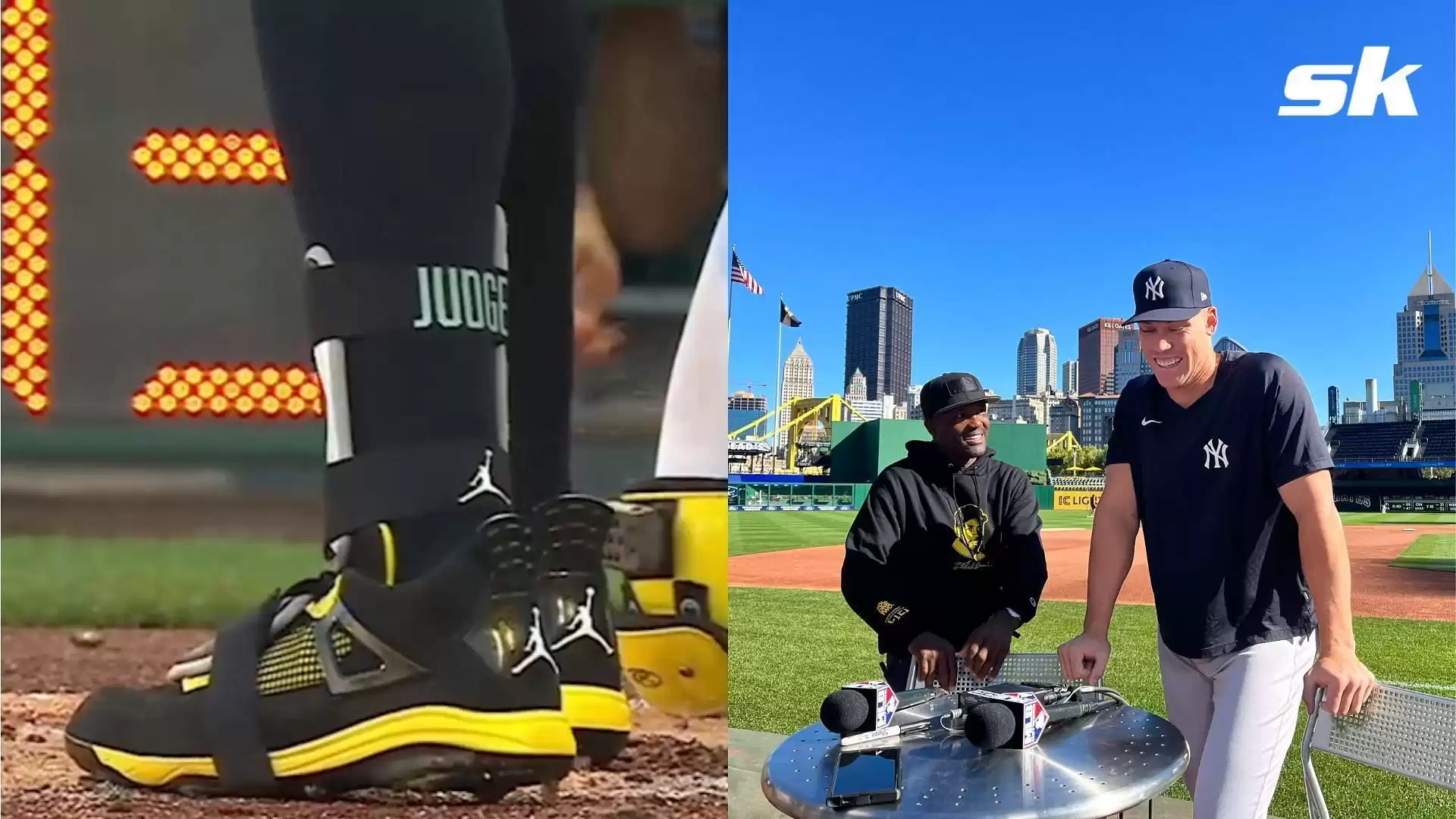 Yankees Slugger Aaron Judge Honored to be Nominated for Roberto Clemente Award, Pays Tribute to Hall of Famer with Gear
MLB star Aaron Judge nominated for prestigious Roberto Clemente Award for his off-field humanitarian work. Young players also honor Clemente.
Aaron Judge, a prominent figure in Major League Baseball (MLB), has been nominated for the prestigious Roberto Clemente Award. This award holds great significance as it recognizes a player's exceptional character, community involvement, and philanthropy off the field rather than their performance on it.

Judge, a powerhouse for the New York Yankees, expressed that while he doesn't usually prioritize individual awards, the Roberto Clemente Award is one that many baseball players aspire to receive. He described it as a surreal honor and emphasized the significance it holds within the baseball community.

The Roberto Clemente Award follows a unique selection process where each team nominates one player based on their charitable work and philanthropic endeavors. In Judge's case, the New York Yankees nominated him due to his exceptional contributions through his ALL RISE Foundation, which was established in 2018.

Over the years, the ALL RISE Foundation has made a profound impact by supporting over 2,000 youth in San Joaquin County, Fresno County, and the Bronx through various programs. Additionally, the foundation has provided grants to organizations such as Bridge2College and NYC Autism Charter Schools.

When asked about Roberto Clemente, Judge expressed his admiration for the legendary player's charity work and how he touched the lives of countless fans, especially young children. He aspires to embody the same level of professionalism and impact that Clemente had, emphasizing the importance of being a role model for future generations.

During the New York Yankees' recent road trip, Aaron Judge paid tribute to Roberto Clemente by wearing custom cleats and sporting the number 21 on his jersey. The vibrant yellow and black cleats, a departure from the team's usual grey uniform, served as a visual homage to Clemente's legacy.

It's worth noting that Judge was not the only player from the New York Yankees to honor Roberto Clemente. Oswald Peraza also wore custom yellow and black cleats during the game, showcasing the wide-reaching impact and influence that Clemente continues to have on players of all ages.

The fact that both Aaron Judge, at 31 years old, and Oswald Peraza, at 23 years old, paid tribute to the late Roberto Clemente underscores the enduring significance and lasting impact that Clemente has had on every generation of baseball players. His legacy continues to inspire and motivate players to make a difference beyond the game.
Share With Others