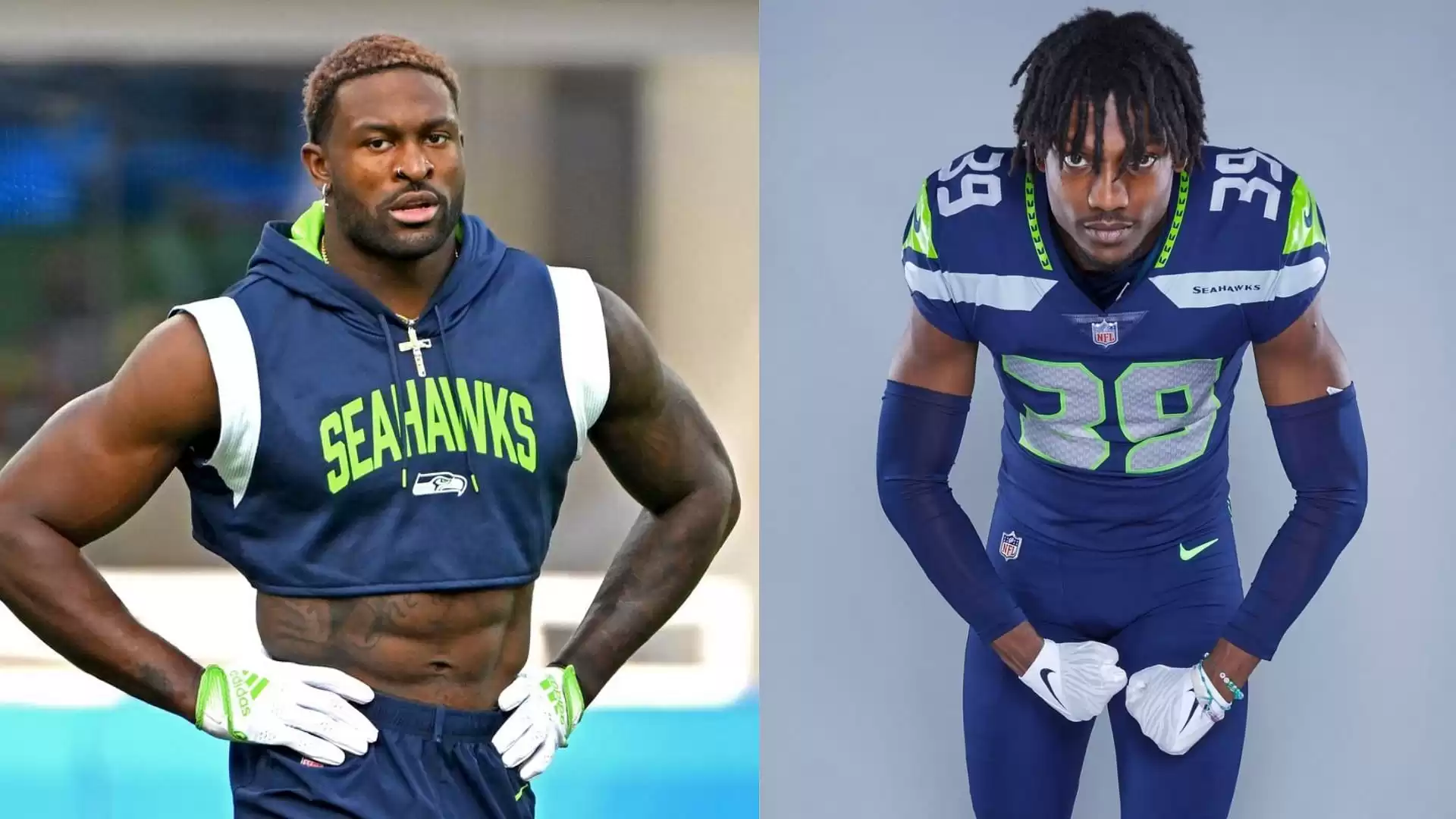 DK Metcalf and Tariq Woolen: Seahawks Stars Injured vs Lions
DK Metcalf and Tariq Woolen are both injured and out of the Seattle Seahawks game against the Detroit Lions. Metcalf suffered a rib injury while Woolen injured his chest.
DK Metcalf and Tariq Woolen, both Seattle Seahawks players, unfortunately found themselves unable to participate in the game against the Detroit Lions in Week 2. Metcalf suffered a rib injury, while Woolen experienced an injury to his chest. The incident occurred in the first quarter, leading Metcalf to leave Ford Field and head to the Seahawks locker room.

However, there is a silver lining as Metcalf returned to the sideline during the second quarter and later rejoined the game. Prior to his temporary exit, he managed to make two catches for a total of 34 yards. One of these catches brought the Seahawks to the Lions' 1-yard line, setting up a touchdown by running back Kenneth Walker III.

On the other hand, Woolen's injury required further assessment, and he spent a significant portion of a defensive series in the medical tent before heading to the locker room. Before leaving the game, he had only two tackles. In his absence, defensive backs Tre Brown and Coby Bryant will take over his snaps. Woolen, who was selected by Seattle in the fifth round of the NFL draft last year, had an impressive rookie season, tying for the lead in interceptions with six and earning his first Pro Bowl appearance.

Although Metcalf is now back on the sidelines, quarterback Geno Smith still has reliable options at the receiver position. The veteran Tyler Lockett could potentially receive more targets, depending on Smith's strategy. Additionally, rookie Jaxon Smith-Njigba has shown promise in the Seahawks' passing game, with three catches for 13 yards on five targets prior to the Week 2 game. However, Smith-Njigba's role may depend on Metcalf's recovery and whether he returns to the starting lineup at full strength.

It's worth noting that Metcalf has dealt with injuries in the past. In the 2021 season, he appeared on Seattle's injury report due to a foot issue in Week 4 and struggled with a foot ailment throughout the season. As Metcalf continues to recover from his rib injury, it remains to be seen if he can maintain his health and avoid any long-term complications.
Share With Others