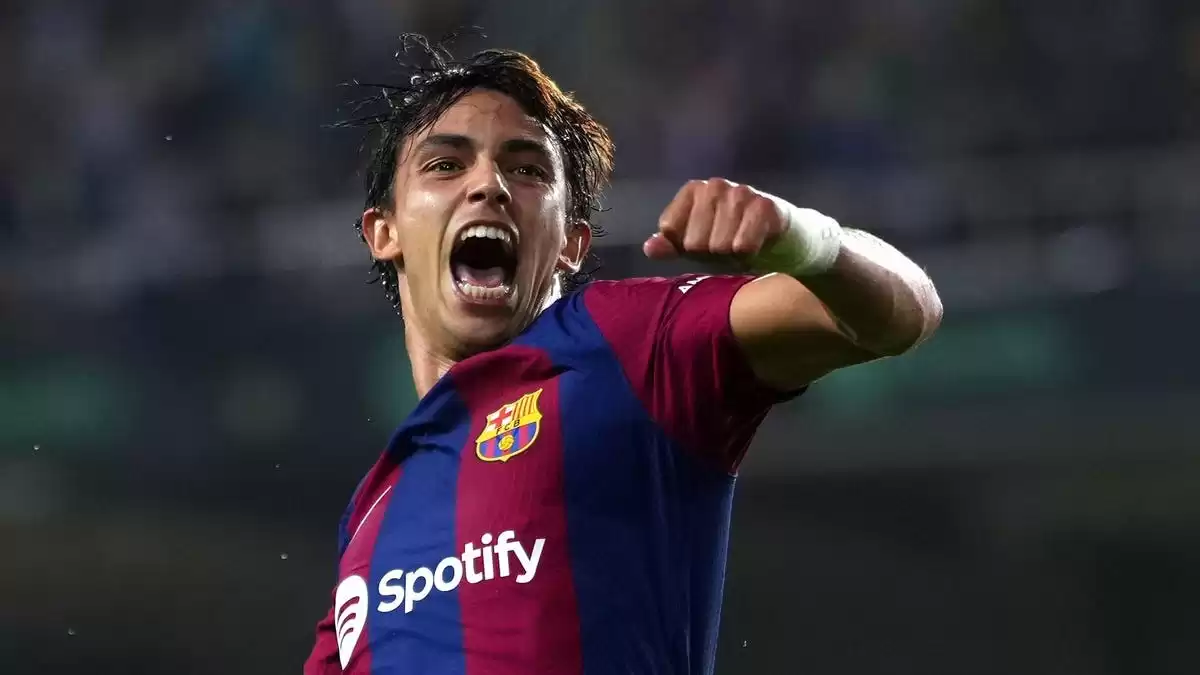 FC Barcelona Star Joao Felix Criticizes Atletico Madrid After Real Betis Thrashing
FC Barcelona forward Joao Felix takes a swipe at parent club Atletico Madrid after a successful debut with Barcelona.
FC Barcelona's Joao Felix made a noteworthy statement after his team's 5-0 victory over Real Betis, which could be interpreted as a subtle dig at his parent club, Atletico Madrid. The Portuguese forward, who arrived on loan to Barcelona just before the transfer deadline, had a brief debut against Osasuna and then joined his national team for international duty. However, he finally made his starting debut for Barcelona on Saturday at the Montjuic Stadium and scored the opening goal, contributing to their dominant win and reclaiming the top spot in La Liga.

In an interview with Spanish broadcaster Movistar after the match, the 23-year-old hinted at his dissatisfaction with Atletico Madrid, where he fell out of favor with manager Diego Simeone and the fans. He remarked, "It's easy to play on this team." Felix emphasized that playing in a well-structured team, with players in their proper positions and quick ball circulation, makes it easier for goals to be scored.

Felix expressed his joy at being given the opportunity to start again, after being sidelined at Atletico Madrid. He stated, "The change has been good for me, I am very happy here and I hope to help the team as much as I can." He also mentioned that he is working hard to reach his best level and highlighted the positive environment at Barcelona, where he feels like a valued member of the team.

Regarding his goal in the 25th minute of the match, Felix clarified that he did not intend to control the ball as he battled in the box, but rather took a shot that was blocked by a defender. He described it as a missed shot. Just seven minutes later, he cleverly let Oriol Romeu's pass forward into the box go past him, allowing struggling teammate Robert Lewandowski to score. Felix acknowledged the importance of Lewandowski scoring goals, as he is a striker who relies on finding the back of the net.

Overall, Joao Felix's comments and performance in Barcelona's victory over Real Betis suggest that he is enjoying his time at his new club and is determined to make a positive impact.
Share With Others