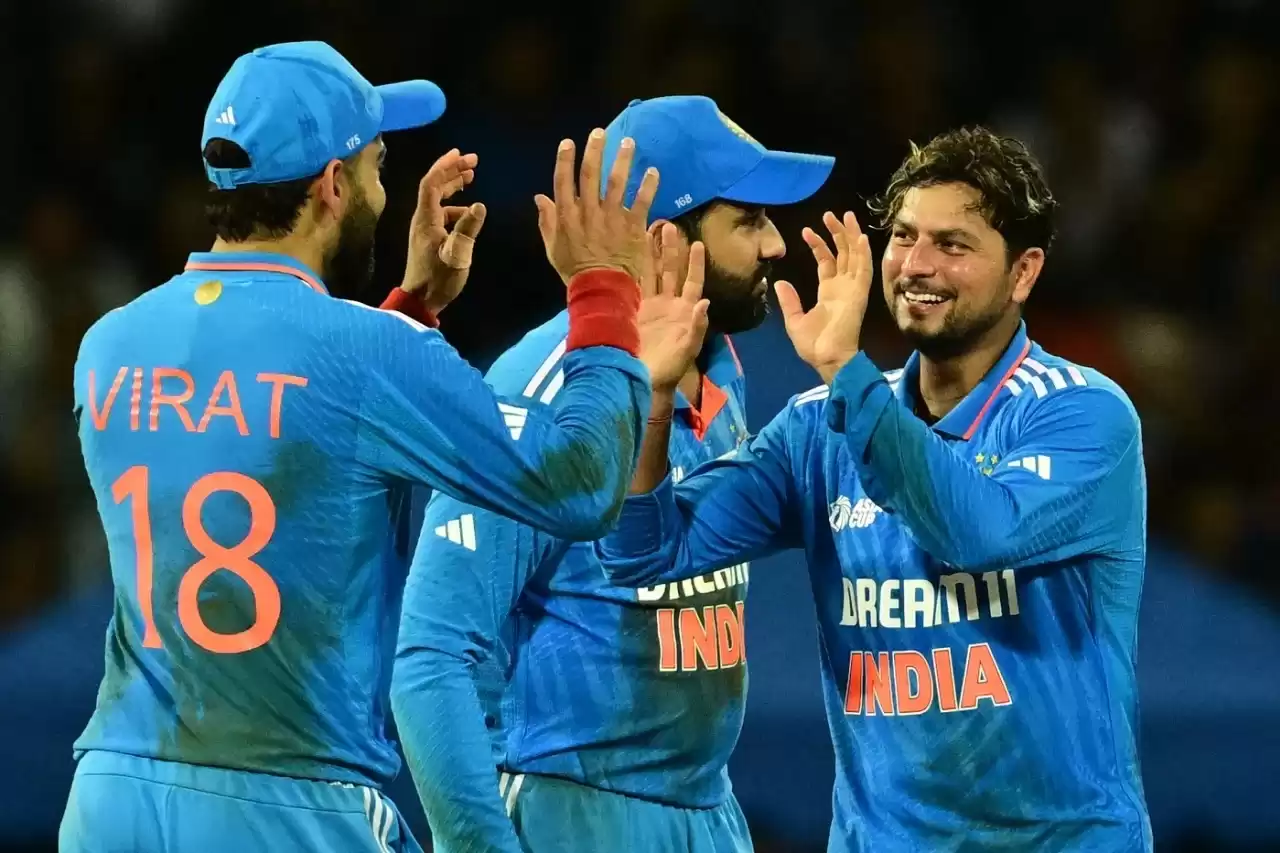 IND vs SL: Credit goes To Rohit Bhai, He Encouraged Me To - Kuldeep Yadav After Winning Player Of The Tournament In Asia Cup
India's Kuldeep Yadav wins Player of the Tournament award for his outstanding bowling in the Asia Cup 2023.
The recently concluded Asia Cup 2023 saw the 28-year-old Indian cricketer, Kuldeep Yadav, shine as he was awarded the Player of the Tournament for his outstanding performance with the ball. India emerged victorious in the tournament by defeating Sri Lanka in the final match.

The Indian team displayed their dominance throughout the tournament, culminating in a resounding victory over Sri Lanka by 10 wickets. The match took place on September 17 at the R Premadasa Stadium in Colombo. Despite losing the toss and being asked to bowl first, the Men in Blue managed to restrict the Sri Lankan team to a mere 50 runs, thanks to an impressive bowling display by Mohammed Siraj.

Hardik Pandya and Jasprit Bumrah also made valuable contributions by taking three and one wicket respectively. In pursuit of the target, Shubman Gill and Ishan Kishan opened the batting for India and successfully chased down the total in just 6.1 overs.

Kuldeep Yadav's exceptional bowling performance throughout the tournament earned him the well-deserved Player of the Tournament award. He claimed a total of 9 wickets in the Asia Cup 2023, with bowling figures of 0/1, 4/43, 5/25, and 0/34 in the four matches he played.

Expressing his gratitude after receiving the award, Kuldeep Yadav acknowledged the hard work he has put into improving his rhythm over the past year and a half. He also credited Rohit Sharma, his teammate, for motivating him to enhance his bowling speed. Yadav explained how his focus on maintaining an aggressive approach and bowling the right lengths has contributed to his success:

"I have been working on my rhythm for the past year and a half, aiming to be more aggressive through the crease. I am thoroughly enjoying my bowling. In T20s, the length of the delivery plays a crucial role. I have dedicated a lot of effort to perfecting that aspect. I owe a lot of credit to Rohit bhai, who encouraged me to work on my speed. When the fast bowlers manage to take a couple of wickets in the powerplay, it becomes easier for spinners like me to make an impact."

Looking ahead, the Indian team's next challenge is a three-match ODI series against Australia, scheduled to take place on September 22, 24, and 27. Following the series, India will have the opportunity to compete in the highly anticipated ICC Men's Cricket World Cup 2023, which will be hosted in their home country.
Share With Others