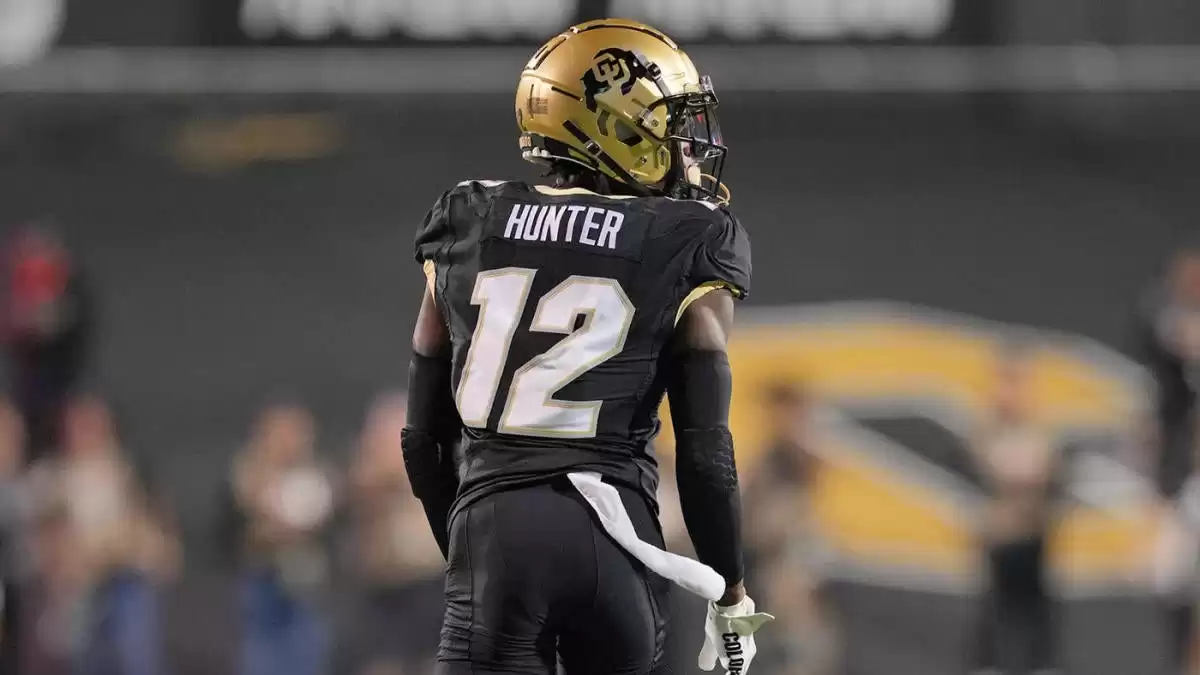 Travis Hunter Injury: Colorado Star Player Hospitalized after Violent Hit vs Colorado State
Star player Travis Hunter of the Colorado Buffaloes was taken to the hospital after a violent hit during a game.
Colorado's star player, Travis Hunter, had a frightening incident during the Buffaloes' game against Colorado State. According to ESPN's broadcast, Hunter was taken to a local hospital after suffering a violent hit. Hunter, who plays both wide receiver and cornerback for the Buffs, has been a standout player this season after transferring from Jackson State with coach Deion Sanders.

During the first quarter of the game, Hunter was hit hard by Colorado State safety Henry Blackburn while playing wide receiver. He remained on the field to receive medical attention from trainers, and Blackburn was penalized for unnecessary roughness. Despite the hit, Hunter returned to the game and even made a tackle in the second quarter before ultimately leaving the game for good.

The exact cause of Hunter's departure is unclear, but Blackburn's hit added tension to an already heated rivalry game. CU quarterback Shedeur Sanders, Deion Sanders' son, confronted Blackburn in defense of Hunter after the hit.

Travis Hunter is a highly regarded player, ranking as the top overall prospect in the Class of 2022. His decision to choose Jackson State and play under Deion Sanders surprised many in the college football world, as he had initially committed to Florida State. Hunter has formed a close bond with Sanders, who also played on both offense and defense during his college career.

Questions have been raised about Hunter's durability as a two-way player, as he logs over 100 snaps per game. However, Deion Sanders has expressed confidence in his ability to manage Hunter's workload, drawing from his own experience in a similar role.

Overall, the incident involving Travis Hunter's hospitalization during the game against Colorado State highlights the physical demands and risks associated with being a two-way player. Despite the challenges, Hunter's talent and dedication have made him a key player for the Buffaloes this season.
Share With Others