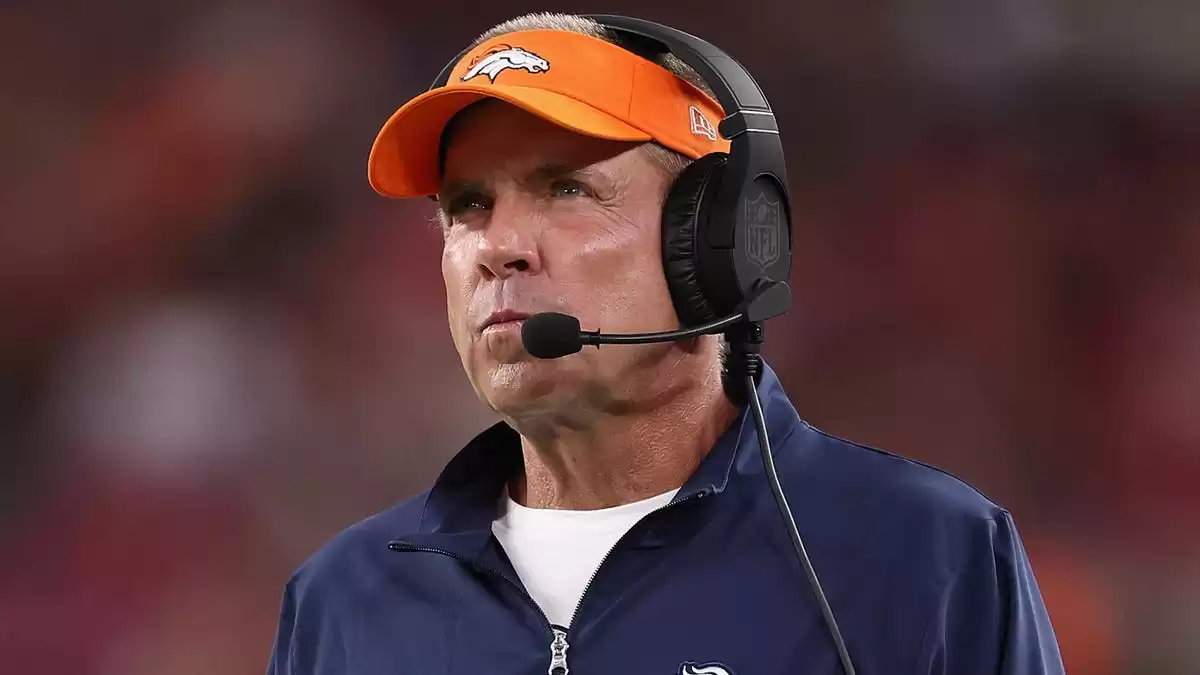 Commanders vs. Broncos Livestream: Watch NFL Week 2 Online Today
Learn how to watch the Week 2 NFL game between the Washington Commanders and Denver Broncos using a VPN.
In Week 2 of the NFL season, the Washington Commanders are set to face the Denver Broncos in a game that holds significance for both teams. The Broncos, led by their new head coach Sean Payton, are looking to bounce back after a disappointing loss to the Raiders in Week 1. Meanwhile, the Commanders are eager to build on their momentum and secure another victory.

The highly-anticipated matchup will take place at Empower Field at Mile High in Denver, Colorado. Kickoff is scheduled for 4:25 p.m. ET (1:25 p.m. PT) and will be broadcasted on CBS. However, if the game is not available on your local CBS channel, there are still ways to catch all the action.

According to 506 Sports, the game will be televised in the Denver and DC areas. But if you find yourself unable to watch due to blackout restrictions or simply want an extra layer of privacy, using a virtual private network (VPN) is a viable solution. A VPN allows you to change your location virtually, giving you access to the game regardless of your actual location.

Not only does a VPN help you bypass blackout restrictions, but it also safeguards your internet speeds from being throttled by your ISP on game day. This is particularly useful when you're on the go and connected to public Wi-Fi networks, as a VPN adds an additional layer of security to your devices and online activities.

Using a VPN to watch or stream sports is legal in countries where VPNs are legal, including the US and Canada, as long as you have a legitimate subscription to the streaming service. However, it's important to ensure that your VPN is set up correctly to prevent any leaks. Streaming services have the authority to terminate accounts of users who are found to be circumventing blackout restrictions.

If you're in search of alternative options, there are several live TV streaming services that carry local CBS affiliates, such as Paramount Plus, YouTube TV, Hulu Plus Live TV, DirecTV Stream, and Fubo. While these services may come at a higher cost compared to Paramount Plus, they offer a wide range of live channels, including football broadcasting channels like Fox and ESPN. It's worth exploring these options to find the best fit for your needs.

For those residing in areas where the game is being broadcast, using an over-the-air antenna connected to your TV is another viable option. The advantage of antennas is that they require no streaming or monthly fees, although you need to ensure that you have good reception for optimal viewing experience.

In conclusion, the Week 2 matchup between the Washington Commanders and the Denver Broncos is shaping up to be an exciting game. Whether you choose to watch it on TV, through a VPN, or utilize a live TV streaming service, there are multiple ways to ensure you don't miss a moment of the action. So grab your snacks, find the perfect spot on the couch, and get ready for an exhilarating Sunday of football.
Share With Others