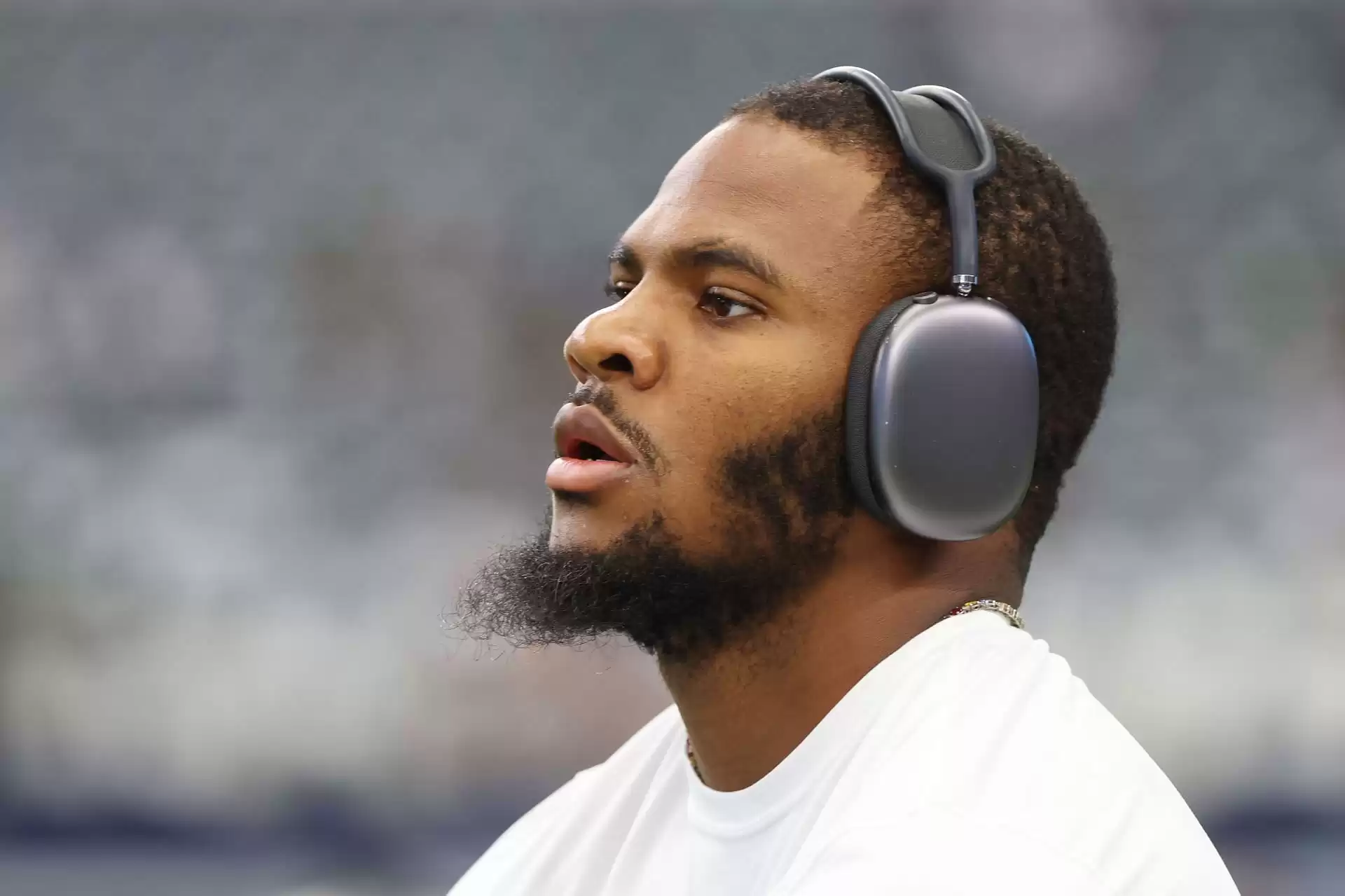 "HAND HIM THAT MVP AND DPOY" - Cowboys fans hype up Micah Parsons after sensational performance vs. Jets
Micah Parsons dominates in a 30-10 win, sparking MVP and DPOY speculation as he enters the 2023 season.
In the 2023 season opener, Micah Parsons showcased his exceptional skills and led the Dallas Cowboys to a resounding 30-10 victory over the New York Jets. His outstanding performance on the defensive end was the driving force behind their dominance throughout the game.

Parsons displayed his versatility and impact by recording two sacks, three tackles for a loss, four quarterback hits, one pass defended, and an incredible forced fumble and recovery. It was evident that he was the standout player on the field, leaving no doubt about his superstar status. The sky is the limit for Micah Parsons, and his potential seems boundless.

Fans were left in awe of Parsons' abilities and eagerly anticipated what he would achieve in the 2023 season. Some even speculated that he could contend for the coveted MVP award. With a salary of approximately $4,696,910 this year, the third year of his rookie contract, Parsons is poised for a significant payday when he becomes eligible for an extension after the season.

Considering the continuous growth of the salary cap and the current market for EDGE defenders, it is highly likely that Parsons will surpass the $30 million average-per-year mark on his new deal. His recent transition from a hybrid role to a full-time EDGE defender has only enhanced his chances of winning the Defensive Player of the Year (DPOY) award.

Although he faces tough competition, including Myles Garrett from the Cleveland Browns, Parsons is considered the frontrunner for the DPOY accolade. Notably, he holds an edge over previous winners such as T.J. Watt of the Pittsburgh Steelers and Nick Bosa of the San Francisco 49ers, with Bosa being the most recent recipient after an impressive 2022 season.

Surprisingly, Vegas has identified second-year cornerback Sauce Gardner from the New York Jets as another strong contender for the DPOY award, ranking him fifth in the odds. The last cornerback to win the award was Stephon Gilmore in 2019, making Gardner's potential triumph even more unexpected.

With three sacks and two dominant performances already under his belt this season, Micah Parsons has established himself as a serious contender for the DPOY award. His remarkable skills and impact on the field make it clear that he is a force to be reckoned with. As the season progresses, all eyes will be on Parsons as he continues to pursue his goal of claiming the prestigious DPOY title.
Share With Others