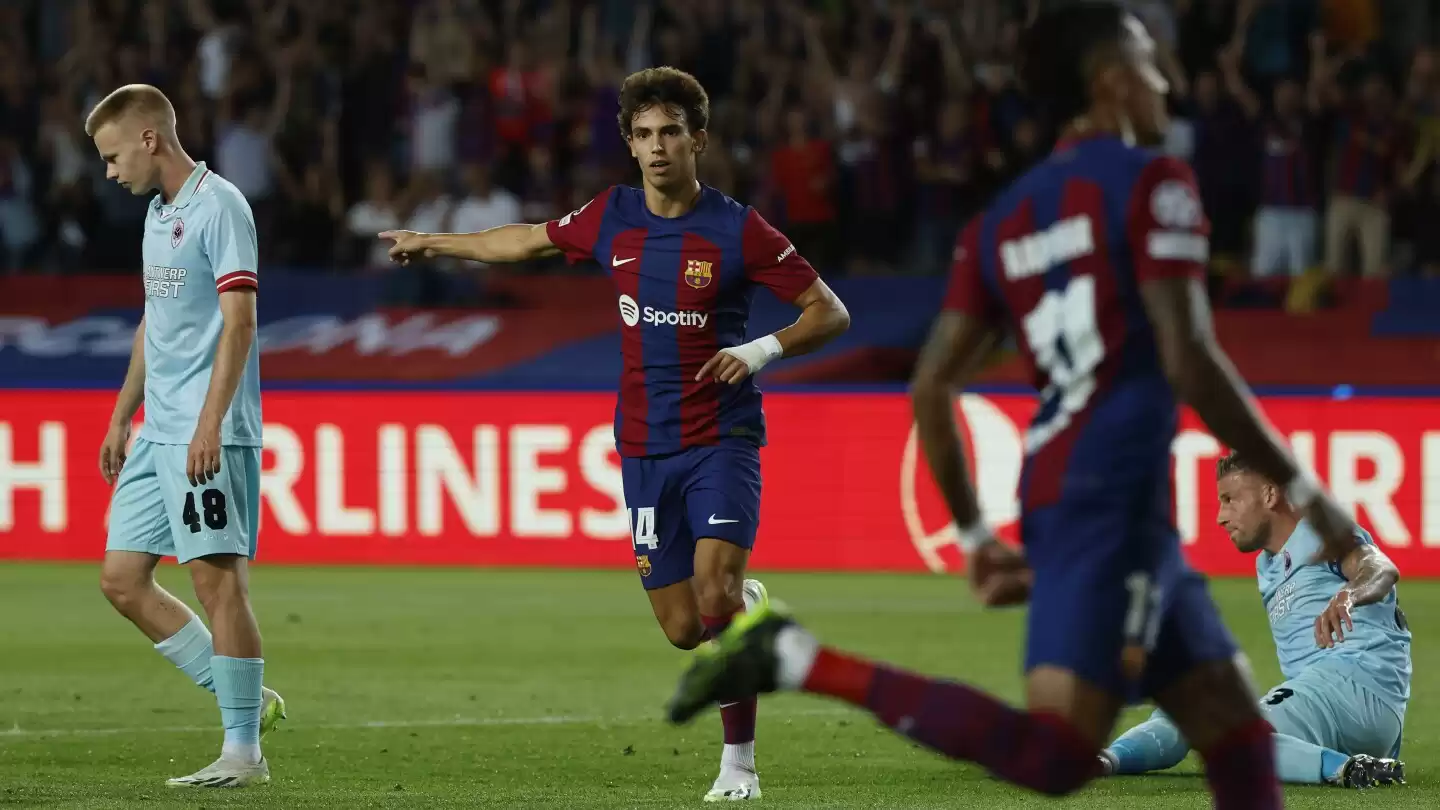 Barcelona opens Champions League with 5-0 rout of Antwerp - Avoiding Early Exit
Barcelona thrives in Champions League with João Félix leading the way, scoring twice and assisting in a 5-0 win over Antwerp.
Barcelona made a strong start in their quest to advance through the group stage of the Champions League after two consecutive early eliminations. Led by João Félix, who has been in excellent form, Barcelona secured a convincing 5-0 victory over newcomer Antwerp in Group H.

Félix, who recently joined Barcelona from Atletico Madrid, opened the scoring in the 11th minute and provided an assist for Robert Lewandowski's goal in the 19th minute. Barcelona's third goal came from an own-goal by Antwerp defender Jelle Bataille after a cross by Raphinha in the 22nd minute.

In the 54th minute, Gavi added Barcelona's fourth goal, and Félix completed his brace with a header in the 66th minute. The 23-year-old forward has been in fine form, also scoring in the Spanish league over the weekend. His Portugal teammate João Cancelo, who recently joined Barcelona, also made another start for the Catalan club.

Félix received a warm ovation from the Barcelona fans as he was substituted in the 68th minute. It is worth noting that Barcelona is not playing at Camp Nou this season due to ongoing renovation work.

Barcelona has struggled to reach the knockout round of the Champions League since the departure of Lionel Messi in 2021. However, they had consistently made it through the group stage every year since 2001-02. Last season, Barcelona started with a dominant victory over Viktoria Plzen but finished third in their group behind Bayern Munich and Inter Milan. In the previous season, they also finished third behind Bayern and Benfica.

Prior to their Champions League match, Barcelona had secured four consecutive victories in the Spanish league, including another 5-0 win against Real Betis. They have been in impressive form, outscoring opponents 18-4 in their first six matches across all competitions.

Antwerp, on the other hand, reached the group stage for the first time after defeating Greek club AEK Athens in a playoff. The Belgian club is coached by former Barcelona player Mark van Bommel, who won the Champions League with Barcelona in 2006 alongside current Barcelona coach Xavi.

In their next Champions League fixture, Barcelona will visit Porto, while Antwerp will host Shakhtar Donetsk. Porto secured a 3-1 victory over Shakhtar in their opening group stage match.
Share With Others