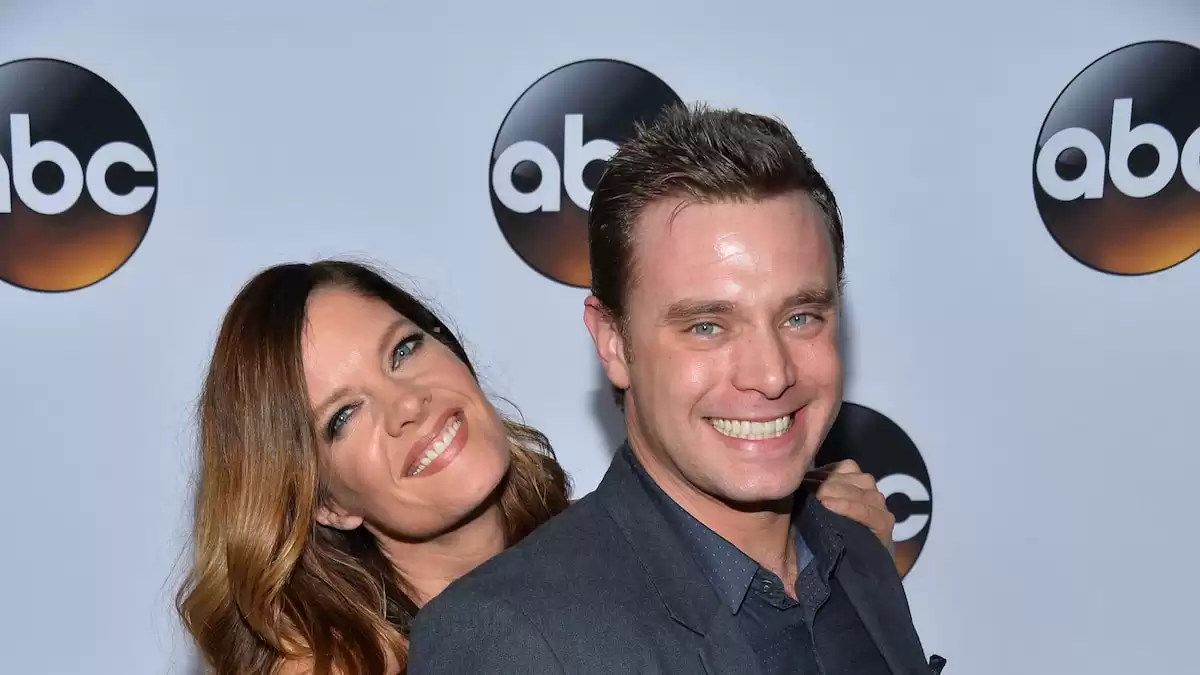 Michelle Stafford Remembers The Young and the Restless Co-Star Billy Miller
Beloved soap star Billy Miller mourned by fans and colleagues after tragic death at 43. Colleague Michelle Stafford pays tribute.
Beloved soap star Billy Miller, known for his incredible performances on "The Young and the Restless" and "General Hospital," has left fans and colleagues devastated following his tragic passing at the age of 43.

In an exclusive interview with "Extra," Michelle Stafford, who had the privilege of working alongside Billy on both shows, expressed her admiration for him as an actor. She described him as extraordinary, highlighting his creativity and inventiveness in his craft. Michelle emphasized the rare combination of immense talent and undeniable charisma that Billy possessed.

Daytime television holds a unique position in viewers' lives, as it enters their homes every day. The ability to captivate and engage audiences is crucial, and Billy excelled in this aspect. Michelle acknowledged his appeal and watchability, affirming that he possessed all the qualities necessary to succeed in the industry.

Michelle took to Instagram on Sunday to pay tribute to Billy, sharing a photo of him gazing at the sky with an Emmy in his hand. Her intention was to celebrate his talent and true essence as a person. She described him as a one-of-a-kind, lovely human being.

When asked about Billy's struggles with manic depression, Michelle admitted that she only knew him on a surface level. However, she emphasized his deep love for his family, as it was a significant part of his identity as a Texas boy.

Michelle fondly recalled a memorable incident involving Billy. When she was having a difficult time with a repairman, Billy intervened, pretending to be her husband and defending her. Michelle highlighted that this was indicative of his caring nature, as he always looked out for others and derived happiness from doing so.

Furthermore, Michelle commended Billy for his interactions with children on set, noting that he always made an effort to play and engage with them. She described him as a big kid himself.

The sudden loss of Billy Miller has sent shockwaves through the soap opera community. Michelle emphasized the close-knit nature of the industry, stating that everyone still considers Billy a family member. He cherished his time on "Young and the Restless" and left an indelible mark on the show with his exceptional portrayal. His talent and captivating presence ensured he was always in high demand.

In conclusion, Michelle hopes that people will remember Billy for the person he truly was. She wants him to be remembered as someone who deeply loved his family, an extraordinary actor, and an individual who embraced life and all its joys.
Share With Others