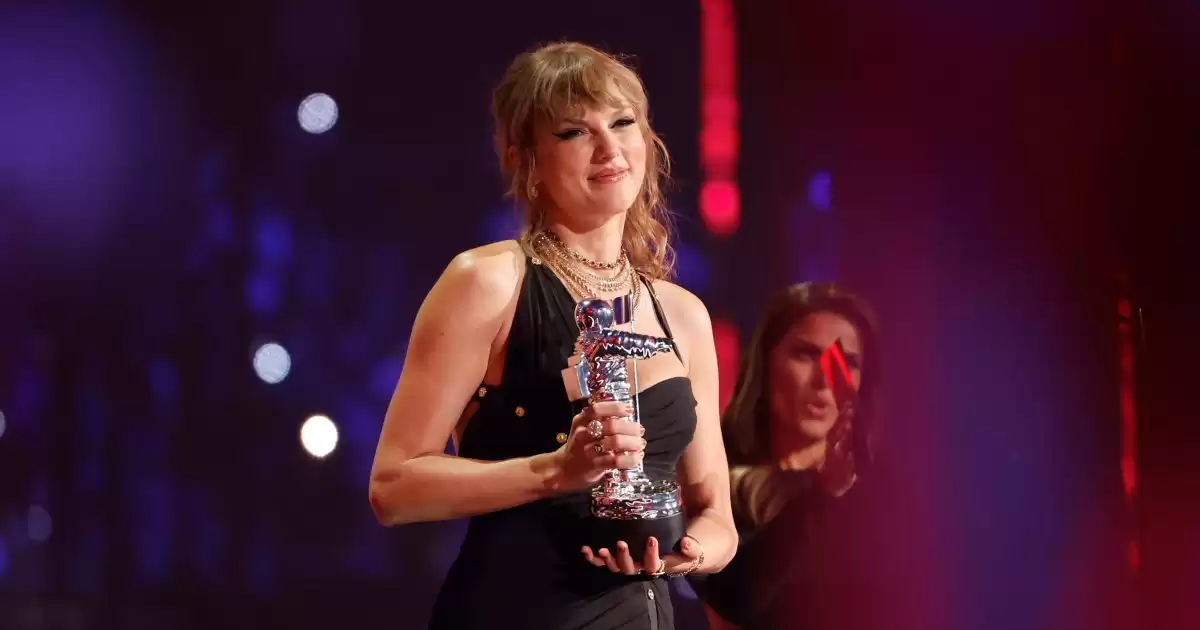 Taylor Swift Drops First 1989 Vault Track Title
Taylor Swift announces the rerelease of her fifth studio album, featuring "From the Vault" tracks, much to the excitement of fans.
Taylor Swift has once again captivated her fans and broken the internet with her latest announcement. Over the past decade, Swift has become well-known for causing a frenzy whenever she reveals major news. And nothing gets her devoted fans, known as Swifties, more excited than when she announces a rerelease of one of her studio albums, especially when it includes the highly anticipated "From the Vault" songs.

During a recent performance at SoFi Stadium, Swift expressed her gratitude to her fans for their unwavering support. She revealed that she had always wanted to own her own music, and the best way to achieve that was by rerecording her albums. The response from her fans has been overwhelming, with their embrace and celebration of this endeavor. Swift made it clear that she will forever be thankful for their support.

Swift then made her big announcement, unveiling the new album cover on jumbotron screens. Rather than simply telling her fans about her plans, she decided to show them instead. The excitement in the stadium was palpable as Swift shared her surprise with the world.

Taking to social media, Swift further shared her excitement about the rerecorded album. She expressed that this particular release is her favorite rerecorded album so far, thanks to the incredible "From the Vault" tracks. She couldn't believe that these songs were left behind, but reassured her fans that they won't have to wait long to hear them.

While the rerelease of Taylor's fifth studio album is scheduled for October 27, she gave fans a taste of what to expect when she dropped a major hint about the "vault" tracklist on September 19. Sharing a video of a vault opening with birds swarming and the letters "L-U-S-T" escaping, Swift teased her fans with a cryptic message.

As expected, Swifties immediately took to social media to express their excitement and speculate about the upcoming album. The announcement quickly spread like wildfire, with fans eagerly anticipating the release of "1989TaylorsVersion."

This isn't the first time Swift has rereleased her albums. She previously rerecorded Speak Now in July 2023, which included six previously unreleased "From the Vault" tracks. These songs, such as "Electric Touch" featuring Fall Out Boy and "Castles Crumbling" featuring Hayley William, were instant hits among her fans.

Red, another highly anticipated rerecording, was released in November 2021. This album featured six never-before-heard tracks, including a 10-minute version of her hit song "All Too Well." Additionally, Swift included hits like "Better Man" and "Babe," which she had written but were previously recorded by other artists.

Fearless was the first album that Swift rerecorded, and it was released in April 2021. This marked the first time that fans got to hear the songs that were left on the cutting room floor from her early days. Tracks like "You All Over Me" and "Mr. Perfectly Fine" took fans back to 2008, evoking a sense of nostalgia.

With each rerelease, Swift continues to captivate her fans and keep them eagerly awaiting more. Her dedication to owning her music and sharing her artistry with her fans is truly commendable. As Swifties eagerly count down the days until the next rerelease, they can't help but appreciate the journey she has taken them on, from her early days to the present.
Share With Others