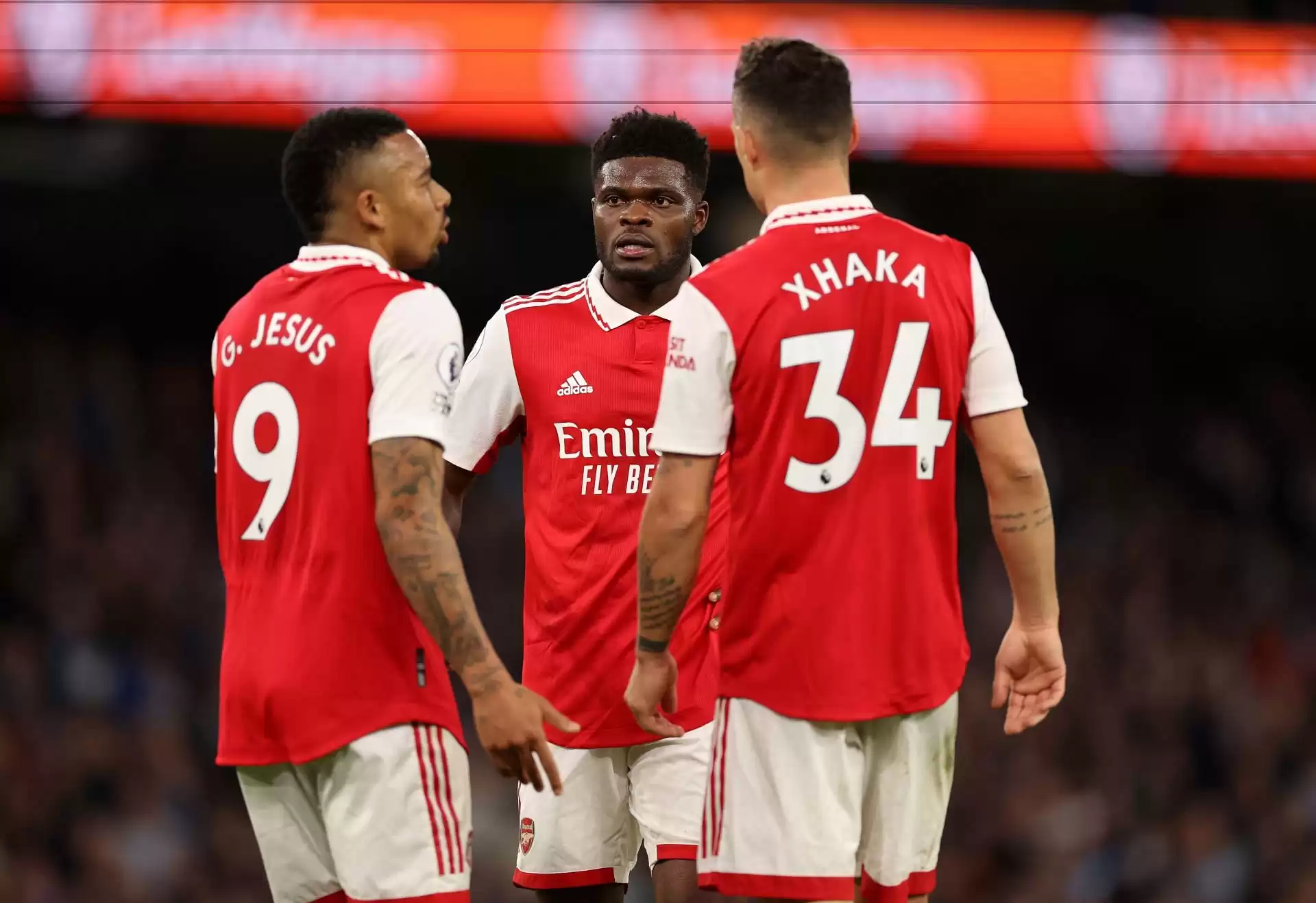 Potential impact of Declan Rice's move to Arsenal on three midfielders
Arsenal's £100m bid for Declan Rice approved, affecting current midfielders.
According to renowned journalist Fabrizio Romano, Arsenal's bid for West Ham United's Declan Rice has been given the green light. The bid, worth a staggering £100 million with an additional £5 million in add-ons, comes as Rice prepares to undergo medical examinations in the near future.

The Gunners' management has made it a priority to strengthen their midfield this summer, and the acquisition of Rice would undoubtedly bolster their ranks.

Rice, 24, has proven himself to be an exceptional midfielder, particularly in his ability to shut down opposition attacks in the middle of the park. In the 2022-23 season, he showcased his versatility by scoring five goals and providing four assists in 50 appearances for West Ham United. Additionally, he led the Premier League in interceptions, with an impressive 63 to his name.

However, should Rice make the move to Arsenal, there are three players within the squad who could potentially be impacted.

Sambi Lokonga, a promising talent who emerged from Anderlecht's academy, has struggled to break into Arsenal's starting lineup since joining the club. While increased competition in the midfield may be a contributing factor to his limited game time, the arrival of Rice could further diminish his chances of regular appearances. Lokonga spent the second half of last season on loan at Crystal Palace, making just nine appearances, and may be reconsidering his future at the Emirates.

Mohamed Elneny, a reliable squad player, has faced difficulties in establishing himself as a consistent presence for the Gunners. This could be attributed to his lack of compatibility within the team since joining the club. Elneny's campaign last season was marred by a severe knee injury, which restricted him to only eight appearances and one goal. Should Rice join Arsenal, Elneny's playing time and opportunities would undoubtedly decrease.

Thomas Partey, a former Atletico Madrid midfielder, is a highly skilled player in the heart of the midfield. However, the potential arrival of Rice could result in a minor reduction in Partey's game time. The trio of Rice, Martin Odegaard, and Granit Xhaka could form an ideal midfield unit, potentially pushing Partey down the pecking order. The extent to which this scenario will unfold remains uncertain and will be revealed in the days to come.

In conclusion, Arsenal's pursuit of Declan Rice has been given the go-ahead, with a substantial bid being accepted by West Ham United. The potential signing of Rice would undoubtedly strengthen the Gunners' midfield, but it could also have implications for the playing time and roles of Sambi Lokonga, Mohamed Elneny, and Thomas Partey. The coming days will shed light on how this potential transfer will impact the squad dynamics at Arsenal.
Share With Others