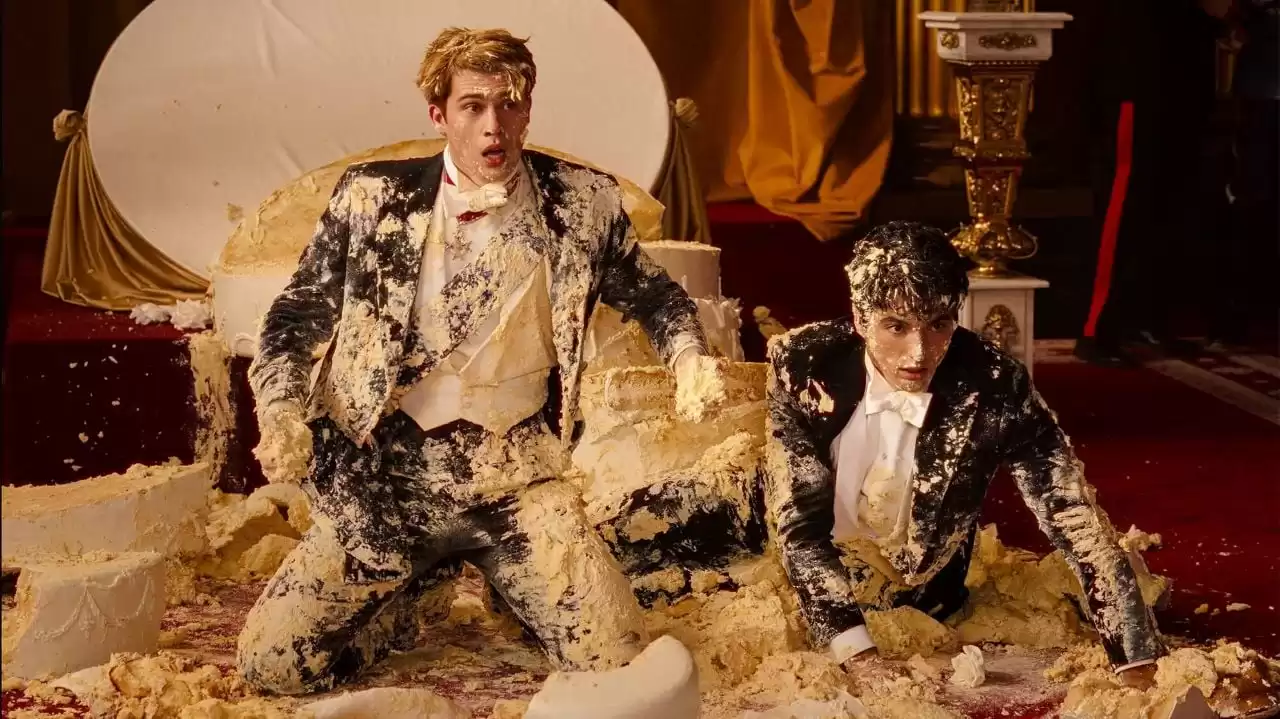 Trailer for 'Red, White, and Royal Blue' Released by Prime Video
Prime Video releases trailer for "Red, White, and Royal Blue" adaptation.
Prime Video has recently unveiled the highly anticipated trailer for the new movie "Red, White, and Royal Blue." This exciting series features Taylor Zakhar Perez in the lead role as Alex Claremont-Diaz, who happens to be the son of the President of the United States, played by Uma Thurman. The story takes an unexpected turn when Alex finds himself involved in an international incident at the Royal Wedding, where he gets into a heated altercation with Prince Henry, portrayed by Nicholas Galitzine. To mitigate the damage caused by this incident, both men are compelled to pretend to be friends in front of the media. However, what starts as a forced friendship soon blossoms into something more as the first son and the prince develop romantic feelings for each other.

The release of the Red, White, and Royal Blue trailer offers a glimpse into Prime Video's adaptation of Casey McQuiston's popular novel, which was published in 2019. This novel achieved great success, earning a spot on the New York Times bestseller list and receiving the prestigious Alex Award, along with two Goodreads Choice Awards. The book's immense popularity has even prompted McQuiston to contemplate the possibility of writing a sequel. The announcement of Prime Video's adaptation came in 2019, and it marks the directorial debut of Matthew López, as reported by The Wrap.

Taylor Zakhar Perez, who takes on the role of Alex Claremont-Diaz, has previously appeared in various television shows such as iCarly, Young & Hungry, Minx, and Scandal. He is also known for his portrayal of Marco Valentin Peña in The Kissing Booth 2, as well as the upcoming third installment of the franchise. Nicholas Galitzine, on the other hand, has made a name for himself with notable movies like Prime Video's Cinderella and Netflix's Purple Hearts. Uma Thurman, a renowned actress recognized for her performances in films like Pulp Fiction and Kill Bill, adds her talent to the cast, bringing her unique flair to the character of the President.

In addition to the impressive lead actors, the movie also features a stellar supporting cast. Stephen Fry, Sarah Shahi, Ellie Bamber, Clifton Collins Jr., Rachel Hilson, and Thomas Flynn all contribute their talents to make this adaptation a must-watch.

Fans of the novel and those eagerly awaiting the release of the movie will be pleased to know that "Red, White, and Royal Blue" is set to premiere on Prime Video on August 11, 2023. This gives audiences ample time to mark their calendars and prepare for an exciting and captivating viewing experience. Are you a fan of the book? Will you be tuning in to watch the movie? We would love to hear your thoughts and expectations in the comments section below.
Share With Others