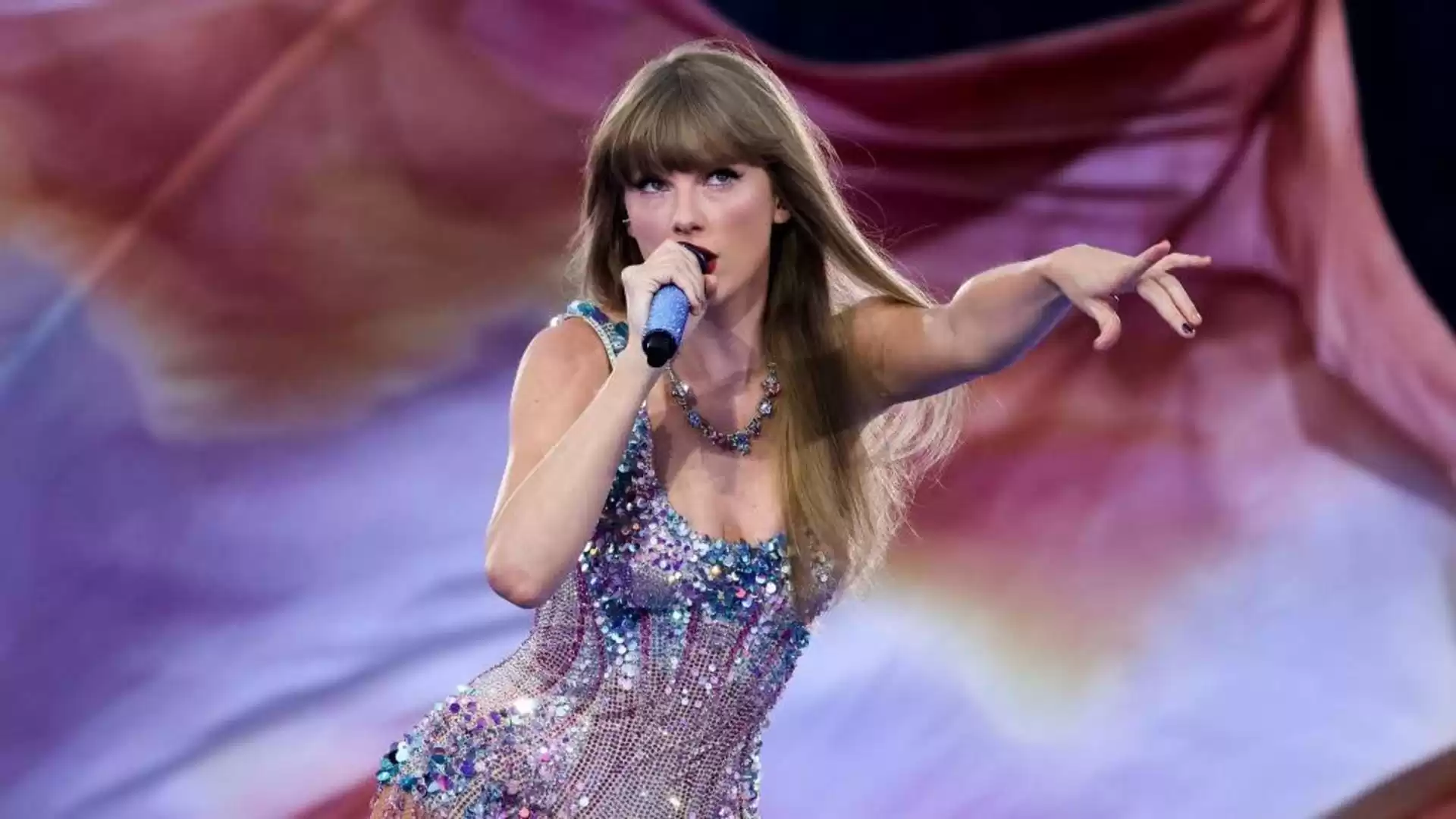 Taylor Swift and her ex, Taylor Lautner, reunite: "I Can See You"
Taylor Swift releases highly-anticipated music video featuring ex-boyfriend Taylor Lautner.
Attention, all Swifties! The long-awaited and highly-anticipated music video for Taylor Swift's "I Can See You (From The Vault)" is finally here! This incredible video is part of her re-recorded album, Speak Now. But what makes it even more intriguing is the appearance of Joey King, Presley Cash, and yes, her ex-boyfriend Taylor Lautner. These three artists all have a special connection to Swift's previous records.

During her Eras Tour stop in Kansas City, Swift surprised her fans by inviting King, Lautner, and Cash onto the stage. The re-recorded version of Swift's 2008 album, Speak Now, has been one of the most highly-anticipated releases for Swifties around the world. Fans have been eagerly waiting for the vault tracks, and now they finally get to experience them. Speak Now (Taylor's Version) includes six previously unreleased songs: "Electric Touch," "Castles Crumbling," "When Emma Falls in Love," "I Can See You," "Foolish One," and "Timeless."

Now, let's talk about the music video. It showcases Lautner, King, and Cash as burglars, reminiscent of the iconic Bad Blood era. Their mission? To break into a vault filled with Swift's precious relics from the Speak Now era. Lautner and King show their bravery as they fight off enemies, with Cash skillfully operating the control room. Together, they help Swift reclaim ownership of Speak Now (Taylor's Version).

It's no coincidence that Lautner, Cash, and King appeared in this video. All three of them have connections to the original 2010 album, Speak Now. King and Cash previously featured in the music video for "Mean" back in 2011. And let's not forget about Lautner, who had a brief relationship with Swift after their appearance in the film Valentine's Day. Rumor has it that he even inspired the song "Back to December."

Taylor Swift, a Grammy Award-winning artist, is currently on her highly successful The Eras Tour. But what sets her apart is her ambitious project of re-recording her first six albums. This decision came after her original record label, Big Machine Records, sold the master recordings of all her songs to Scooter Braun, Justin Bieber's manager. This meant that Braun would profit from the tracks played on music streaming platforms. Swift took matters into her own hands and decided to reclaim her music by re-recording it.

In conclusion, Taylor Swift's music video for "I Can See You (From The Vault)" is a must-watch for all Swifties. With the appearance of Joey King, Presley Cash, and Taylor Lautner, it's a nostalgic trip down memory lane for fans of Swift's earlier work. This video not only showcases their talent but also highlights Swift's determination to reclaim ownership of her music. So sit back, relax, and enjoy this incredible visual journey through the Speak Now era.
Share With Others