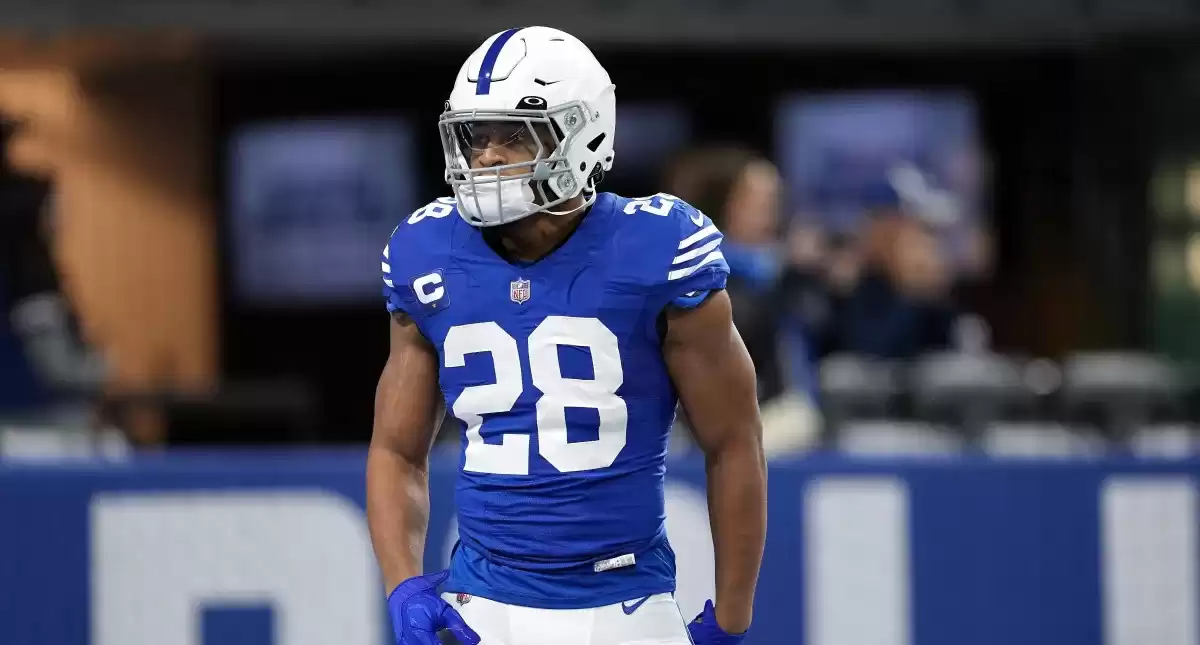 Jonathan Taylor rumored trade request from Indianapolis Colts
Breaking: Jonathan Taylor, star NFL running back, has reportedly requested a trade from the Indianapolis Colts. He is also seeking a contract extension.
Jonathan Taylor, a rising star in the NFL, has reportedly requested a trade from the Indianapolis Colts. This news comes after Taylor met with team owner Jim Irsay. Additionally, Taylor is seeking a contract extension as he enters the final year of his rookie deal.

Irsay had previously stated that no contract talks had taken place. He acknowledged that the team had a tough season last year and emphasized the importance of Taylor and quarterback Anthony Richardson coming together to have a successful year.

In a surprising statement just before news of Taylor's trade request broke, Irsay said, "If I die tonight and Jonathan Taylor is out of the league, no one's gonna miss us." He recognized that the league will continue to move forward, regardless of who comes and goes.

However, in response to the reports, Irsay sent a text message to NFL reporter Albert Breer, stating, "We're not trading Jonathan... end of discussion. Not now and not in October!"

Taylor, a 24-year-old running back, has proven himself to be one of the best in his position. He had impressive freshman and sophomore seasons, rushing for over 1,000 yards and double-digit touchdowns each year. In 2021, he led the league in rushing yards and touchdowns, earning him First-Team All-Pro honors and a spot in the Pro Bowl.

Unfortunately, Taylor's 2022 season was plagued by recurring ankle injuries, which limited his playing time and production. He underwent ankle surgery in January and has been placed on the active/physically unable to perform list. He also missed all of the team's offseason activities.

Overall, Jonathan Taylor's future with the Indianapolis Colts remains uncertain. While he has expressed his desire for a trade and a contract extension, team owner Jim Irsay has made it clear that Taylor is not being traded. As fans and analysts await further developments, it is evident that Taylor's talent and potential make him a valuable asset in the NFL.
Share With Others