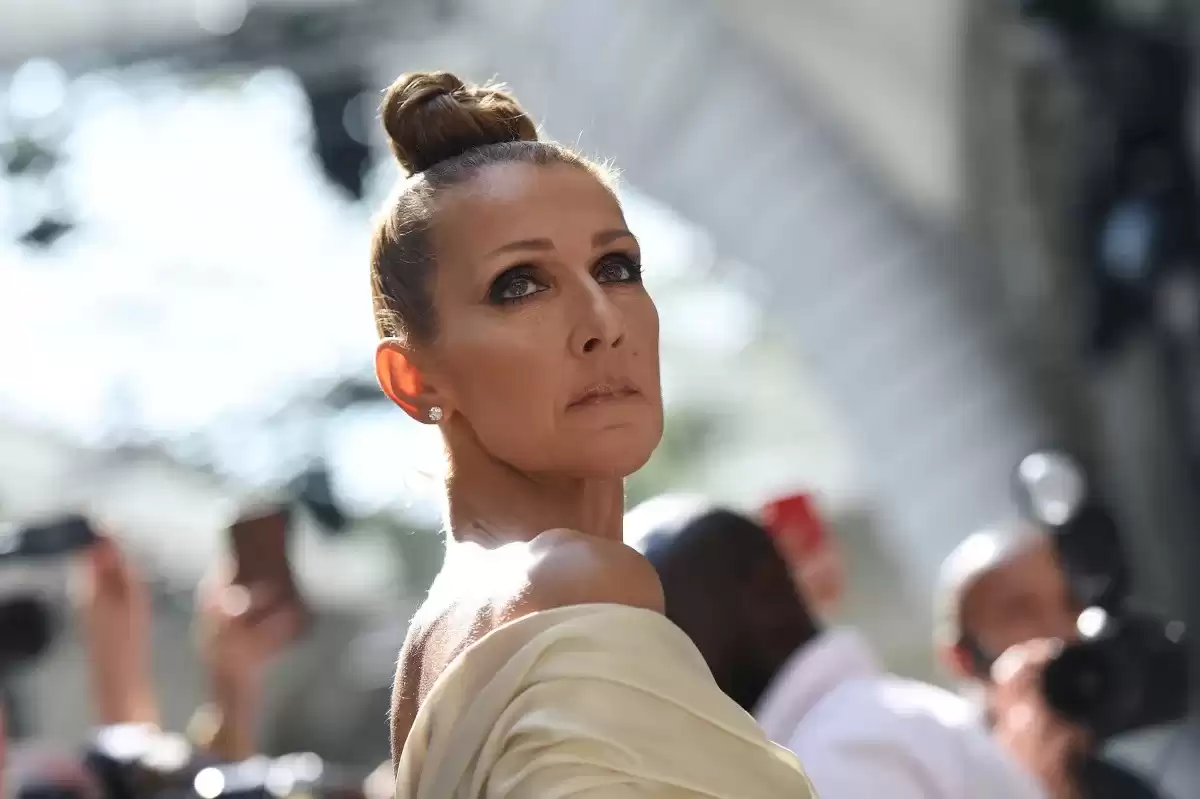 Celine Dion's Health in 2023: Unveiling Stiff Person Syndrome & Other Challenges
Celine Dion cancels tour due to serious health condition. The pop icon has been diagnosed with stiff person syndrome.
Celine Dion, the renowned pop icon, made headlines earlier this year when she announced the cancellation of her Courage World Tour due to a serious health condition. The 55-year-old singer revealed in late 2022 that she had been diagnosed with stiff person syndrome, a rare neurological disorder characterized by severe muscle stiffness and spasms.

Throughout her career, Dion has been open and honest with her fans about her physical health. She has shared her struggles with fertility and has debunked rumors of an eating disorder. Now, as she takes time away from the limelight to focus on her well-being, let's take a closer look at some of the health issues she has spoken about publicly over the years.

In May 2023, Dion provided an update on her health and expressed her disappointment in having to cancel her world tour. She acknowledged the challenges of touring even when in good health and stated that it was best to cancel everything until she was truly ready to return to the stage. Despite the setback, Dion assured her fans that she was not giving up and looked forward to seeing them again.

In addition to her music career, Dion also made a cameo appearance as herself in the rom-com film "Love Again." She contributed five new songs to the movie's soundtrack, including the emotional ballad "Love Again." While it remains uncertain whether Dion will be able to perform again, both she and her team remain hopeful that she will make a comeback.

Although stiff person syndrome can have a significant impact on one's quality of life, there is hope for managing its symptoms. Dr. Desimir Mijatovic, a pain medicine specialist, explained that many individuals with the condition can achieve stability and continue to live relatively mobile lives. While he is not involved in Dion's care, he believes that someone like her, with her determination and resilience, could potentially overcome the challenges posed by stiff person syndrome.

Dion first revealed her diagnosis of stiff person syndrome in December 2022, which led to the postponement of tour dates. In May 2023, she made the difficult decision to cancel the rest of her tour, emphasizing that she was still undergoing treatment for the disorder. Prior to this, Dion had already faced tour cancelations in January and April 2022 due to her health problems.

Stiff person syndrome is a rare neurological disorder that manifests through symptoms such as muscle stiffness and spasms. These symptoms can be triggered by various stimuli, including noises, touch, or emotional distress. The condition can significantly affect mobility, leading to hunched postures and difficulties in walking or moving. Additionally, individuals with stiff person syndrome may be prone to falling and sustaining injuries due to the lack of muscle reflexes.

Dion shared her journey with stiff person syndrome in a heartfelt video posted on her Instagram page. She expressed her frustration with the spasms that had been affecting her daily life, making it challenging to walk and sing as she used to. Despite the struggles, Dion remained determined and sought the help of a sports medicine therapist to rebuild her strength.

While there is no cure for stiff person syndrome, various treatment options can help manage its symptoms. These include medications, physical therapy, occupational therapy, and aqua therapy. It is crucial for individuals with the condition to work closely with healthcare professionals to find the most effective approach for their specific needs.

In 2018, Dion faced another health setback when she had to cancel shows at her Las Vegas residency due to ear surgery. She was dealing with a condition called Patulous Eustachian tube dysfunction, which caused hearing irregularities and made it extremely difficult for her to sing. Dion underwent minimally invasive surgery to correct the problem and expressed her disappointment at the unfortunate timing of the situation.

Dion's journey to motherhood was also filled with challenges. She underwent in vitro fertilization (IVF) to conceive her first son, René-Charles, with her late husband, René Angélil. The couple faced fertility struggles and experienced a miscarriage before finally achieving success with IVF. Dion underwent six rounds of IVF, and in October 2010, she gave birth to twin boys, Nelson and Eddy.

Throughout her career, Dion has faced scrutiny and speculation about her appearance. She has been vocal about her frustration with rumors of an eating disorder and has asked people to stop commenting on her weight. Dion emphasized that she is focused on her own happiness and does not want to engage in discussions about her physique. She attributed any weight loss to her intensive ballet practice routine, which she undertakes four times a week.

In conclusion, Celine Dion's health journey has been marked by various challenges, from fertility struggles to rare neurological disorders. Despite these setbacks, Dion remains resilient and determined to overcome the obstacles in her path. While the future of her performing career is uncertain, both Dion and her team hold onto hope and believe in her ability to make a comeback. Through her openness and candor, Dion continues to inspire and captivate her fans with her unwavering spirit and passion for music.
Share With Others