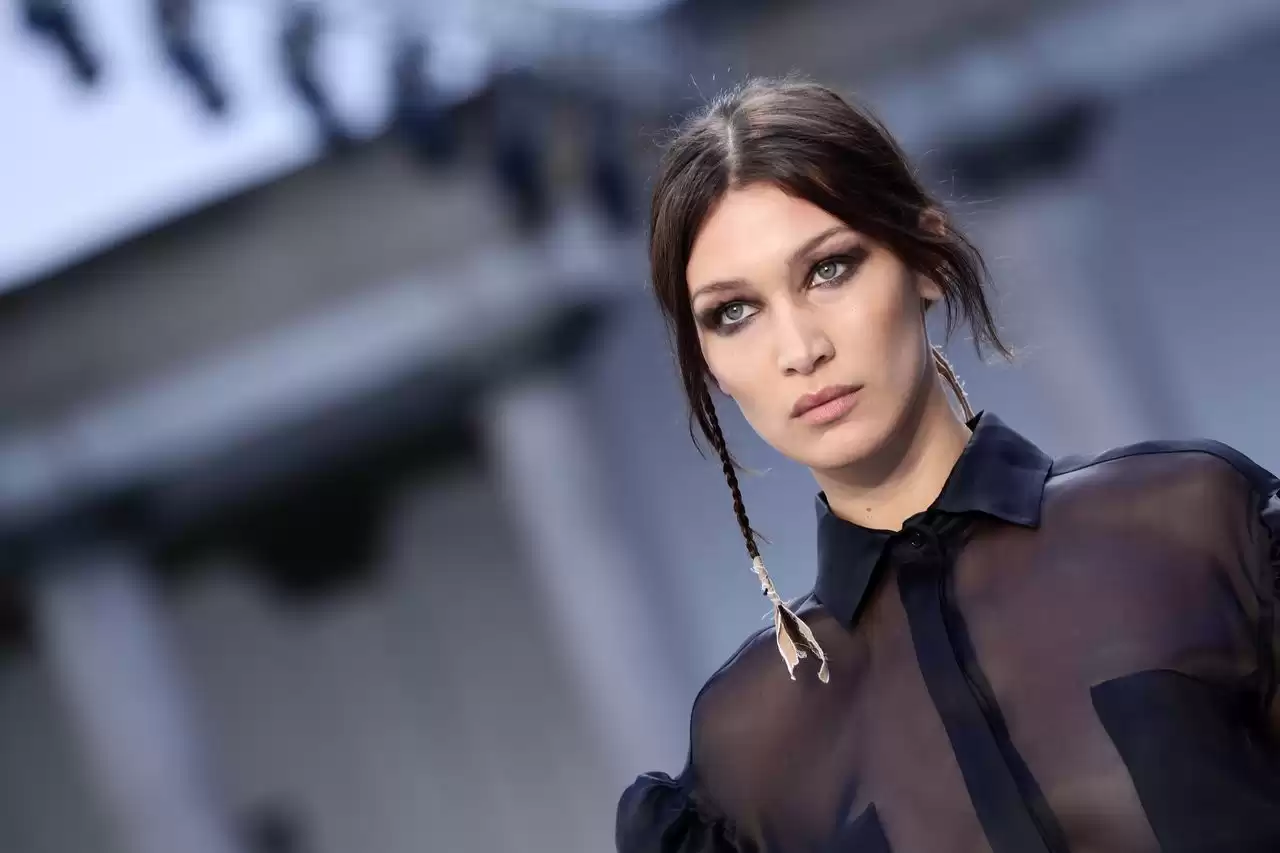 Bella Hadid's Half-Life Struggle: Chronic Health Woes & Lyme Disease
Bella Hadid opens up about her battle with Lyme disease and chronic illness, sharing medical records on Instagram.
Bella Hadid, the renowned fashion model, has recently shared her journey of battling various health issues, including Lyme disease, for more than half of her life. In an Instagram post on Sunday, the 26-year-old model not only revealed her struggles but also provided a glimpse into her medical records, accompanied by a heartfelt statement reflecting on her experiences with chronic illness.

In the caption of her Instagram post, Hadid expressed gratitude towards her mother for standing by her side throughout her journey and never giving up on her. She acknowledged her mother's unwavering support, protection, and belief in her, which have been instrumental in her fight against these health challenges.

Among the medical documents shared by Hadid, one dated February 2014 stood out, as it detailed her numerous health problems at the time. The document listed issues such as fatigue, attention deficit disorder, memory disturbances, depression, sleep disorders, headaches, disequilibrium, nightmares, muscular weakness, chest pain, and palpitations. Hadid, who was just 17 years old at the time, expressed that she constantly felt unwell.

Living in a state of constant illness, which only worsened over time and while she pursued her career, took a toll on Hadid in ways that are difficult to explain. She mentioned the confusion she felt being both sad and sick, despite having blessings, privilege, opportunity, and love surrounding her. However, she emphasized that she wouldn't change anything because going through those experiences shaped her into the person she is today.

The Instagram post also showcased other medical records indicating the presence of multiple types of bacteria, transmitted by parasites, in Hadid's body since 2014. Notably, the records revealed the detection of borrelia, the bacteria responsible for causing Lyme disease. Hadid has undergone tests for Lyme disease and other tick-transmitted co-infections.

In a previous TikTok post, Hadid had already shared her struggles with Lyme disease, explaining how the condition tends to flare up and target vulnerable areas of her body, including her teeth, jaw, gut, brain, spine, bones, and entire nervous system.

Concluding her Instagram post, Hadid expressed gratitude towards her professional team, the companies that continued to employ her during her illness, her loved ones, her "genius" doctor, and her incredible team of nurses. She acknowledged the painful yet beautiful ways in which the universe works and offered words of encouragement to those who may be struggling, assuring them that things will get better with time. She emphasized the importance of staying strong, having faith in one's own path, and embracing one's truth, as it leads to clarity and a brighter future.

Hadid expressed immense gratitude and gained a new perspective on life through her journey of over 100 days of Lyme disease, chronic illness, co-infection treatment, and almost 15 years of invisible suffering. She believes that all the hardships were worth it, as they have allowed her to have a lifetime of spreading love from a full cup and truly being herself for the first time ever, with the hope that her words inspire and resonate with others facing similar challenges.
Share With Others