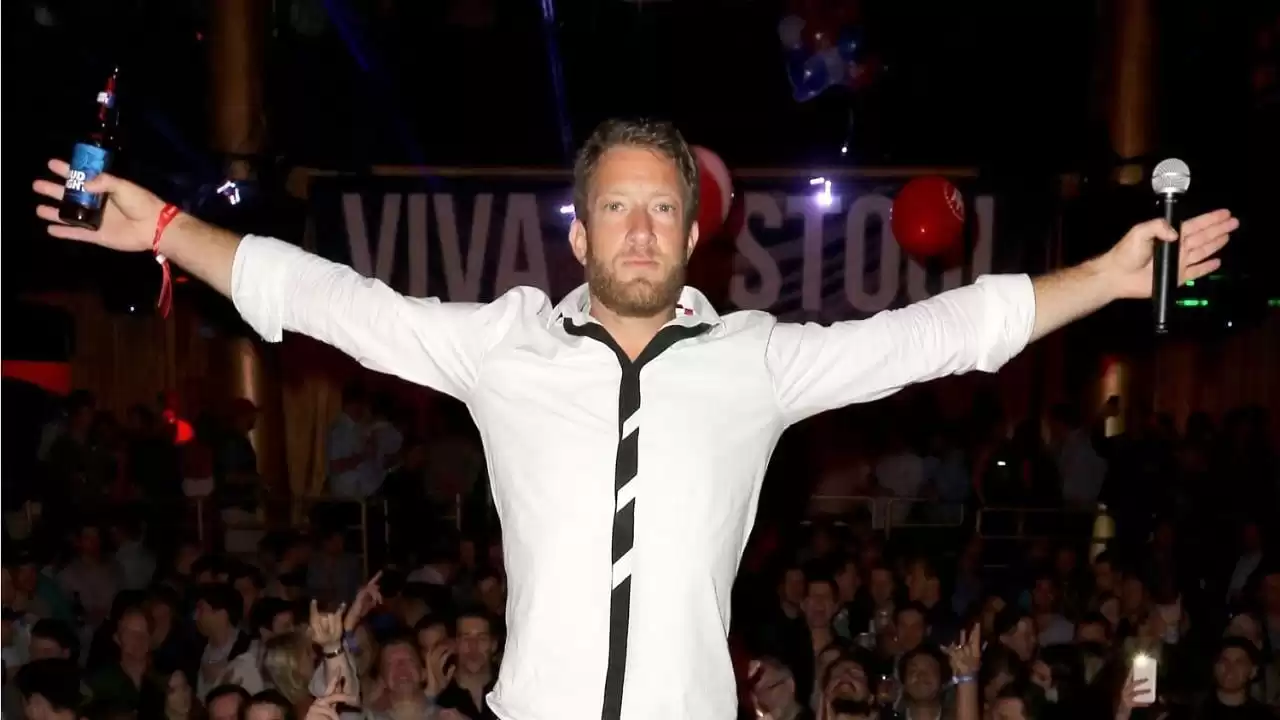 Did Dave Portnoy Buy Barstool Sports for $1? Fact Check Uncovers the Truth
Barstool Sports founder Dave Portnoy reportedly bought back his media company from Penn Entertainment for $1, according to a quarterly report.
Dave Portnoy, the founder of Barstool Sports and a devoted Boston Celtics fan, has reportedly regained control of his media company from Penn Entertainment. Portnoy had initially sold 36% of the company for $163 million, but Penn Entertainment later acquired the remaining shares for $388 million in February of last year.

According to the Hollywood Reporter, Portnoy has now repurchased Barstool Sports from Penn Entertainment for a mere $1. While this may seem unbelievable, the quarterly report filed by Penn Entertainment confirms the transaction. The report states that Penn Entertainment sold 100% of the outstanding shares of Barstool to Portnoy in exchange for a nominal cash consideration of $1, along with certain non-compete and other restrictive agreements.

Portnoy himself has also confirmed the news on his official YouTube account, expressing his gratitude towards Penn Entertainment. He acknowledges the company's recent lucrative deal with ESPN, valued at $1.5 billion, as well as their $500 million in stock warrants.

However, Penn Entertainment is projected to incur losses of approximately $800 million to $850 million as a result of the Barstool Sports deal that began in 2020. The primary reason for this failure is attributed to Portnoy's controversial statements, which at times led to issues with the company's gambling business licenses.

Portnoy admits that he underestimated the challenges of operating in a regulated industry, where various entities such as gambling operators, the New York Times, and Business Insider have targeted Barstool Sports, causing fluctuations in the company's stock price. The denial of licenses due to Portnoy's actions further hindered their operations.

In light of these difficulties, Portnoy believes that the regulated industry may not be the most suitable environment for Barstool Sports and its unique content.

Aside from his business ventures, Portnoy is known for his unwavering support of the Boston Celtics. In 2019, he, like many other Celtics fans, expressed disappointment when Kyrie Irving left the team. Portnoy's discontent resurfaced when reports emerged of Irving attempting to recruit LeBron James to the Dallas Mavericks. This led to a heated exchange between Portnoy and Irving on Twitter.

As a result, Irving challenged Portnoy to a game of one-on-one, offering to play in any venue of Portnoy's choosing. Portnoy accepted the challenge and selected Phillips Park as the location for their matchup. Following the game, the two have agreed to put their differences aside, with Portnoy inviting Irving to his parents' house to enjoy some traditional Jewish dishes, including knishes, latkes, and challah.

In conclusion, Dave Portnoy's repurchase of Barstool Sports for $1 may seem astonishing, but it has been confirmed by both Penn Entertainment and Portnoy himself. The challenges faced in the regulated industry and Portnoy's controversial statements have contributed to financial losses for both parties involved. Despite this, Portnoy remains a dedicated Celtics fan and has even reconciled with Kyrie Irving through a friendly game of one-on-one.
Share With Others