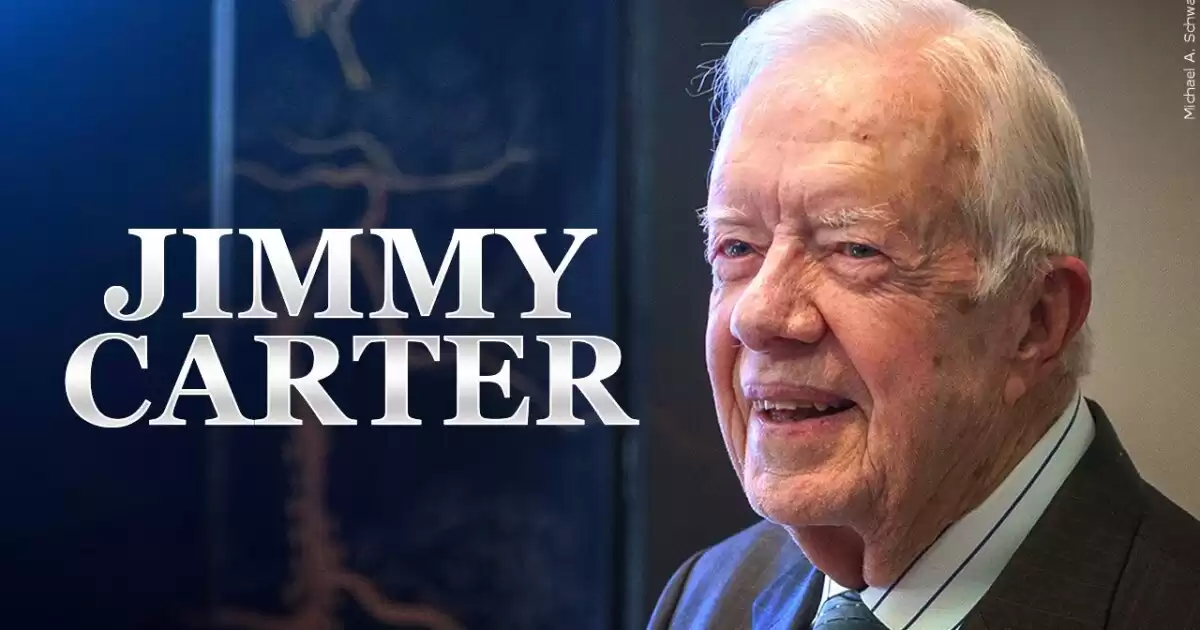 Grandson of Jimmy Carter provides latest update on health situation
Former President Jimmy Carter, 98, is in the "final chapter" of his life, according to his grandson. Carter entered hospice care in February and has faced health scares in recent years. His wife, Rosalynn Carter, who has dementia, still knows her family and is able to form new memories. The couple, married for 77 years, continue to hold hands and are an inspiration to many.
Former President Jimmy Carter, 98, has entered hospice care, according to his grandson, Josh Carter. In an interview with People, Josh stated that "it's clear we're in the final chapter" of his grandfather's life. While Jimmy Carter beat brain cancer in 2015, he has faced various health scares in recent years and underwent surgery to alleviate pressure on his brain. Currently, only family and caregivers are allowed to visit the Carters' Georgia home, but there is always someone present to keep them company.

Josh Carter emphasized that despite his age, Jimmy Carter is still fully himself and appreciates the well wishes and love he has received. On the other hand, Rosalynn Carter, Jimmy's wife, has been diagnosed with dementia. However, she is still aware of her family and even approved the press release announcing her diagnosis in May. Josh Carter mentioned that his grandmother can still form new memories, though it is difficult for Jimmy to witness her losing some of her memories. Nevertheless, the couple remains together, still holding hands after 77 years of marriage.

The Carters have left an indelible mark on the world. They are the longest-married presidential couple and have redefined the role of former first families. After leaving the White House, Jimmy Carter and Rosalynn founded The Carter Center, a nonprofit organization dedicated to promoting world peace and health. The center has made significant contributions to democracy by monitoring elections in foreign countries and combating diseases in developing nations.

Jimmy Carter's commitment to public service extends beyond his presidency. He has been a devoted volunteer with Habitat for Humanity and was awarded the Nobel Peace Prize in 2002 for his efforts in promoting peace globally. Before entering politics, Carter worked as a peanut farmer and served as a lieutenant in the US Navy. As a Democrat, he served as the governor of Georgia and was the 39th president of the United States from 1977 to 1981.

In conclusion, Jimmy Carter's health has declined, and he is now in hospice care. Despite his age, he remains mentally sharp and grateful for the love and support he has received. His wife, Rosalynn, has been diagnosed with dementia but still recognizes her family. The couple's enduring love and commitment to each other after 77 years of marriage is truly remarkable. The Carters' legacy extends far beyond their time in the White House, with their work at The Carter Center and their dedication to promoting peace and democracy worldwide. Jimmy Carter's contributions to society as a volunteer and advocate for humanitarian causes have earned him the respect and admiration of people around the globe.
Share With Others