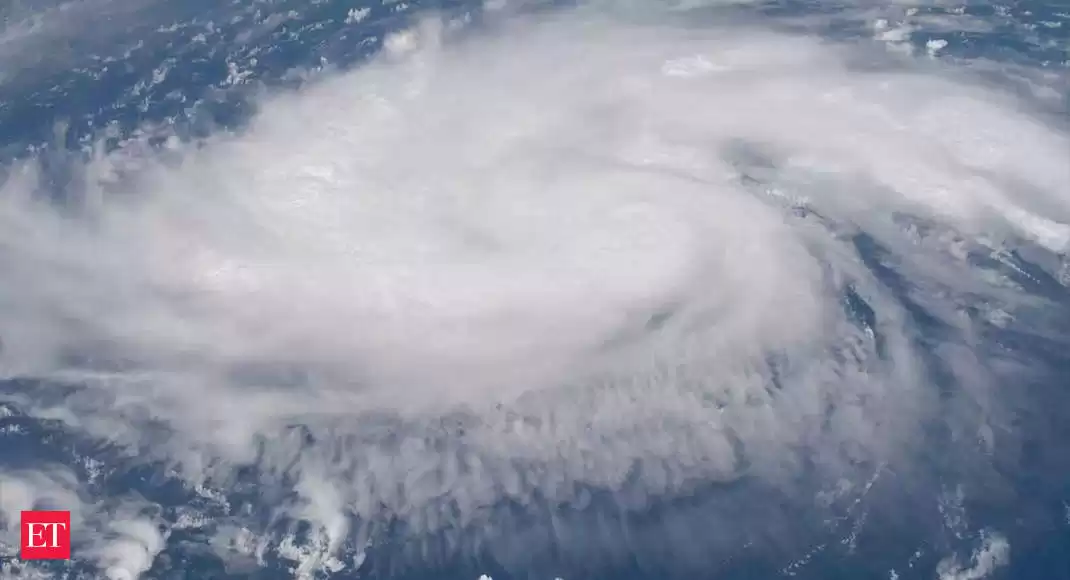 Hurricane tracker: Tropical system approaches Gulf of Mexico; Florida Governor Ron DeSantis holds meetings
Tropical system in Caribbean could impact Florida next week. National Hurricane Center predicts it will be named Idalia. Governor DeSantis urges residents to stay vigilant.
An evolving tropical system is currently progressing towards the Gulf of Mexico, originating in the Caribbean. Meteorologists are closely monitoring this system, which has yet to reach depression or storm status. There is a high likelihood that it will impact Florida in the upcoming week.

The National Hurricane Center has named this potential storm Idalia, pronounced as "ee-DAL-ya." They have expressed an 80% probability of its formation and believe that the environmental conditions are favorable for its gradual evolution over the next few days. As it moves northward across the northwestern Caribbean Sea and the eastern Gulf of Mexico, it is expected that a tropical depression will form either late this weekend or early next week.

However, there is a potential hindrance to the formation of a depression or storm. The Gulf waters have sufficient warmth to facilitate development, but wind shear could impede it. Wind shear refers to variations in wind speed and direction with altitude and is known to inhibit storm development.

Given that Florida is in the predicted path of the impending storm, precautionary measures are being taken. Governor Ron DeSantis has been in communication with Kevin Guthrie, Director of the Division of Emergency Management, to ensure readiness. Governor DeSantis has urged residents to stay vigilant and prepare for potential impacts in the early days of the upcoming week. He has directed them to follow @FLSERT on X (formerly known as Twitter) for updates.

In summary, there is an evolving tropical system in the Caribbean that is headed towards the Gulf of Mexico. It is expected to become a tropical depression or storm in the coming days, with Florida being at risk of being affected. Governor Ron DeSantis has emphasized the importance of preparedness and is closely monitoring the situation with the state's emergency management team. Stay informed and stay safe.
Share With Others